Before:
After:
How it happened:
Take a close look at the down bars of the rollcage puncturing through the floor board on the last frame.
Here it is on the flat bed: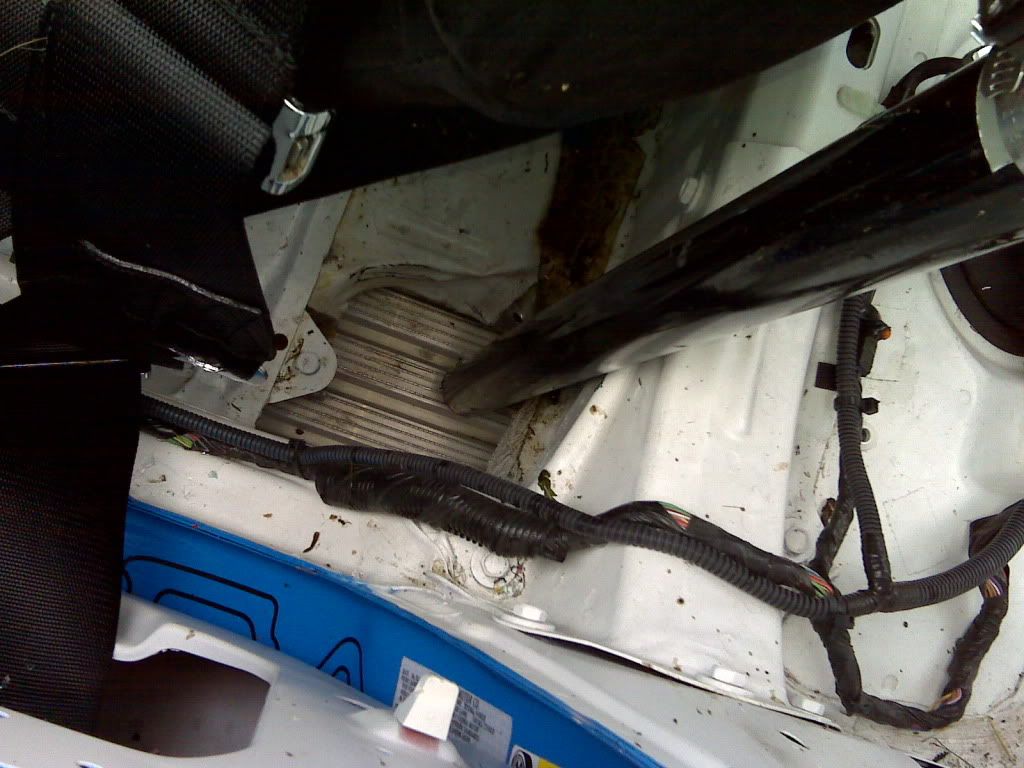 I've had conversations with some of you on various occasions concerning the safety of these things and figured I'd post this for educational reasons. I always advise against using these cages on street cars without full harnesses because if there is an incident, the occupants will be severely injured by the cage itself and are not protected from surface abrasions with a race suit.
Also, when comparing welded cages vs. bolted people argue about the strength difference where bars meet other bars and that there is little difference between a bolted connection and a welded one. Well there is, and it shows not only on the bar to bar connections but also on the bar to body connections. Clearly in this case you can see that the real importance is where the cage connects to the car, even if the cage stays in tact the system can still fail if the cage is not connected to the car adequately.
On a welded cage, small boxes are constructed at the downpoints of the cage that tie the structural framerails/sills of the car to the rollcage directly. This ensures that when the cage takes a shock, it transfers the load to the strongest areas of the unibody to prevent situations as shown above.
The windshield header and A/B/C pillars on most unibody cars are NOT designed to withstand a rollover such as the one shown above. Bolt-in roll cages are not designed to supplement this and prevent a total collapse, this is why: Bolted cages use backing plates at the downbar locations (4-6-8 point, etc) which are designed to distribute the load to the unibody. The problem is that they bolt to the floorboards which are not designed to withstand ANY load at all, point or spread. The result is the sharp edged pipe (relatively) will penetrate the backing plate and the floorboard or (as is the case above) the pipe pushes the backing plate through the thin floorboard.
Please keep these things in mind when you're modding your cars in hopes of one day bringing them to the track, typically all these bolt in "monkey bars" do is strengthen the chassis up a bit.
In our case with the S2000:
A) The car is not lacking chassis stiffness, adding these bars won't make you appreciably faster.
B) The windshield header and roll hoops are designed to prevent passenger compartment collapse, they are sufficient for light track duty and will not endanger passengers.
C) The car looks great already, if you want to look more like a race car get a hard top.
:hello: