Axle carnage!
01-06-2016, 06:50 PM
Moderator
---
And so the fun begins!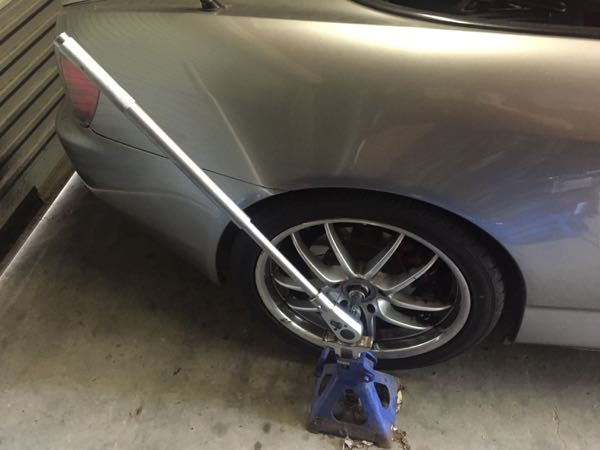 The big tool in the above pic is 'Denise'. Kindly lent to me by Chris Barry.
How to tell it's your axle.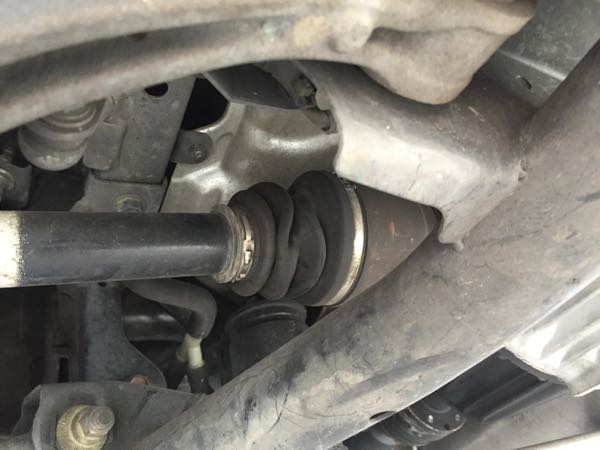 I probably should have inspected the boot first (before ordering $2k worth of axles from the US) but having done an axle and a diff before I know the difference.
Axle is CLUNK. click, click, click.
Diff is GRINDDDDDDDD.
01-10-2016, 12:35 AM
Moderator
---
One comment on these axles though. DSS, in their infinite wisdom. decided to use Hex bolts from the outputs of the diff to the adaptor plate. Sounds ok until you realise there is no way to get a hex socket and rachet between the bolt and the diff.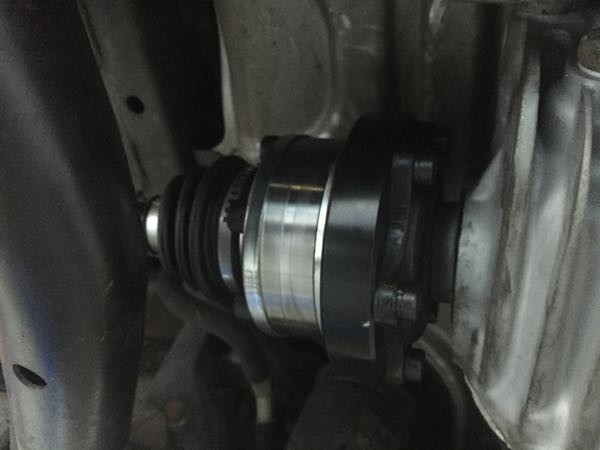 So try an Allen key. I have hundreds of them. I get a new one free every time I buy something from Ikea. I don't have 7mm though, which is what they have used. So off to Bunnings for a 7mm Allen key. It's not a common size so have to buy a set.
Get home and as suspected, you can't even get an Allen key in there. Out comes the angle grinder to make it short enough.
So I spend a couple of hours turning a bolt 120 degrees max at a time with a shortened Allen key and an extension bar for torque to tighten them. Getting up and taking off the handbrake, rotating the prop shaft and then putting the handbrake on again. Good thing I'm young and lithe.
01-26-2016, 08:34 PM
Moderator
---
I tried to get the flanges out but with the car jacked up I couldn't get enough leverage on them to remove them. And the idea of feeding them back through in one piece horrified me. It was hard enough getting the axle in past the exhaust.
04-28-2016, 03:47 AM
Join Date: Feb 2008
Location: Melbourne
Posts: 484
---
AusS2000 how do the new axles feel compared to the stock ones?
04-28-2016, 02:53 PM
---
The original 3 point joints are a tripod style and aren't actually a constant velocity joint. The more angle you run on them the less constant the rotational velocity and more pulsing/shudder under load.

The 6 ball Porsche joints are a true constant velocity joint.