HighwaystarDoritos Summer's Build *Page 2 Updates*
11-29-2014, 06:31 PM
HighwaystarDoritos Summer's Build *Page 2 Updates*
---
It still amazes me how long I've had my S2000 and it's many many transformations. These next few post will be when I first bought my car to where she's at now. Her name is Summer because I bought her in the summer of 2005 and this is the long trip we've been through.


www.highwaystardoritos.com


Bought on June 18th at a Acura dealership with only 10k miles she wasn't even broken in yet.
My first mod was the AUT Garage CF Cooling plate... of course I took off the lid for added vtak noise
A month or two pass by and I Megan Racing was offering a sponsorship on a full set of coilovers, first s2000 with them too
I then got my first taste of riding my baby hard..... on the track of course a few weeks later
Living in Orlando for school I couldn't afford to keep my first apartment with a garage and a few months after moving into my new apartment this happen....
Then once again :/
After school I went back to living with my parents and got a job at a Honda dealership.

Which got me my next biggest mod a set of AP2 wheels...I swap wheels from an 04 S2000 that was going to the auction for being in rough condition. My fav factory setup I've done.
With my new found job I was able to save up enough to get my first big fake parts mod... My mugen style hardtop
After 3 different exhaust I was able to swap in my 2nd fav exhaust, HKS duals
11-29-2014, 06:32 PM
---
After almost 2 years of no new mods I finally broke down and get her a set of Varrstoen TE37 style wheels
This other small mod was bought from my friend's 240
But after further calculating the cost of a LS1 swap in Summer I sold the swap... for these
I fell inlove with her all over again <3 <3 <3 <3

A few weeks later I bought my friend's AP2 front end with Mugen lip
I then got amazing deal on a set of CF RX-7 Feed Style side diffuser and J's Racing Style Diffuser

At that time i had the Challenge USA race exhaust but the muffler was hitting the rear diffuser pretty bad, so it was either cut the diffuser or get a new exhaust. Thankfully GT Motoring made a Time Attack race exhaust without the muffler. I got their first exhaust outside of the company and it sounded soooooooo f'ing good
Mmmm, things were all good till I hit 130k Miles it was time for a big mod... I called her Big Bertha
As soon as Summer got retired as a daily things got more weird...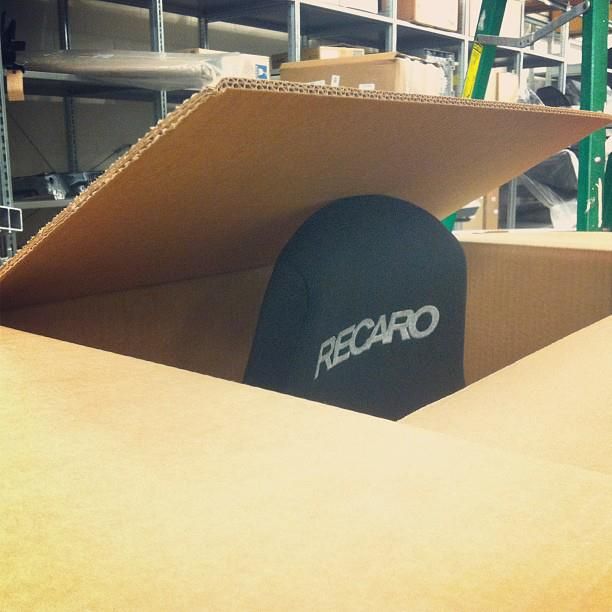 And she made her next big appearance at the first Mystery Meat in Downtown Orlando
She was completely.... for a while
I decided to change up the front bumper a bit with the APR Lip
11-29-2014, 06:32 PM
---
My friend was selling his Shine Auto ASM Front bumper with CF Lip, so I gathered the last of my money to pick it up and to get it to the paint booth

And now My latest mod... with over a year waiting I got my Circuit Garage Front and Rear Overfenders
Point of no return! lol
This stage reminded me a lot of that one white GTR with the first Rocket Bunny Kit that left the kit all black. I kinda wish I had my wheels ready so I can just rock this look for a few days.
After 4 hours of unbolting and rebolting the new bigger out barrels I had a set of 18x13 CCW Classics in front of me
But I under measured the wheels specs and I ordered a few weeks before hand a set of 285/30/18 tires that proved to be too small and even getting the tires to stretch it defeats the purpose of getting flares.
But after about an hour of measuring the wheels to the flares my body shop guy told me to ride on his CCW wheels for the upcoming Simply Clean car show. After a quick test fit, they looked amazing on my car. Well, at $5000 they better have lol
So she went into the paint booth and in less than 2 days she was ready to see the world with her new curves.
Me and the girlfriend went on the day of the pre-meet to pick Summer up and was left speechless, she came out amazing. There was one or two things still needed to be touched up but for the most part was she done.
My boy hooked it up, she was treated right and it shows from the glares and neck breaking that whole weekend. I never knew she'd get this much attention, good or bad it doesn't matter. It was something I wanted to do for a while now and I couldn't be happier.
So whats next for her? Well, sadly I don't know...I still have the itch to do the LS1 swap but the idea of stroking it to a 2.4L and ITB setup to about 300hp sounds fun as hell too. For now I'm gonna track down a set of track wheels and go back out to the track. I miss it like crazy and I think its about time to thrash her a bit harder than usual.
11-30-2014, 12:25 AM
---
Awesome to see your build here, after been following it on your IG for so long! Car looks so sick with the TS fenders, can't wait to see what wheels you're gonna use now!
11-30-2014, 05:56 AM
Registered User
Join Date: Aug 2008
Posts: 3,853
Thanks: 0
Thanked 0 Times in 0 Posts
---
sucks about the rag tops getting ripped. clean ride for sure. want to see more pics of the transformation to now. hence forth the wide glide lol. more pics please.
11-30-2014, 03:46 PM
---
Looks so good with the hardtop and AP2 wheels
12-01-2014, 12:11 AM
---
Good build & well done for persisting.
Posting Rules
You may not post new threads
You may not post replies
You may not post attachments
You may not edit your posts
---
HTML code is Off
---