Kyle's GPW/Red long-term S2k shenanigans
08-16-2018, 11:07 PM
Registered User
Kyle's GPW/Red long-term S2k shenanigans
---
Hey everyone,
Almost gonna be an intro thread. I've wanted an S2k for several years now, coming from a 2015 STi. A buddy of mine owns a mint supercharged AP1 and I just happened to see him at a car meet a couple of years ago and instantly fell in love with everything about the car, until that point I'd never really been able to see an s2k up close like his. I had planned on buying one years before that but it was sold out from under me. I eventually just bought a brand new STi like a bro, drove it for 2 years, and dropped it last summer for a cheap daily and the prospect of buying an s2k as my summer fun car instead of having just one car for all year.
Fast forward to roughly late June of this year. I had been fiending to find my S. A GPW w/ the all red interior. Unbeknownst to me at the time I wasn't aware of just how hard they were to find. I was willing to settle for a nice later AP2, and was actually ready to spend quite a bit of money on one, but luckily I found EXACTLY what I wanted. I'm the kind of person that will always think about it and regret it if I ever caved and just bought something that ultimately wasn't exactly what I wanted, even though everyone on here says just get any S and you'll love it; while that may be true it would always still be in the back of my mind if I ever happened to see a gpw/red S that I'd be disappointed. Anyways......
*****BIG SHOUT OUT TO
BZAMMITT
FOR HELPING ME FIND MY UNICORN******
So I made a thread on here musing asking about how difficult it would be to find this particular combo (02 gpw/all red interior, only in 2002, 327 total made) and from sources everywhere I was in for quite the adventure. There was one at a dealership in Florida in pretty rough shape, I was almost willing to take the plunge when user bzammit on here posted a link to a CL ad in Arkansas which had exactly what I was looking for. 53k original miles, IMMACULATE interior, overall mint body with just a few blemishes, mainly some damage on the bottom of one of the fenders that can be repaired by a competent bodyshop and a few dings and paint chips. All 10 vins intact and long history with just one owner and really only one more short-term owner after that. In my mind it was as good as it was going to get unless I was willing to wait an eternity. Mind you, I've yet to see one pop on BaT, and if it does it's probably going to go for well over 25k....and the ones I've seen sold on here are few and far between.
Anyways without further ado here's some pics of it being shipped to me as well as the day I picked it up (covered in transportation truck soot and all) and how it currently sits.
---
Last edited by Kyle; 08-17-2018 at

04:33 AM

.
08-17-2018, 12:06 AM
Registered User
---
Car is basically bone stock for now. I have a ton of mods planned for it, but I consider them all tasteful and preserving the car's originality. I will not modify a car in a way that cannot be reversed, and I refuse to modify factory wiring, sheet metal, etc. Fenders will not be rolled. My plans right now, all parts listed below are currently in my possession. ULTIMATE goal is to send the car down to LHT for all of the goodies when I go supercharged, but for now I want to enjoy the car stock, then NA modded, and finally boosted.
OEM maintenance items:
Billman TCT
AP2 retainers/keepers
banjo bolts (not sure if mine made the cut for the updated ones in 02, I have them on hand just in case)
new o-ring for the cam bolt
pcv valve
both vtec solenoid gaskets
Aftermarket upgrades:
Ohlins coils (on order)
Advan RZII in racing bronze 17x9 +63 square (on order from Evasive, still a few months out)
Urge designs Unicorn header (ceramic coated)
T1R 70R EM single exhaust w/ fastline bumper kit
DC5R Momo steering wheel w/ airbag (red stitch)
Stoptech ST40 BBK (on order)
BYS lowering seat rail (I've got a long torso)
RSG Gears poly lip (can't find an OEM ap1 lip, plus it's nice to be different)
NSX-R H emblems
black chrome or CR "S2000" side badges (have both, not sure what I wanna do yet)
Full prothane bushing kit (red)
Alpine head unit (UTE-73BT)
Honda premium red floor mats (hendy)
There's a bunch of other misc small things but those are the major ones. Right now I'm in the process of buying a home, so my car is currently stored along with a ton of parts, can't wait to be able to get to work, it kills me that I simply can't work on her right now. Here's some more random pics, you can see my stack of shame in my unit lol.
---
Last edited by Kyle; 08-17-2018 at

12:09 AM

.
08-17-2018, 12:12 AM
Registered User
---
My first SICK mod...Not a fan of the OEM rubber ducky antenna, got myself the black anodized billet one from Sakebomb. Also picked up some Osram D2S CBBs because I've heard good things about CBIs and these are supposedly the new best thing. Looking for a more crisp white light with maybe a tiny hint of blue. The box says 7k but reports from people running them puts them closer to 5500-6000k. I'll be tossing them in when I get the time and motivation, things are crazy right now.
Edit: Yes, I know my car is dirty right now, I had to have it out in a drizzle the other day when I was bringing parts into my unit. I plan on giving it a full detail and paint correction & ceramic coat when I get the dings and stuff sorted. It'll all come in due time. Just taking my time right now making sure everything gets done as good as I can possibly manage, if the time and money aren't there to do a proper job it isn't getting done right now. One thing I've learned as I've recently left my 20s behind is patience finally.
---
Last edited by Kyle; 08-17-2018 at

12:19 AM

.
08-17-2018, 03:59 AM
Join Date: Nov 2013
Location: GR, MI
Posts: 49
Likes: 0
---
Hey I made it into the thread!! So glad I was able to help you man, it was meant to be! Love what you have planned for the car! So did you not "love" the STI? I had a buddy just pick one up and the general consensus I hear is that they are underwhelming.
08-17-2018, 05:50 AM
Registered User
---
Hell yea man! You made it happen; fixed your name in my post, my bad.
STi was a blast in the snow, pretty decent looking (well, I had mine where I wanted it), and just overall was a nice car. Something just wasn't there for me....Even "stage 2" protuned it just didn't feel all that fast. Handled pretty well on good tires but honestly these cars just keep getting bigger and bigger every year and you can really feel how heavy they are. I enjoyed the car for a while but it just really wasn't giving me what I was looking for. But I don't blame the car, it's a hopped-up sedan with a turbo, it isn't a sports car. It's a fun daily and a beast in the winter, but if you're looking for something more in terms of handling and rawness it just can't give you that. I guess I'm just at a different place in my life now too. The STi and I had a good run for 2 years but I've moved on.
Also, the EJ is a really dated platform. Granted, you don't get these cars for fuel economy, but essentially all of the competition gets better mileage; the newer FA20 in the WRX is testament to that. Plus I just never trusted the EJ, so many people had problems, and a stock sti gets boring way too quick. This is all just personal opinions, but by the end of those 2 years I was definitely over it. Here's a few pics of it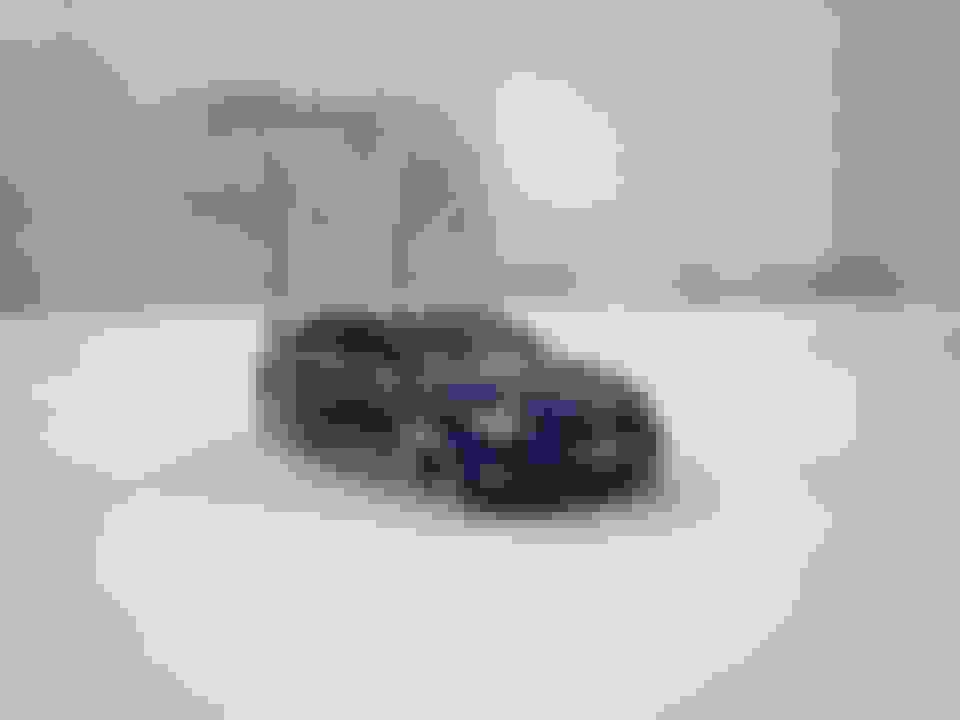 ---
Last edited by Kyle; 08-17-2018 at

05:53 AM

.
09-18-2018, 01:13 AM
Registered User
---
Finally had some time recently and it was cool enough to get a bunch of stuff done. My first order of business was replacing the OEM TCT with Billman's unit. Also since I was under the hood I replaced the O-ring on the idler gear bolt. That's about it for the maintenance things on my list for now. My facilities don't currently allow for the more extensive stuff such as the oil banjo bolts or the valve retainers. Probably knock that out with a buddy of mine on his lift when he isn't so busy and it cools down further. Here's some pics of the TCT swap. I put blue tape over holes and such because I ran out of time that day and left tape next to stuff that needed to be torqued. I'm meticulous so I've really been taking my time and doing stuff right. If I can't get it done right that day it's time to stop and leave it until I have the right tools, information, motivation, or all of the above.
Had a bunch of stuff I wanted to knock out all at once in the interior, like rebuilding my shifter as well as swapping out the OEM headunit and adding the Modifry DCI. Having the shifter out of the car made for a much easier head unit removal. When it comes to stuff that will require me to be removing parts etc I prefer to do it all at once while everything is apart. Saves for future headaches and placing wear and tear unnecessarily on parts by removing them. Shifter assembly removed looked pretty good, of course the OEM foam insulator surrounding the shift lever completely crumbled away into a sticky tar-like mess that took me a while to clean up.
---
Last edited by Kyle; 09-18-2018 at

01:21 AM

.
09-18-2018, 01:25 AM
Registered User
---
Got the shifter basket and ball replaced. Also did the spring as well, although it wasn't necessary it was only a few dollars and since I was in there I might as well just replace that too. If it's the difference of a couple dollars to replace or leave something I'll just replace it for peace of mind. Also got the foam insulator surround replaced to keep the noise levels down. While I had all of that stuff out of the car I went ahead and removed my OEM radio and installed an Alpine Bluetooth unit. Specific model is UTE-73BT, but you can see that in the pics. I didn't bother installing the mic because this is my "get away from people" car. The phone isn't getting answered while I'm driving. Also took the chance to perform the top-down mod by removing the speed sensor wire from the connector. I put a piece of shrink tubing over it and zipped it off to the side. I then routed the SVC wire over from the DCI and attached the appropriate pin to the end of the wire and inserted it back into the connector for a clean, OEM-like install. Pics of everything below.
Also, full disclosure. While I was removing the infamous passenger side panel cover under the dash to work on the connector for the SVC, I broke it. Apparently breaking these is very common; especially if the car is 16+ years old at this point with that much time of heating and cooling cycles on the plastic. I was as careful as I could possibly be trying various ways to release the top clips, but in the process of tugging I saw stress fractures forming on the front of the panel where the clips were located behind it....At that point all bets were off and I just ripped it off. I figured it was a cheap and easy part to replace. Wrong. At this point US dealerships can no longer get it unless they happen to have one in stock. Hardtopguy informed me he could no longer get the red or blue pieces, only black, after I placed an order on his website. I was luckily able to source one from my favorite Japanese parts dealer, Amayama. Be aware that you may not be able to get these from them soon enough either. I think they're just going through whatever remaining stock they have on hand over there and that's it. I was fortunate to be able to obtain this from them, so I ordered a couple more in case I ever need to do anything with that panel again.
---
Last edited by Kyle; 09-18-2018 at

01:39 AM

.
09-18-2018, 01:50 AM
Registered User
---
Since I have a red and white theme going naturally with this car I figured it was all the more proper to keep it going with some red badges. I saw a DC5R Momo steering wheel in another member's car, and once I saw that I knew I had to have one for mine. I bought a new wheel from Amayama and sourced the airbag cover elsewhere. Unfortunately I couldn't obtain the proper airbag inflator explosive module without spending a ton of money to buy another cover. My solution was to roll the dice and buy one from an S2000 since the wheels are so similar dimensionally, and I need a single stage bag. 02+ USDM RSX are dual stage. Also most international sellers wouldn't sell just the airbag or they wouldn't ship it at all due to explosive hazard....Luckily
s2000junky
on here was patient enough to work with me and he removed the detonator from one of his airbags and sent me reference photos. I decided to take my chances and buy it. My gamble paid off. The module fits in the hole perfectly in terms of diameters matching up, and the bolt holes line up. This was the best solution I can think of that wasn't compromising the airbag system. Of course some might argue that the specific module meant for that particular bag is the only one that should be used; and I'd agree with them. I'm staying on the lookout for a DC5R airbag assembly or just the detonator. If I can find one for the right price I'll get that switched out.
Also my new shift boot from Redlinegoods came in and it fit like a glove to the alignment posts. I topped it off with a red-lettered DC5R knob that I got from Hardtopguy. As you can see I'm keeping the overall interior colors the same to OEM but just incorporating a little bit of red accenting with the thread and badges.
---
Last edited by Kyle; 09-18-2018 at

01:53 AM

.
09-18-2018, 02:01 AM
Registered User
---
Lastly for now I installed the OEM trunk spoiler. A lot of people buy the eBay ones which look a little more aggressive in terms of styling and how closely they fit to the 3rd brake light and that they only need double-sided tape to mount and the paint match is generally damn good for what you pay. Unfortunately I'm a sucker for OEM parts. Nothing beats the fit and finish and I will exhaust every resource to source OEM parts before I go aftermarket. Some people might cringe, but yes, I drilled my deck lid to install it as it was meant to be installed. I de-burred the holes and hit them with touch-up paint as you should. I topped this all off with a red color filled badge that I got from Hardtopguy. Originally I planned to run NSX-R badges, and I had both sets of these badges and I'd compare what I liked best. Naturally the NSX-R badge fit better in terms of color and shape, but in terms of the contour of the trunk lid it simply left too large of a gap all the way around. I know several users run this particular badge. I'm not sure if they were okay with the gaps or if I mistakenly ordered the wrong badge....I'm quite certain I got the right one as I verified the part number to various other threads. Ultimately I went with the badge made for the car, and I'm quite happy in the end. Looks like I have some NSX-R badges for sale!
Next on the list will be full exhaust. Urge Design "Unicorn" header ceramic coated, Berk 70mm TP, and a T1R 70 EM single exhaust with the Fastline FRP bumper cap. Stay tuned, I'll hopefully have that done in the next few weeks.
---
Last edited by Kyle; 09-18-2018 at

02:14 AM

.
09-18-2018, 02:17 AM
Registered User
---
Little teaser of things to come. Unfortunately I won't be getting to putting these on this season. Stay tuned for coils and brakes with these babies.