///Quest for the Perfect Suzuka Blue S2K
01-09-2015, 05:26 PM
///Quest for the Perfect Suzuka Blue S2K
---
I've had my AP2 for a little over a year now and thought it would be a good idea to start a build thread for it. I'm currently in the process of replacing the soft top with an OEM replacement and bodyworking a mugen style hardtop for it. When I first got the car I had it completely resprayed and had the color changed slightly darker and less purple then the original Suzuka Blue. It is a very slight change but in person it makes all the difference.
Here it is after paint. Shaved emblems, antenna, accord passenger door handle (shaved key hole), pulled and rolled quarter panels, and fenders and front bumper reworked to fit perfectly.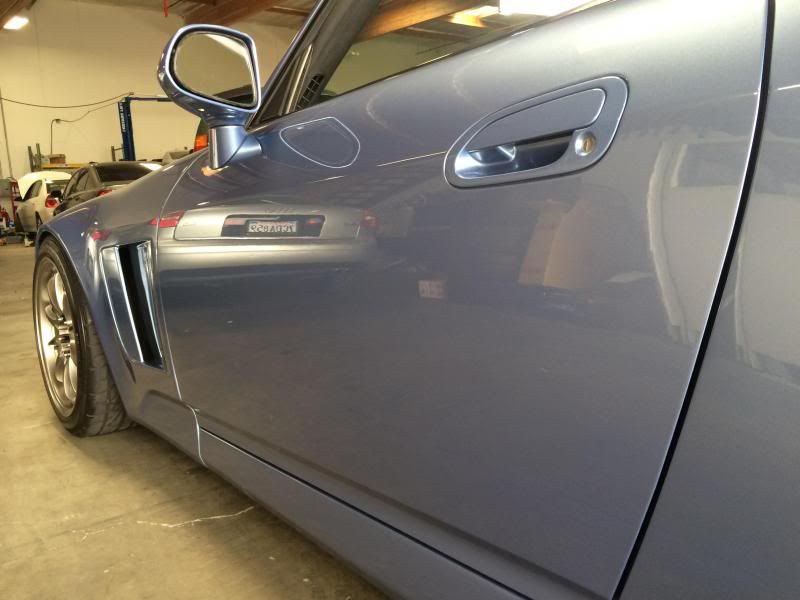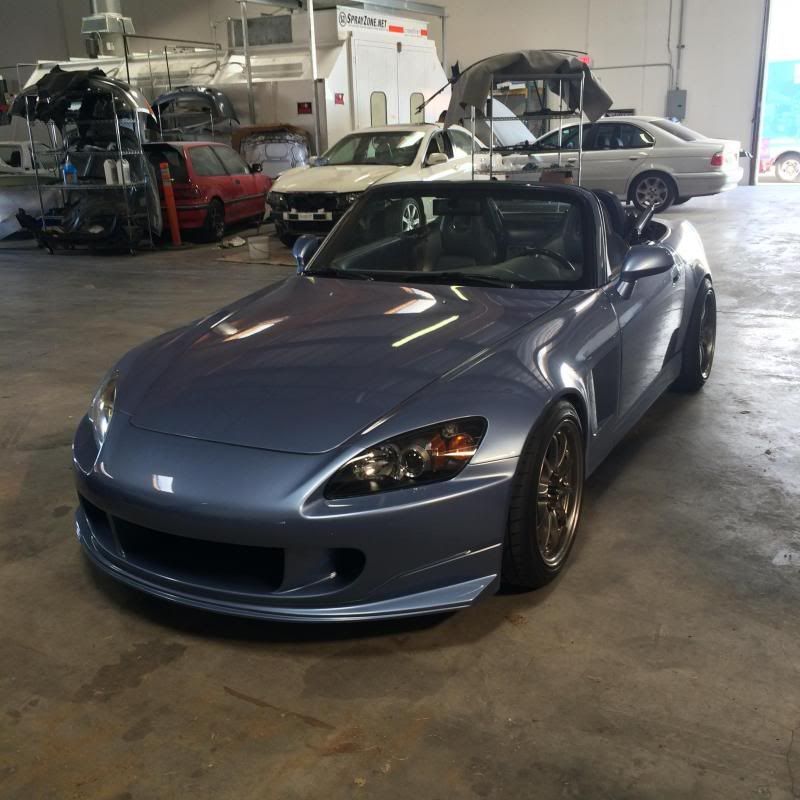 Since then I haven't done much besides maintenance, oil changes, and daily driving it.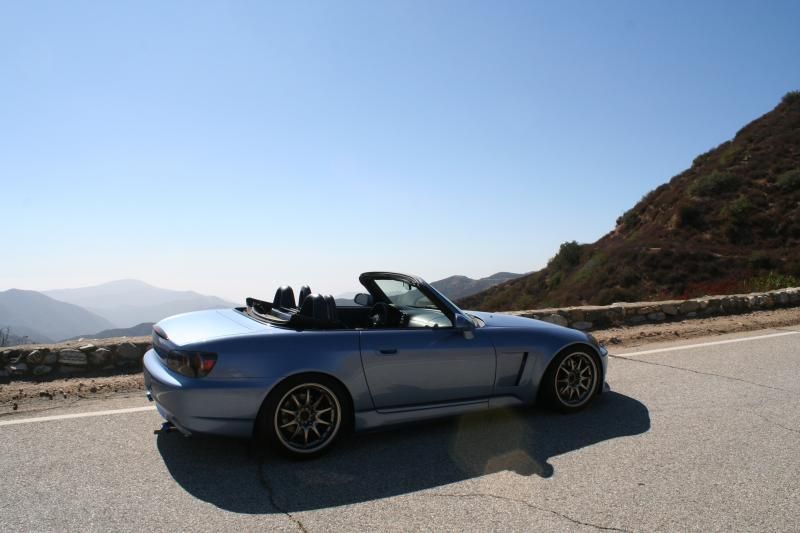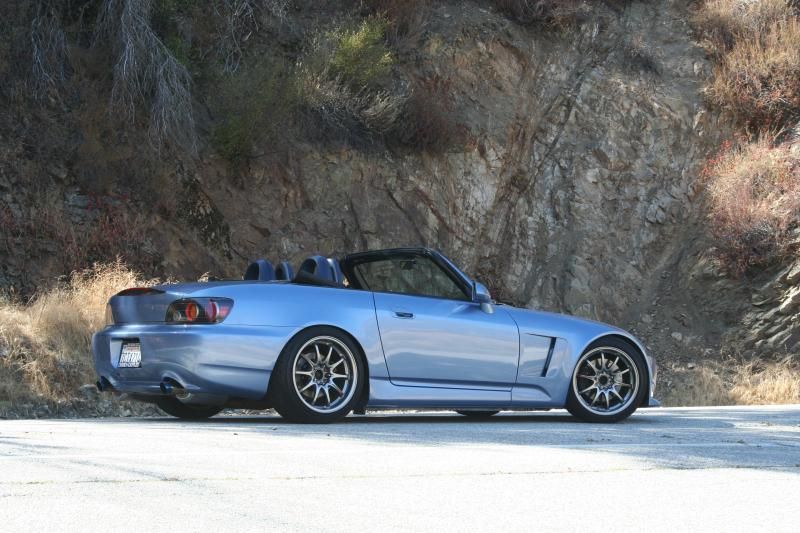 Here is where I am at now:
Soft top all cut out and removed awaiting the OEM replacement that should be in tomorrow.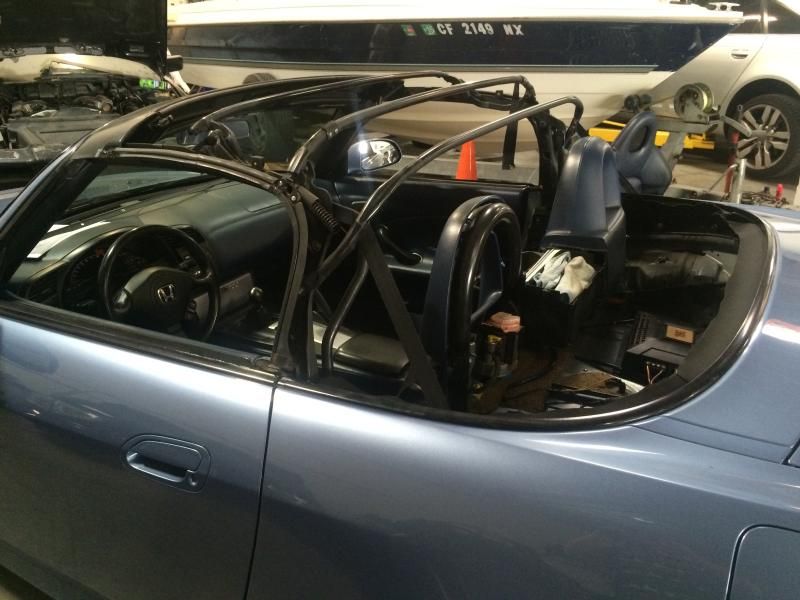 I've had this KarbonHaus FRP Hardtop for a while now and was very dissapointed with the fitment. I even tried selling for a hundred dollars less then I paid and people still lowballed me! I made the decision to keep it and make it fit properly, lesson learned. Took a while to save up for two piece rear brackets but I did it and bought them. I also bought OEM front latches so it can come on and off easy.
Anyways here is the hardtop with a huge uneven horrible gap (sanded ready for fiberglass).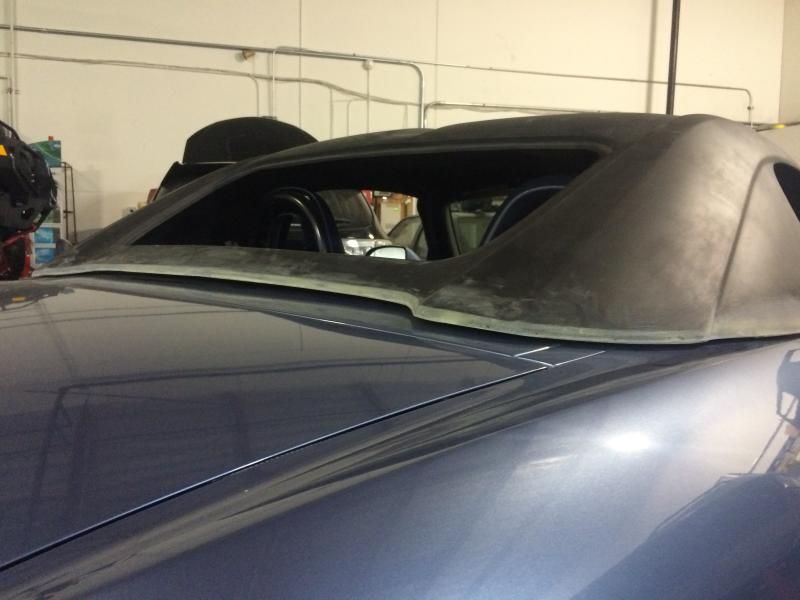 After got a 3mm piece of rubber as a guide (3mm is standard oem gap) and make a reference with tape all across.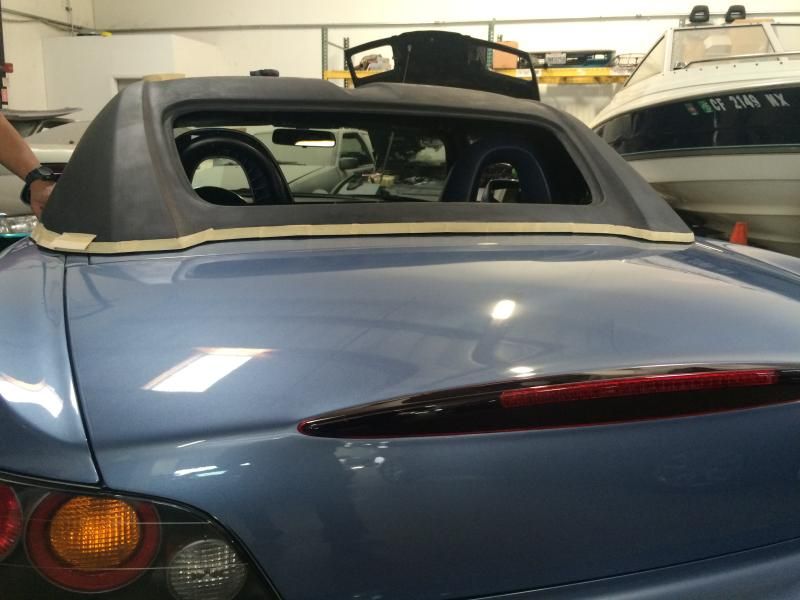 After that I cut up small pieces of a maila folder to reinforce the back, then folded a piece of tape over the two. This is needed to make it strong enough to hold up when the fiberglass is put on. (green ef in the background is the reason for my screen name)
Fiberglass laid and waiting to cure.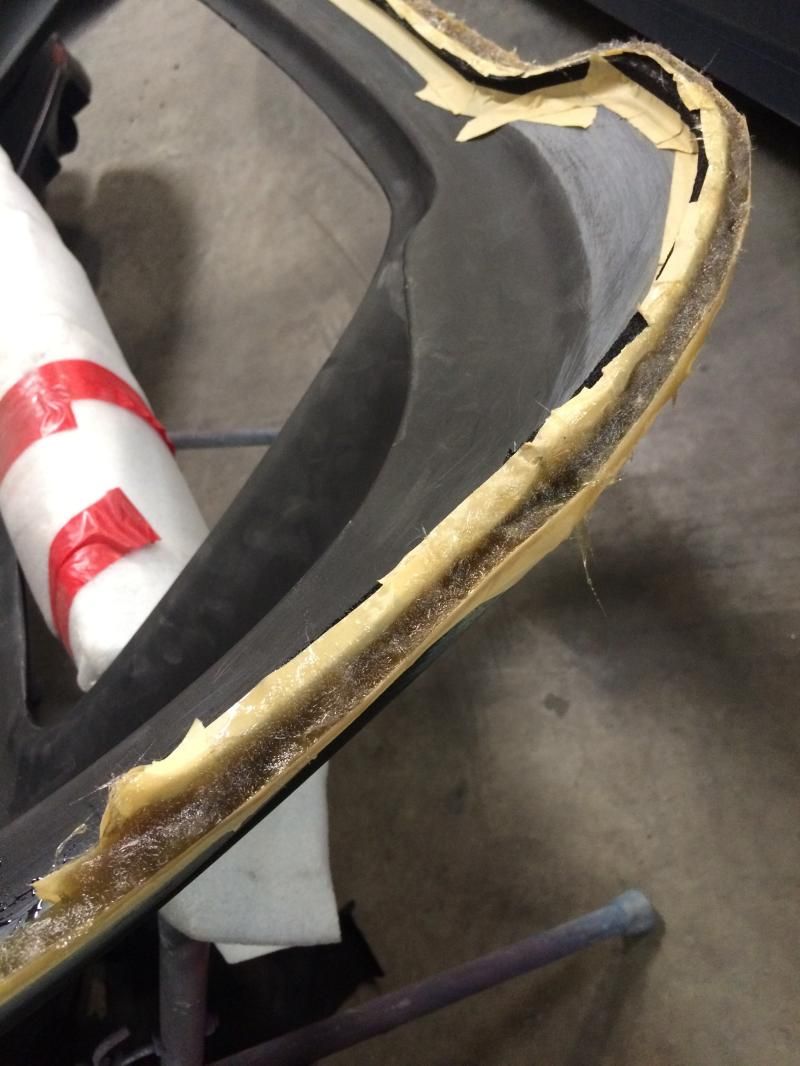 That is where I am at now. Hopefully I can install the soft top by next week and start driving it again. The hardtop will be a while before it's painted and installed. Any mods and progression from here on out will be uploaded on here
01-09-2015, 06:58 PM
Registered User
Join Date: Feb 2011
Location: United States
Posts: 2,655
Thanks: 0
Thanked 0 Times in 0 Posts
---
01-10-2015, 04:53 PM
Registered User
Join Date: Feb 2011
Location: United States
Posts: 2,655
Thanks: 0
Thanked 0 Times in 0 Posts
---
No, she's about done on my end. I may go with Swift springs for my Bilsteins and some point in time, but for now; it's finished. NSX time, I think.
01-11-2015, 01:35 PM
---
01-11-2015, 01:44 PM
---
Made some progress on the hardtop today
Sanded fiberglass down to my reference line made of tape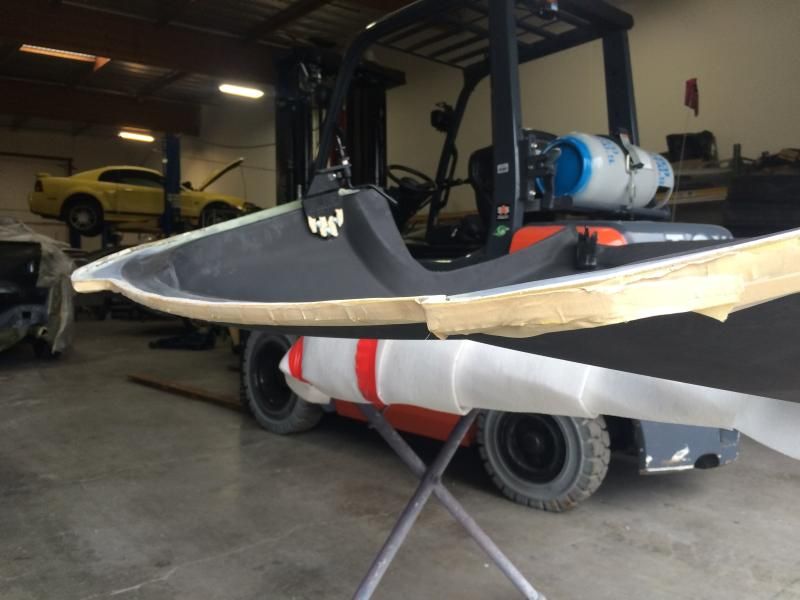 Removed tape and saw how much I had added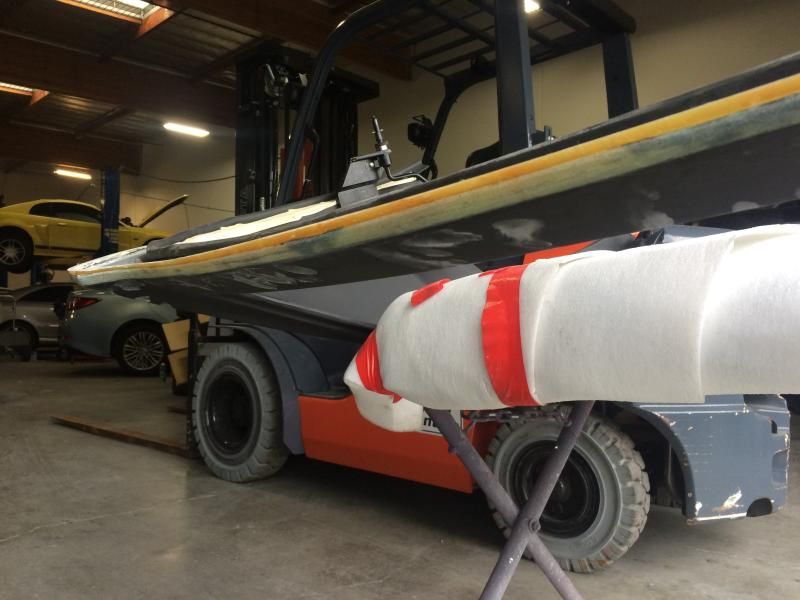 Test fit on car to check for clearance or rubbing issues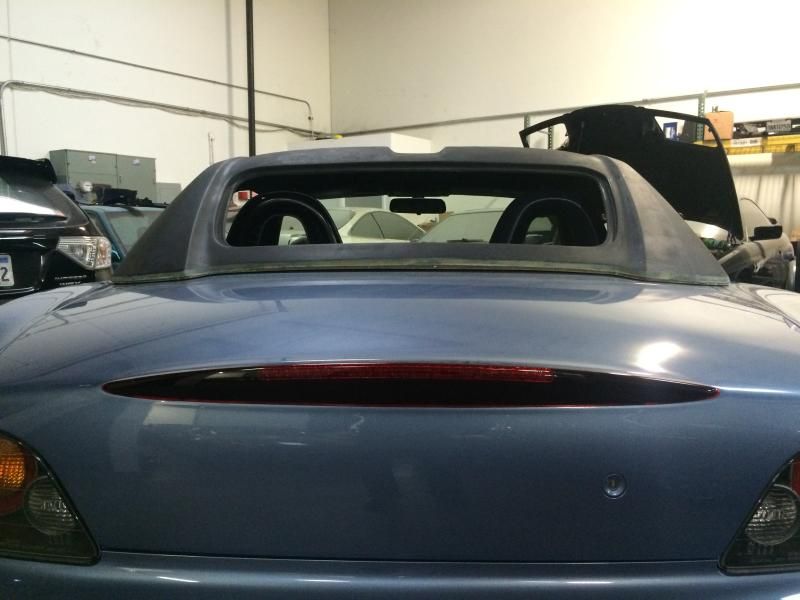 And a before and after pic
The end result was pretty much what i was looking for. There are some areas that need to be taken down more, but i'm done for today.
01-11-2015, 03:15 PM
---
Good progress so far. Wheel size and offset?
01-11-2015, 03:30 PM
Community Organizer
Join Date: Nov 2011
Location: Miami Springs
Posts: 5,048
---
01-11-2015, 06:33 PM
Thread
Thread Starter
Forum
Replies
Last Post
Southern Ontario For Sale
Posting Rules
You may not post new threads
You may not post replies
You may not post attachments
You may not edit your posts
---
HTML code is Off
---