///Quest for the Perfect Suzuka Blue S2K
01-28-2015, 02:13 PM
---
The tires are 245/40R17 all the way around, the quarters had to be pulled and rolled to fit the wheels. Then they were bodyworked and painted along with the car. Im running about -2.7 camber in the rear.
Close up
01-29-2015, 02:11 AM
Registered User
Join Date: Dec 2014
Posts: 282
Thanks: 0
Thanked 0 Times in 0 Posts
---
thans for the tips. looks real slick!
02-06-2015, 03:05 PM
---
Well I finally gave in and bought a Forcewerkz Bumper
So now I have even more fiberglass work to tackle. I went ahead and drilled the holes on the two pieces and bolted it together to check fitment. Overall I cant complain, it looks pretty good, but I haven't mounted it on the car to check fitment around the headlights.
There were no holes made to bolt it up and I was definitely not going to drill where the dimples are on the pieces. I borrowed some of the bodyshop tools and adjusted the pieces until I got them where I wanted them. After that I found a drill bit the same size as the bolts and made my marks to drill. I wanted a drill bit the same size so that there is no room for play, and it will always bolt back up with the same fitment.
They only supplied me with 10 bolts but I ended up putting 24 lol, it ain't going no where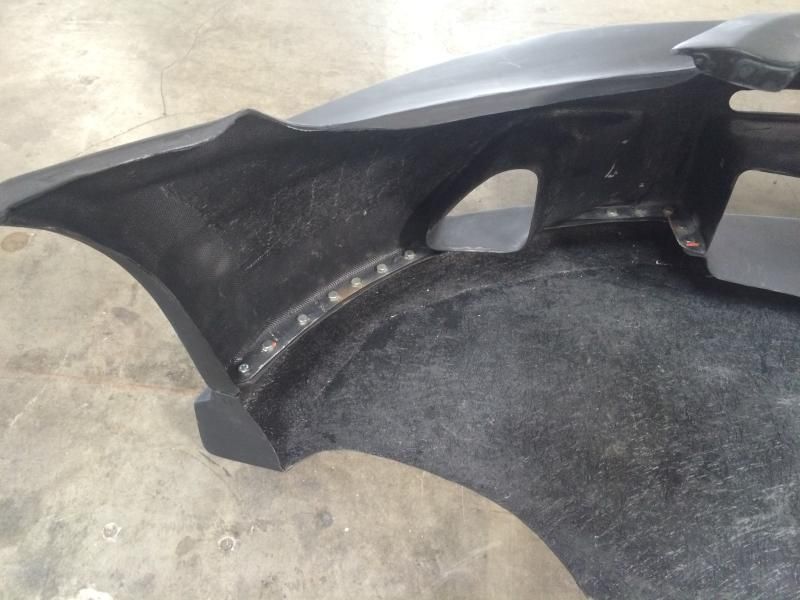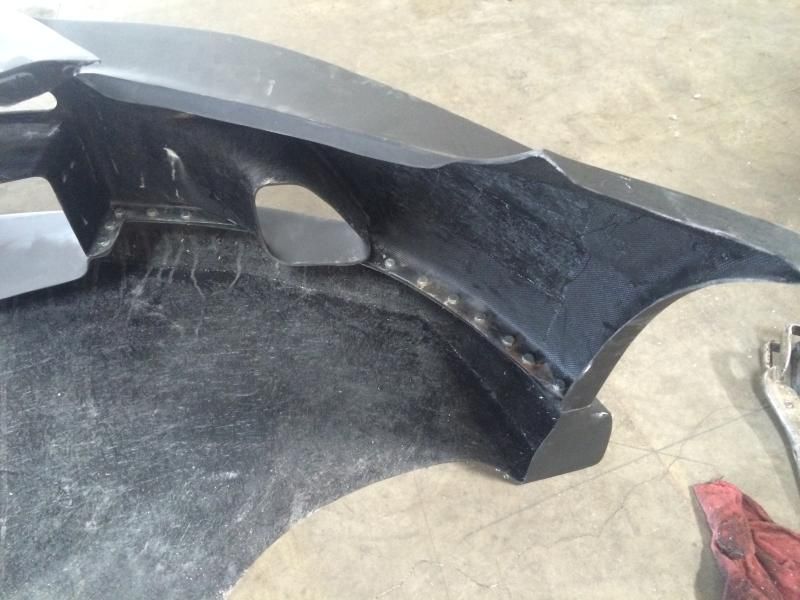 Final Product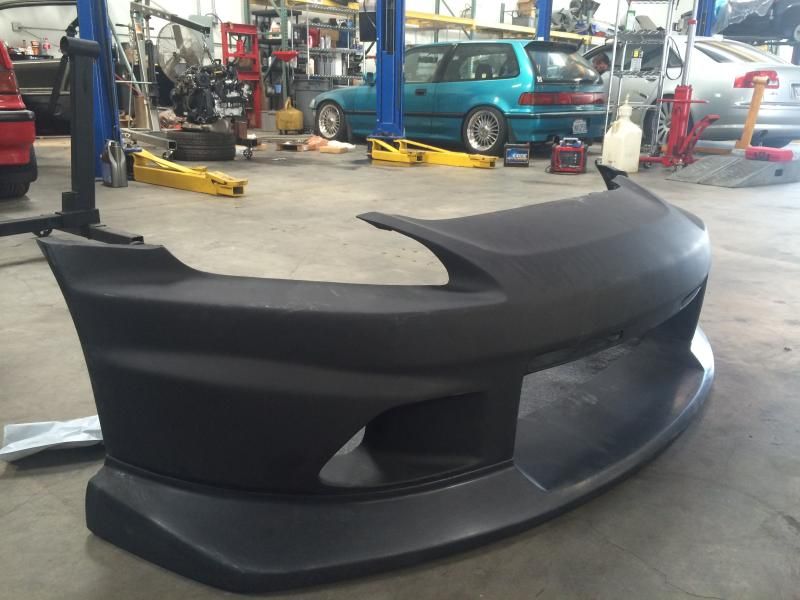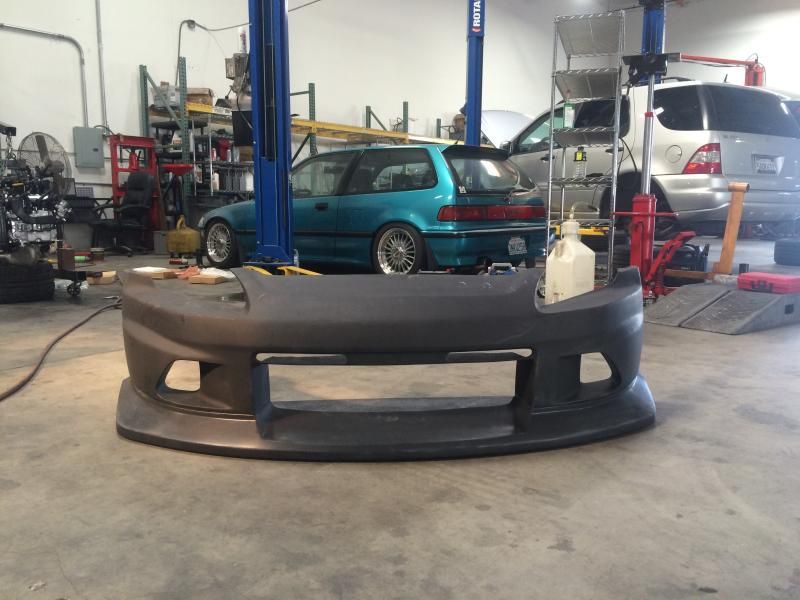 The plan is to get the hardtop and bumper bodyworked and painted at the same time
02-06-2015, 05:14 PM
Join Date: Jun 2007
Location: SGV
Posts: 142
Thanks: 0
Thanked 0 Times in 0 Posts
---
that bumper looks like it will hang really low
Thread
Thread Starter
Forum
Replies
Last Post
Southern Ontario For Sale
Posting Rules
You may not post new threads
You may not post replies
You may not post attachments
You may not edit your posts
---
HTML code is Off
---