SoHonda Garage. S2000 Build
09-23-2013, 12:26 PM
SoHonda Garage. S2000 Build
---
Well, after many months of debate and having even bought a different car only to sell it I have settled on a 2001 Silvestone S2000 to build to build into a funday/weekend warrior/ track toy for myself.
Quick Bio: Fell in love with the Honda Mo Co. when I was 17 and have stuck with them on a personal level ever since. I was involved professionally in motorsport just over 4 years having worked for Skip Barber Racing School at LRP and Flatout Motorsports a SCCA/Grand-Am road racing team. During my stay at Flatout I was the dyno operator/tuner as well as many chassis up builds, one of which included a SCCA Improved Touring R class S2000. I am familiar with the chassis and have spent some time in the past cruising the site. I can't wait to get my hands on this car and finally build a car for myself!
About the car: 2001 SSM AP1 87k two owner in fantastic condition, and the best part all OEM STOCK. Factory wheels with Bridgestone RE-01R fronts and RE-11 rears
Phase one of the project will consist of full suspension tear down with all new bushings bearings and fresh powder coat. 3 way adjustable dampers will be installed along with some wider wheels with some 255/40 17 street rubber. Brakes will be refreshed with rebuilt calipers and new pads and rotors for street and circuit use. The interior plans will consist of new HR buckets/harnesses with a custom fabricated SHG rollbar to fit a OEM style hardtop. I may add an exhaust for fun but thats about it for over this winter. The goal is to keep it fun safe and reliable to get out there and drive. Aero/exterior and maybe a few bolt ons will follow in the coming summer and years.
The car I sold to get into this project...
The SCCA ITR Build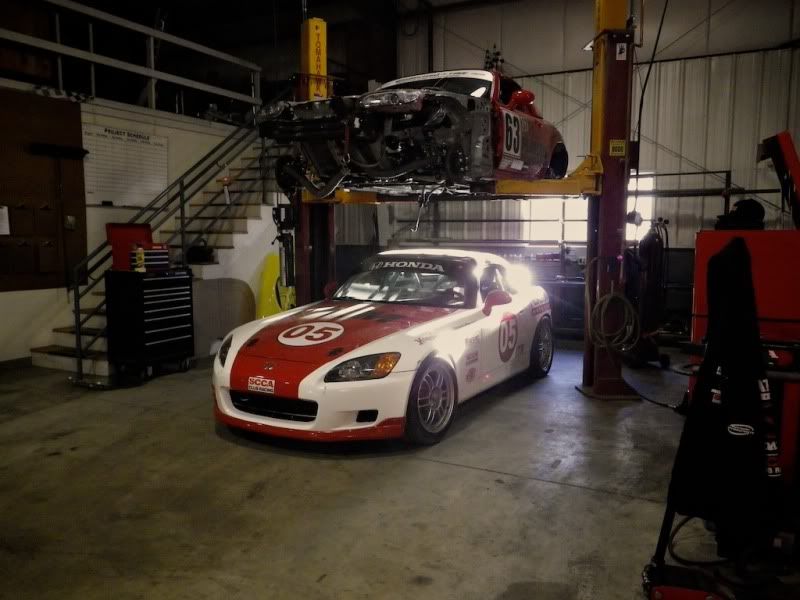 The first pictures I saw of the car online
First day of ownership
Got it registered and hit the road
Quick impromptu shoot after work to test the new 5s camera abilities
The headlights after 12 years were a little oxidized and yellow so I hit them with some plastic X and it worked wonders...
09-23-2013, 03:46 PM
09-24-2013, 06:46 AM
Registered User
Join Date: Jun 2005
Location: Brit in Dubai
Posts: 1,081
Thanks: 0
Thanked 0 Times in 0 Posts
---
nice find! Looks great from the get go with that full OEM lip kit, nothing to change there
Looking forward to watching this grow
09-24-2013, 02:34 PM
Registered User
Join Date: Aug 2004
Location: Aliso Viejo
Posts: 969
Thanks: 0
Thanked 0 Times in 0 Posts
---
Looking forward to this build. I am a big fan of the SHG EP3 and DC5 builds on Honda-Tech. They are exceedingly detailed, well thought out, and very well executed builds. Good luck!!
Thread
Thread Starter
Forum
Replies
Last Post
Posting Rules
You may not post new threads
You may not post replies
You may not post attachments
You may not edit your posts
---
HTML code is Off
---