BMT Fall 2014 Shirts & Hoodies
09-23-2014, 06:00 AM
Member
Join Date: Sep 2014
Posts: 95
Likes: 0
Liked 0 Times in 0 Posts
BMT Fall 2014 Shirts & Hoodies
---
Here is the design for the BMT this fall. Decided to change it up a bit this year and get you guys some colors other than black.
Shirts - $10
Hoodies - $20 (<--Sorry, my printers prices went up!!!)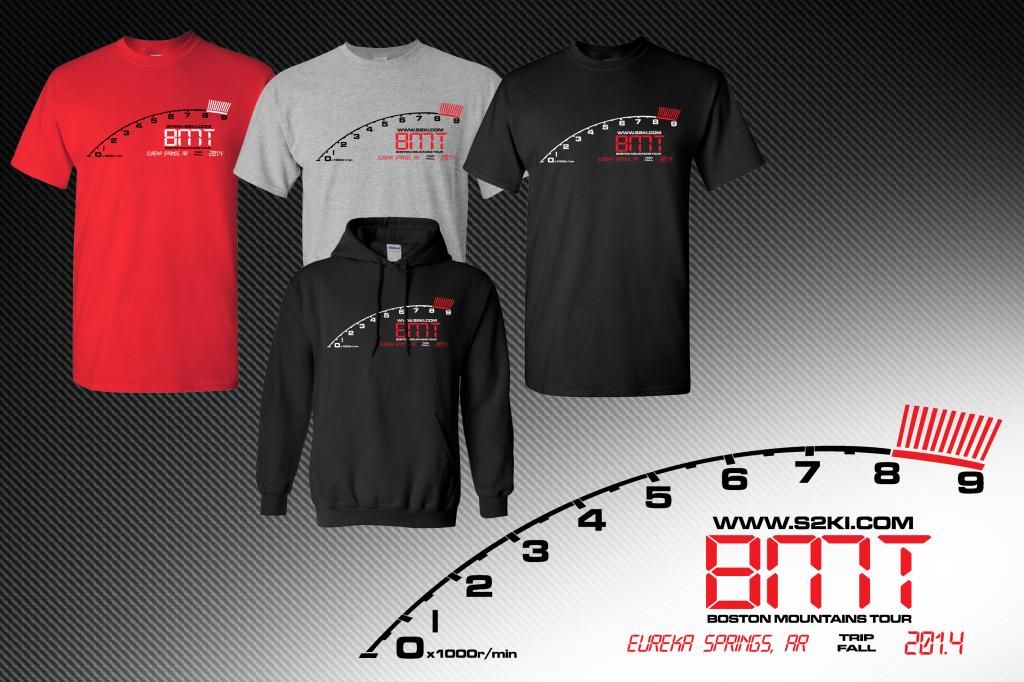 To order, just reply with what you want in this thread and I will send you a PM to confirm your order. Hoodies tend to run a bit small and may shrink in the dryer a bit as well, so order a size up.
The
LAST
day that I can take orders will be
TUESDAY
the
21ST
. I'm shipping the shirts up there as opposed to trying to fit them in my trunk. There will be no extras printed!!! Can't wait to be up in Eureka this year to see all of your firmiliar faces again. I will be up there Thursday night and Friday, so if you'd like to meet up before the actual event and get your shirt this can be arranged. Pay me when you see me, no pre-paying. I can accept cash, check or cards. If you order and can't make the drive, I will ship you the shirts with a $5 flat rate shipping charge. If you can't go and decide you don't want your shirt, let me know as well...the extras always sell.
09-23-2014, 06:47 AM
Registered User
Join Date: Nov 2012
Posts: 14
Likes: 0
Liked 0 Times in 0 Posts
---
Gray tee shirt M pls. Thx.
Mike
09-23-2014, 03:43 PM
---
I want one grey and one red in Xl for both. Thank you.
09-24-2014, 10:29 AM
Member
Join Date: Sep 2014
Posts: 95
Likes: 0
Liked 0 Times in 0 Posts