RIP Gary Jaehne
05-20-2012, 11:41 AM
Moderator
Join Date: May 2006
Location: San Jose
Posts: 14,868
Thanks: 0
RIP Gary Jaehne
---
Not sure how many motorcycle riders are familiar with him on here but he was a big part of the riding community in the bay area.
He'll definitely be missed but never forgotten
05-20-2012, 12:26 PM
---
I've had a chance to hang out with him back in late 90's at T-hill with my older brother. He rode a very rare exotic, Honda NSR 250 which inspired me to purchase one aswell. He will be missed.
Here's a pic of my old NSR. Reflections changed a bit. Lol
05-20-2012, 12:36 PM
---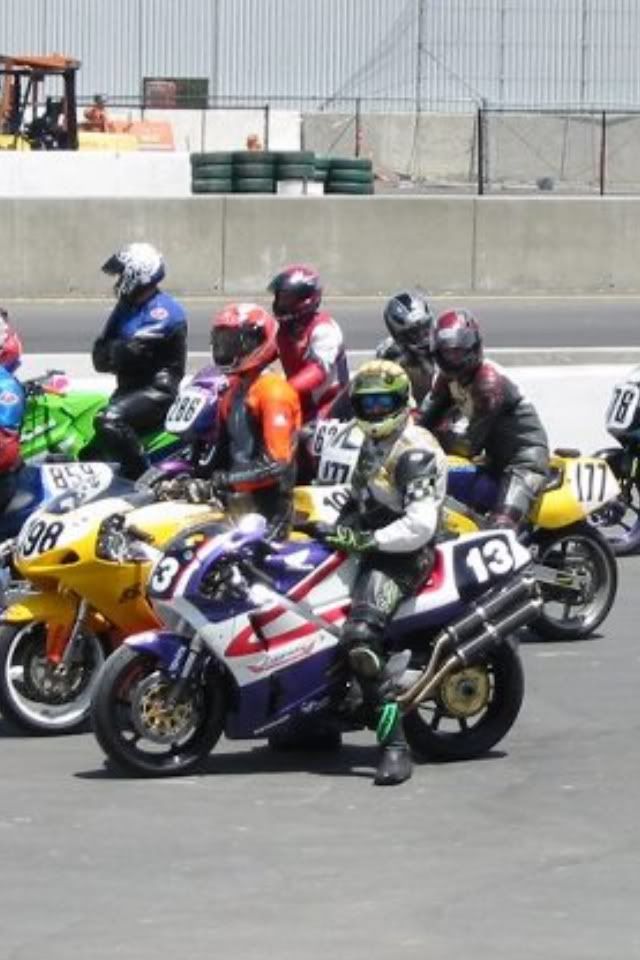 Gary on his NSR. He was legendary to the motorcycle community.
05-20-2012, 02:27 PM
Join Date: Jul 2009
Location: Professor Touge Emeritus
Posts: 8,547
Thanks: 0
---
Looks like Pescadero got him...RIP
Trolls: Please don't flame this guy for going fast in the mountains. He deserves respect.
http://www.mercurynews.com/breaking-...dent-san-mateo
PESCADERO - Gary Jaehne, a 57-year-old Scotts Valley man well-known in Bay Area motorcycle racing circles, died Saturday after his 2008 Kawasaki plunged about 70 feet down an embankment in rural San Mateo County, authorities said.

It took more than an hour for rescue teams to retrieve Jaehne due to the steep terrain and the remote location between Pescadero and La Honda, Cal Fire officials said,.

California Highway Patrol officers believe Jaehne was riding east on Pescadero Creek Road in the Loma Mar area when he lost control of his motorcycle about 12:20 p.m.

He was conscious when paramedics -- using a rope rescue -- found him, a Cal Fire engineer said. He had been riding with a group, the official said. Jaehne was flown by helicopter to Stanford Hospital, but later succumbed to his injuries, the Santa Clara County Medical Examiner-Coroner's Office confirmed.

According to posts on the Bay Area Riders Forum, Jaehne was a longtime California road racer who was a mentor to many younger riders. One friend called him a "250 legend."

Jaehne authored a book called "Sportbiking: The Real World (The Advanced Riders Handbook.)" Per a review on Web Bike World, he had competed with various local and national organizations and served as an instructor at DP Safety School.

In a 1999 Saratoga News story about high-speed riding on Highway 9, Jaehne was described as a full-time high-tech employee and part-time motorcycle racing safety instructor.

Even though he was
a safety instructor, Jaehne said danger is inherent to the sport, Steve Enders of Saratoga News reported.

"Guys know where the dangerous spots are, know where the cops are," he said. "Most guys ride careful up here, but even with me, it's competitive. You know, if I pass someone, then he passes me, then I pass him again, I'm not going to let him pass again. I can't help being competitive."
05-20-2012, 08:50 PM
Registered User
Join Date: Dec 2011
Posts: 59
Thanks: 0
Thanked 0 Times in 0 Posts
---
Wow, saw a memorial set up where he crashed today on a drive to the beach. Best wishes to his family
05-21-2012, 09:37 AM
---
I never met this guy or don't know him but it seems he is quite famous around here. Am I the only one here to find the irony that a safety instructor rider taking risks?

Judging by his quotes though I would say this is avoidable. There is a difference between being competitive in a race and taking un-necessary risk on a public road.

Whenever a race story is posted you guys say "take it to the track" but when this happens, as sad as it is, he should have saved been more careful and saved his competitive racing for the track.


RIP for sure - honorable maybe but not if he left behind family / kids, condolences to the family.
Thread
Thread Starter
Forum
Replies
Last Post
Australia & New Zealand S2000 Owners
Posting Rules
You may not post new threads
You may not post replies
You may not post attachments
You may not edit your posts
---
HTML code is Off
---