Back in the saddle again!
10-04-2017, 02:12 PM
Back in the saddle again!
---
I bought a, wait for it.............Miata!
Pretty clean car, bought it from the 2nd owner, who has had it since 1999. Modded it a bit back then, but fairly unmolested and the best part is, only 81k miles! It's a 1995 which means it's a 1.8 liter car without OBDII which means easier emissions compliance when modding (think V8 swap!).
My plan is make it kind of a dual purpose car if I can pass broomstick. Otherwise, just a fun "date night car".
10-04-2017, 02:43 PM
Nice
---
I am considering a used RF maybe in a year as a third car. I saw you posted a while back you were underwhelmed by your R. If you don't mind a thread jack, care to elaborate? I might look at one of those too. Congrats on the date night car.
10-05-2017, 08:40 AM
Join Date: May 2002
Location: Vancouver
Posts: 19,294
---
Great little car - should be a bunch of fun in the city.
10-05-2017, 09:26 AM
Join Date: Dec 2001
Location: Boston
Posts: 4,608
---
Great condition. Looks fun.
10-11-2017, 02:34 PM
---
good lord I have spent some money on this car already! I thought Miata's were supposed to be cheap!
Incoming:
UltraShield TDR Rally Sport Seats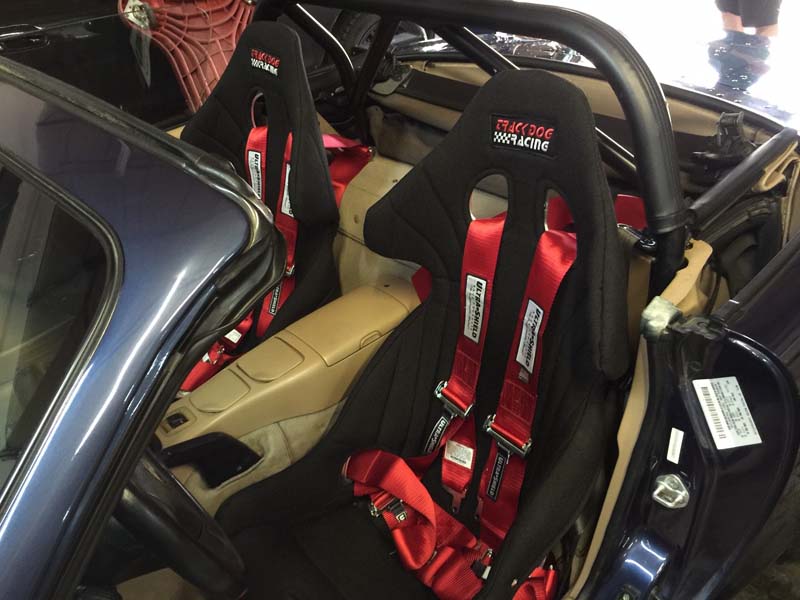 949 Racing Coolant Reroute/Radiator
Ground Control Coilover Conversion for my Koni Yellow Shocks 440F/300R
Stock NB Rear Sway to replace the overly stiff Jackson Racing unit/ 949 End-links
Oh and I already bought and installed RE-71Rs
Im going to exceed the purchase price of this car in no time!