MazdaSpeed 6, My new DD
12-11-2012, 07:29 AM
Registered User
Join Date: Jan 2010
Posts: 72
Likes: 0
Liked 0 Times in 0 Posts
MazdaSpeed 6, My new DD
---
I cant take driving my truck anymore for a dd. Its slow, boring, gets horrible mpg, and I generally just hate driving it. So I broke down and started a search for a Mazdaspeed 6. Awd, 274hp, and four doors, I dont think I could want or need anymore in a dd. Well I found one about 3 hours from me with a pretty attractive price on it. One owner, 40k miles, stock, with new rubber all the way around, in beautiful velocity red mica. I have made arrangements to check it out Thursday and to buy it if everything is good to go (described its as flawless, and the car fax checks out). I was just wondering if anyone on this forum has had any experience with these cars? I had a 2.3l 3s forever ago and I loved it. Ive been checking out the forums and from what I can tell they are reliable, seems they have a few problems being weak differential, and garbage motor mounts nothing that cant be fixed. Any input on these cars would be great. They are tough to find local so I have never driven one.
12-11-2012, 08:43 AM
Join Date: Feb 2004
Location: Palo Alto
Posts: 5,387
Likes: 0
Liked 0 Times in 0 Posts
---
I drove one a while back. It has some lag which did bother me since the car is heavy and you need the turbo spooled up to get the thing going. The one I drove was at a Mazda drive event. It was quick (certainly quicker than the Contour SVT I had at the time) but it didn't have the fluid grace that something like a BMW (and my SVT) were known for. I guess it somewhat reminded me of the Legacy 2.5T I drove (not back to back and both many years back). I also recall reading that the mileage was poor.

On the upside they are nice looking cars. I wouldn't kick it out of the garage (though I would hate to feed it gas). If I were looking for that type of car I might need something a bit more practical and would look for either a Mazdaspeed 3 (same motor, lighter car but not AWD) or the Mazda6 V6 hatch 5spd. I would likely spend a long time looking for the latter but I love the car. It drove well, had a stick, had reasonable power (for the day) and reasonable torque (again for the day) and the hatchback is VERY useful. Wagon like space in a body that looks like a sedan. That said, my requirements are likely different than yours.
12-11-2012, 08:55 AM
Registered User
Join Date: Feb 2007
Location: Panhandle, FL
Posts: 1,442
Likes: 0
Liked 0 Times in 0 Posts
---
The turbo is the big downfall for me. It runs out of breath way too early. I much prefer the Speed3 anyways. If you dont need the AWD, I would get the Speed3. Faster, lighter and more utilitarian.
12-11-2012, 10:05 AM
Join Date: Mar 2012
Location: California
Posts: 281
Likes: 0
---
my friend has a speed6. pretty nice car. Handles well for its size.

He did spin a rod bearing within the first month of having it though. Then he found alot of shaft play in the turbo. Got it all rebuilt and now there is clutch problems. I hear a clutch on those cars is around 1k and they are absolute pita to work on. Its been a headache to say the least.
12-11-2012, 11:42 AM
---
It's not necessarily the turbo, it's more a function of the factory tune that closes the throttle after 5500rpm. I have an MS3 as my daily and the great thing about these cars is the ability to tune them yourself if you buy an Accessport and download the ATR software. My car is making a corrected ~295whp from that one $550 modification and a custom tune my me on 30% E85. A lot of knowledge can be had by browsing
www.mazdaspeedforums.org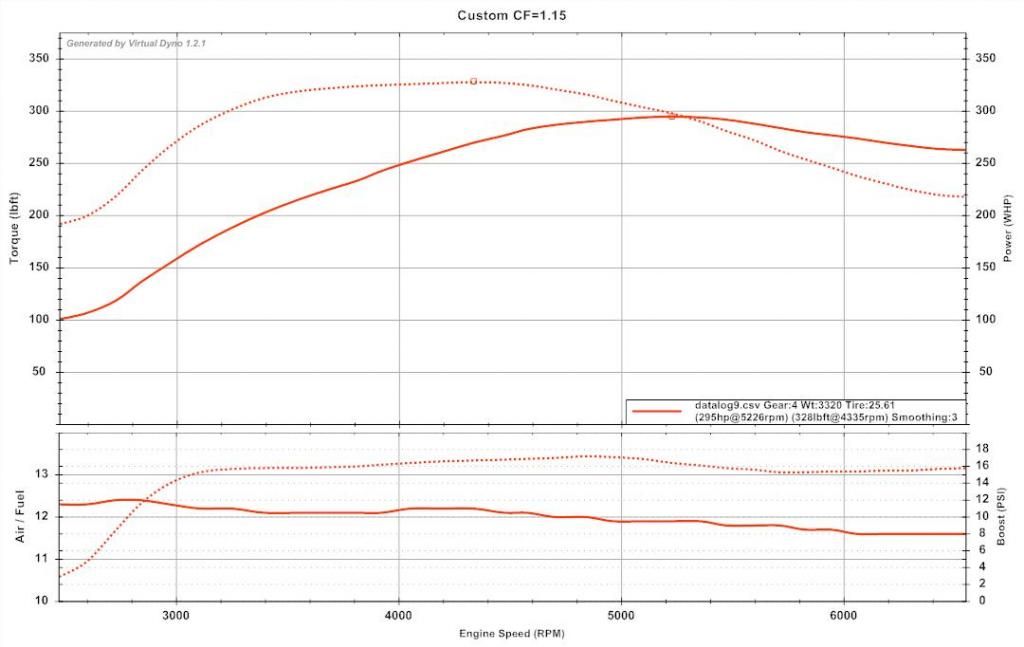 12-11-2012, 01:55 PM
12-11-2012, 05:36 PM
Registered User
Join Date: Jan 2010
Posts: 72
Likes: 0
Liked 0 Times in 0 Posts
---
Thanks for the info. I would love a Speed3 but they are so expensive these days. I cant find one for under 14k. My 3s was a hatch and I loved it ( I could fit both my Lab retrievers in the back).The awd is not a necessity but will definitely come in handy for the Ny lake effect snow as getting 12" of snow a day is not unheard of here. Budget is ultimately the determining factor in going with the 6, plus the fact that Im picking it up for 4k under kbb value!! I plan on doing doing a safe tune with the access port, and the only other upgrade would be Turbosmart bypass valve to replace the cheap stock unit.
12-11-2012, 09:13 PM
---
I bought a Mazda6 (non-speed) recently as my daily driver. I have experienced three different common problems with it so far. These problems are known to happen on both the regular 6's and the speed6's.

1) The LCD screen does not always work correctly. Certain pixels go out randomly, whether it be part of the time/temperature/etc. The main fix is to buy a new LCD screen, but I am told you can also take out the LCD and fix the pins on the back with some solder (this also involves taking the whole dash off to access the back of the screen). This does not bother me enough to pay for a new LCD unit or to remove the dash to fix it. For my car the problem is minimal, but it does exist at times.

2) The rear wheel wells are known for premature rust. I have an 04' and I am already noticing a bit of rust on my passenger side rear wheel well. The fix for this problem is to get the wheel wells cut out and new ones put in, but this is obviously the expensive option. Another option is to sand, seal and repaint. This is much cheaper, but the rust will usually come back shortly after. This is another problem that is not a big deal for me; this is my daily beater after all. Fyi, the rust is very minimal at this point and not even through the paint.

3) The front turn signals can stop working. The fix for this takes two minutes and is free to do. You simply take the turn signal port out and bend the metal tabs outwards a bit. My driver's side turn signal started doing this shortly after purchasing mine, but after the fix it has been fine for 3+ months. If it would ever happen again I would take two minutes to fix it again. Not a big deal at all.

I have had mine for about 6 months/4k miles. The only other issue I had was a bad alternator, but this can happen to any car at any time. The car is a great "bang for the buck." The ride is nice, the looks are nice IMO, and for a boring sedan it is actually quite a bit of fun. Again, this is a regular Mazda6, so your opinion and your needs might be different from mine. Everyone that rides in it is impressed with how smooth it rides. This car really shines when going on long-distance trips.

The gas mileage is not great around the city (even for the non-speeds...20mpg is being generous). However, on the highway it's pretty decent. On the highway I average about 30mpg (could be different for the speeds).

I figured I would throw out all this information to give you a heads up. If you have any further questions or concerns, shoot me a PM and I will do my best to answer. IMO, this is a great all around car for the price.