[FS/FT] 1999 BMW M3 l Factory Loaded l Maintained
05-05-2013, 04:42 PM
Registered User
Join Date: Jun 2009
Posts: 1,768
Likes: 0
Received 0 Likes on 0 Posts
[FS/FT] 1999 BMW M3 l Factory Loaded l Maintained
---
As the title states, I've got my 1999 E36 BMW M3 for sale/trade. I've been thinking of getting into something else lately and would like to pass it on to another enthusiast just as I've taken care of it under my ownership.
Car is located in Tampa, FL.
Contact Information:
[email protected]
or (301) - four six seven - one seven seven eight.
I have spared no expense under my short ownership. All work has been done right and in my own garage. I took my time to make sure everything was put back to BMW torque spec. I encourage you to take extra time to go through the list I've compiled. I've put a lot of love into this car to ensure it operates smoothly without an issue. -- Just the way a reliable daily driver should operate.
I can assure you that this car is ready to drive anywhere and WON'T need anything for a while other than fluids.
I do not have any objections of taking the car to a local mechanic for a PPI under the potential buyers expense. Another option I can offer is:
I can have the car raised up on jack stands for someone who knows what they're looking at and doesn't need to take it to a shop.
-- I am willing to entertain certain trades.
-- Buyers: I will make sure the car will come with at least half a tank It seems that whenever I buy a car, they come with an empty tank. I will also make sure the car is clean if weather permits!
-- Please feel free to contact me via PM or at
[email protected]
Car is located in sunny Tampa, FL -- and is garaged every night.
PRICE: $10,500 -- O.B.O.
Details are as follows:
Car:
1999 BMW M3 (1999-02-22 Build Date)
- Titanium Silver Metallic
- Dove Grey Leather Interior
--Current Mileage: 132,xxx (will go up slowly, it is my DD)
- Harmon Kardon Factory Stereo Upgrade w/ HIFI
- 6 CD Changer
- Vader Power Leather Seats w/ heat
- All gauges/radio/on board computer pixels in working order
- M Technic 3 Spoke Steering wheel
- COLD A/C
- HOT HEAT
- Original window sticker
- All OEM BMW manuals
- 2 Main Keys & 1 Spare Valet Key
- All maintenance has been documented & has receipts
July/2012 @ 123,800
- New Mobil 1 75w140 Rear Differential Fluid
- New Transmission Fluid w/ Mobil 1 Synthetic ATF
- New ATE Dot 4 Brake Fluid Flush
- New ATE Dot 4 Clutch Fluid Flush
- 5w40 Shell Rotella T6 Synthetic Oil Change
- MANN Oil Filter
COOLING SYSTEM
- New Mishimoto Aluminum Radiator
- New Silicone Upper & Lower Radiator Hoses (BimmerWorld)
- New Expansion Tank (Mahle)
- New Brass Bleeder Screw (BimmerWorld)
- New Stewart Water Pump
- Aluminum Thermostat Housing
- New 80/88c Thermostat
- New Thermostat Housing Gasket
- Clutch Fan Delete
- Radiator Fluid Drained/Filled w/ BMW Coolant & Water Wetter
- Reconditioned Hose Clamps
OTHER MAINT. PERFORMED
- New OEM BMW 5spd ZHP Weighted Shift Knob
- New OEM BMW M3 Floor Mats F&R
- Reconditioned Steering Wheel
- Cleaned/wiped down leather with diluted detergent prior to conditioning
- Treated Leather w/ Zainos Leather Cleaner & Conditioner
- New ECS Tuning Matte Black Grille
- New NGK Spark Plugs BKR6E @ (123,800) & recently @ (130,900)
- New Valve Cover Gasket
- New Fuel Filter (Purolator)
- Nut & Bolt Restoration
- New OEM BMW Intake Boot
- New Air Filter (Mahle)
- Airbox de-baffled (Active Autowerke Dyno Proven for 4whp/4wtq)
- New BimmerWorld Stainless Brake Lines
- Clutch Delay Valve (CDV) removed
- Oil Changed 126,450 - Shell Rotella 5w40 t6 w/ Mann Oil Filter
- Oil Changed 130,425 - Amsoil 5w40 European Car Formula - FULL SAPS w/ Purolator Oil Filter
- New OEM BMW E92 M3 Motor Mounts @ 130,900
- New OEM BMW E46 M3 Transmission Mounts @ 130,900
- Brakes were inspected and pads have over 60% life
SUSPENSION
- New OEM BMW Front Control Arms w/ new Balljoints
- New PowerFlex Front Control Arm Bushings
- New PowerFlex Rear Control Arm Bushings
- New OEM Sachs Super Touring shocks FRONT & REAR
- New Rear Strut Mounts Replaced with "Lifetime Mounts" (Bimmerzone)
- New Rear Strut Mount Reinforcements (Bimmerzone)
- New Front Sway Bar Endlinks (Mahle)
- New Rear Sway Bar Endlinks -- Uninstalled Currently (Mahle)
Other Items Replaced in the last 6 months
- New Starter
- New Drive Belts
- New 30% Llumar Tint
- New Headliner
Current Cons
- Tachometer occasionally goes in and out of operation
- Will need new tires in the next 5,000 miles. (I can work out a deal with a potential buyer) -- If I get close to my asking price,
I can have the tires replaced with 235/40/17 Nitto NT05's, or brand/type of buyers choice.
- Front end has typical rock chips from highway commuting
- Coolant temperature sensor in expansion tank needs to be replaced (Should get around to this item soon)
- Glove box has the typical E36 sagging
- Driver's side door has a dent (more on the lines of a crease) -- (May have this PDR'd soon)
Details from BMWVIN.com
BMWVin.com
PICTURES(Additional can be sent on request)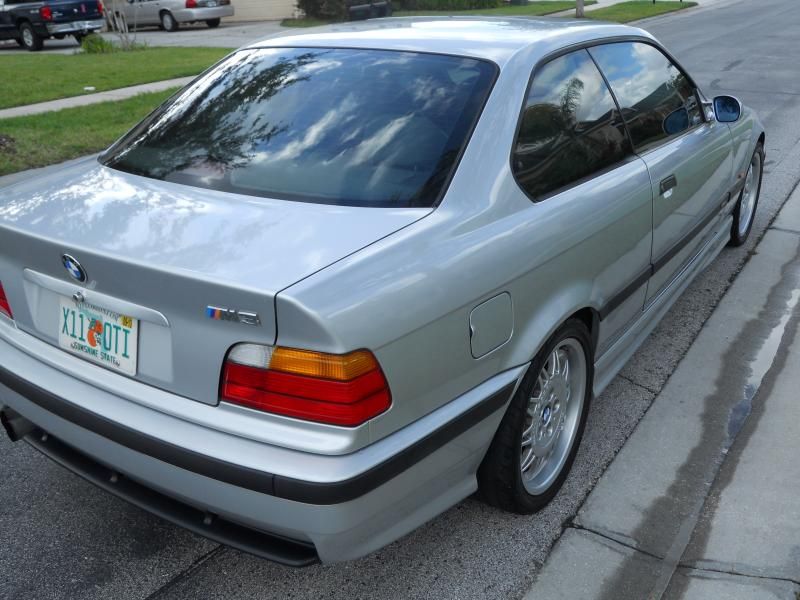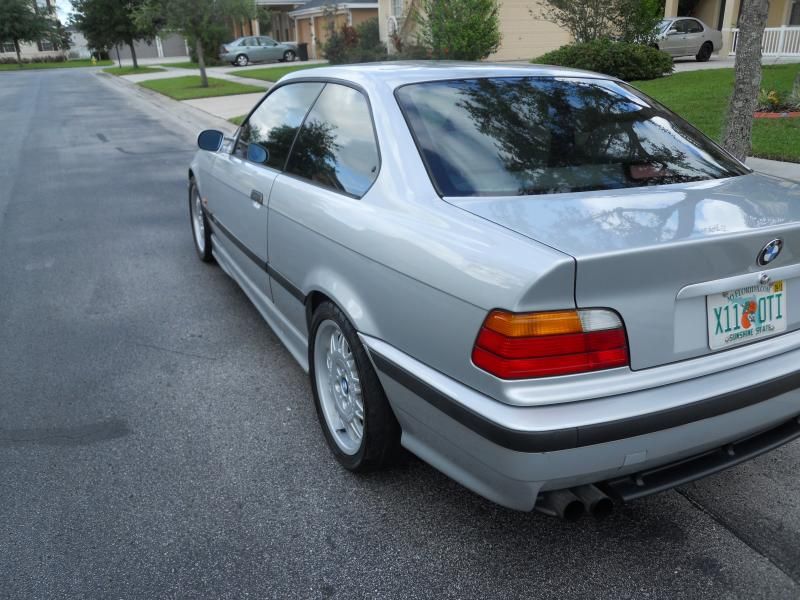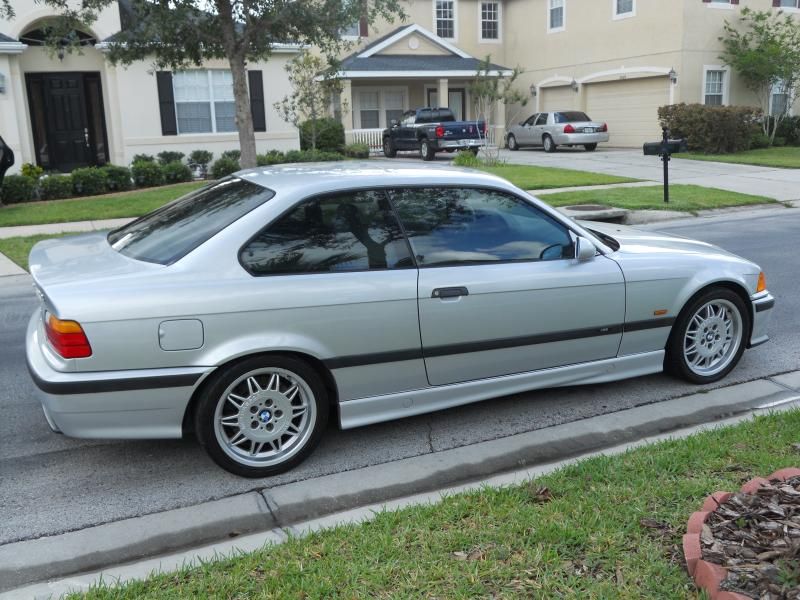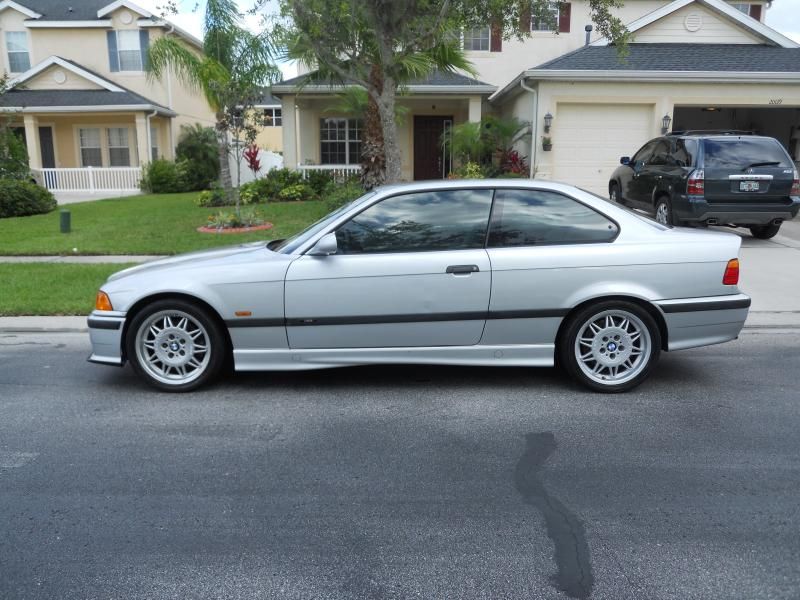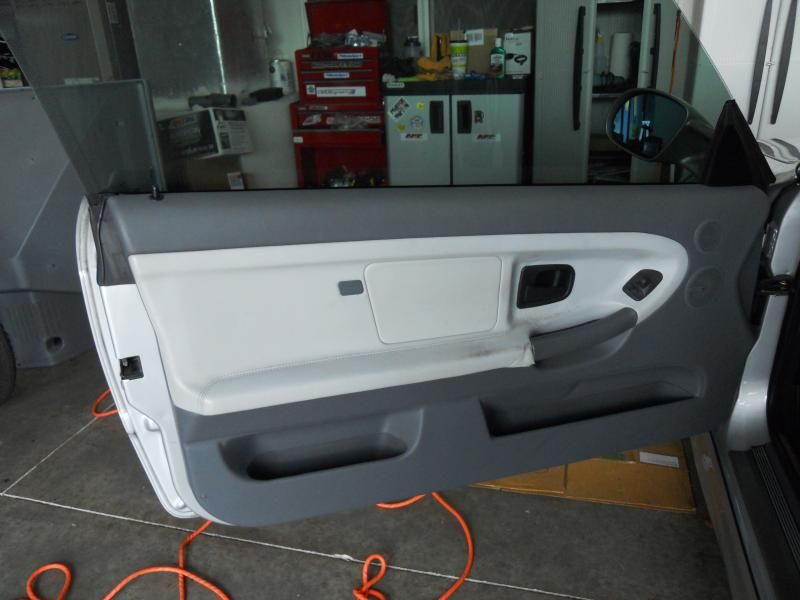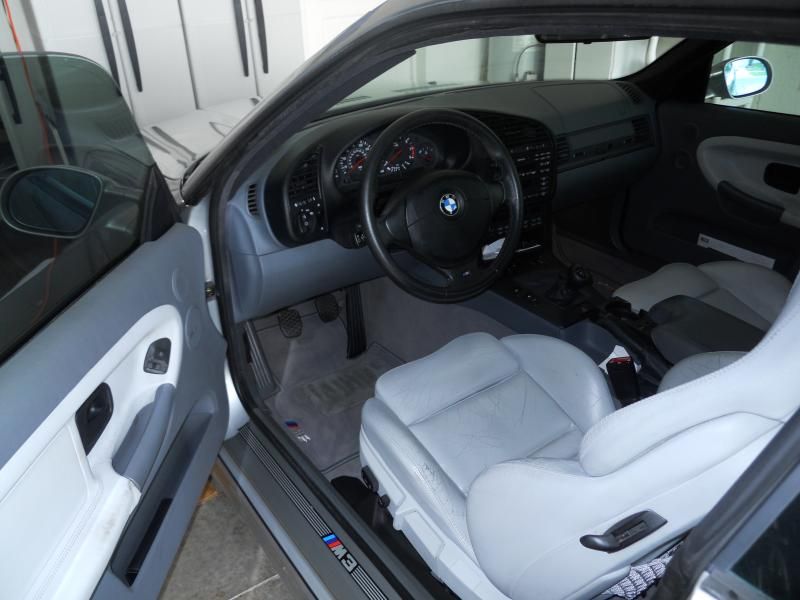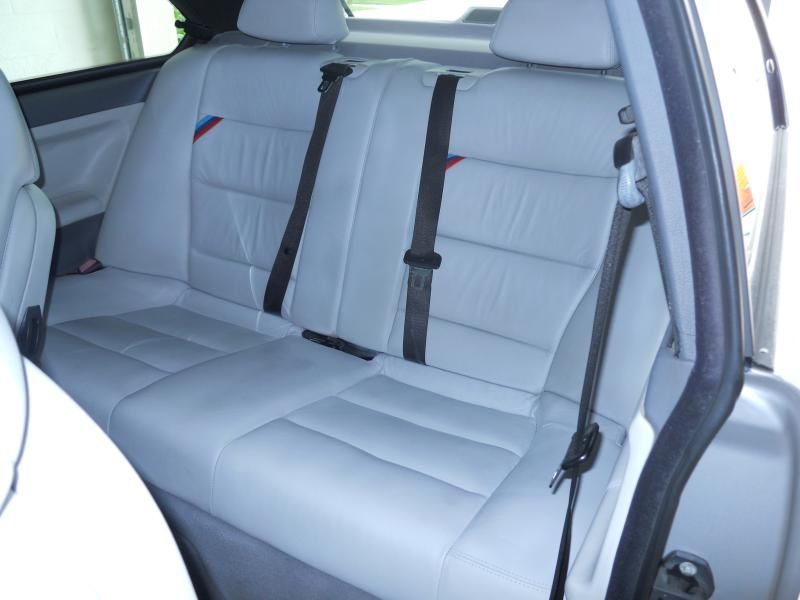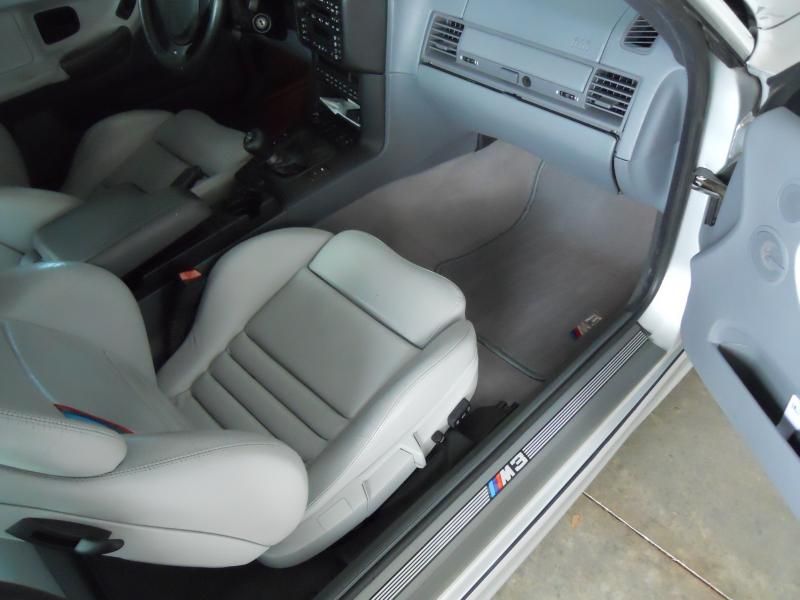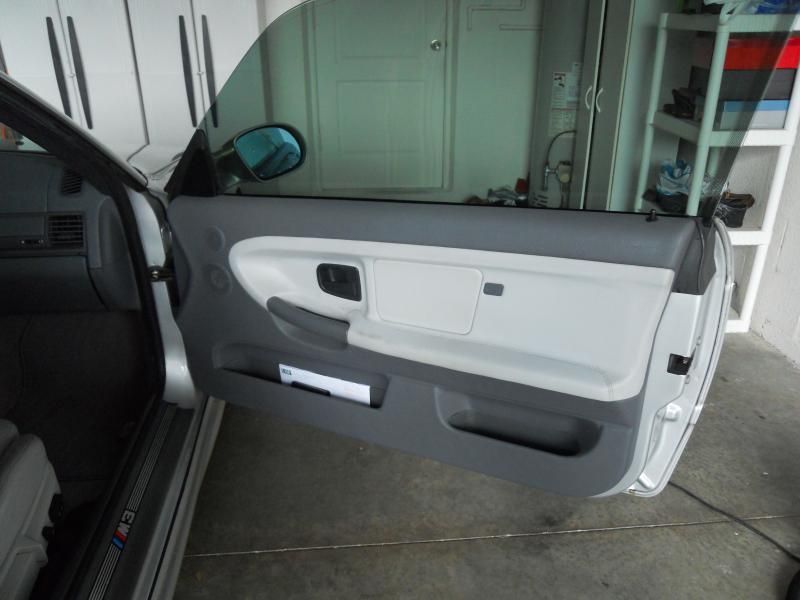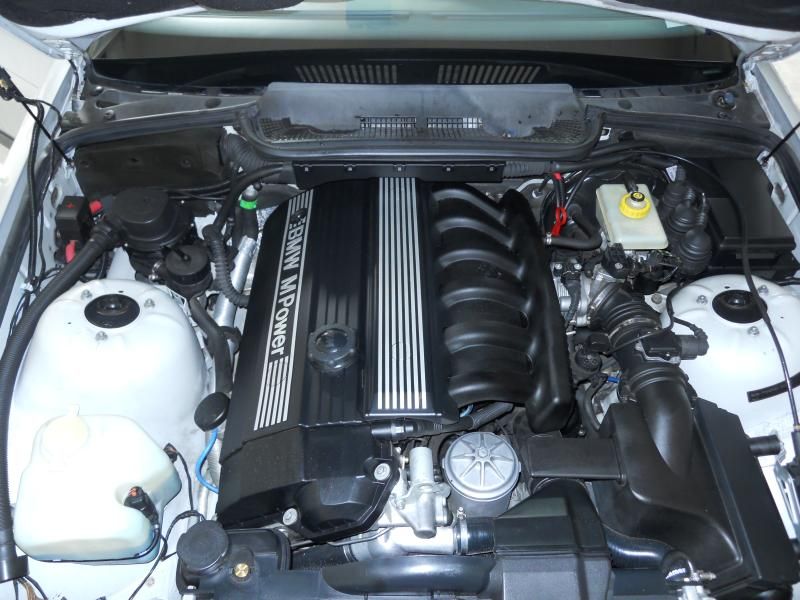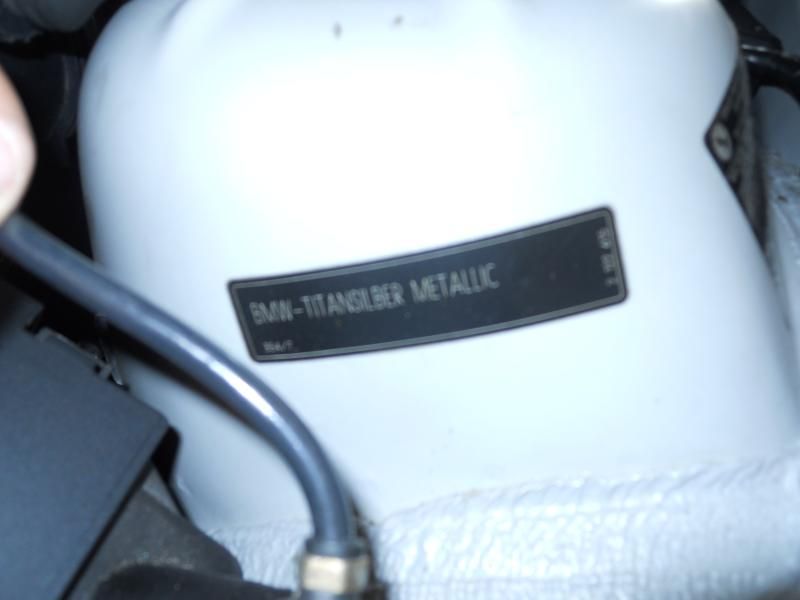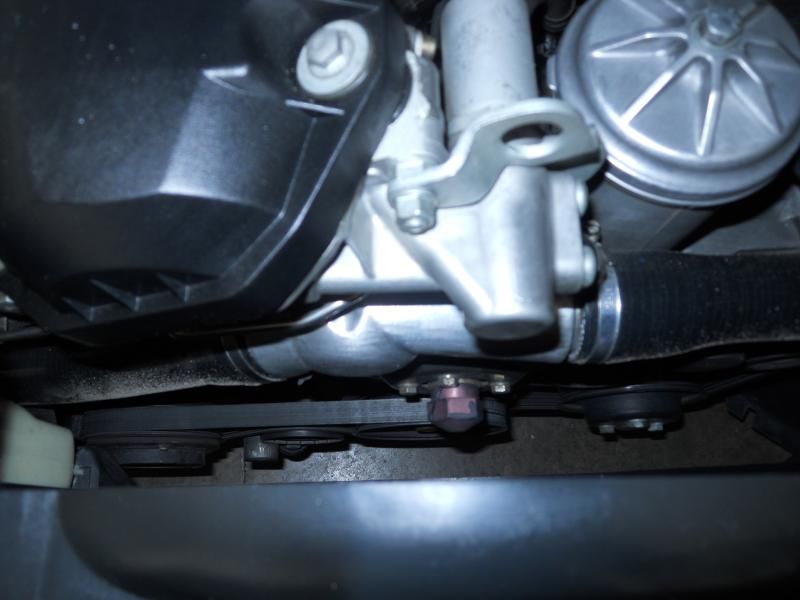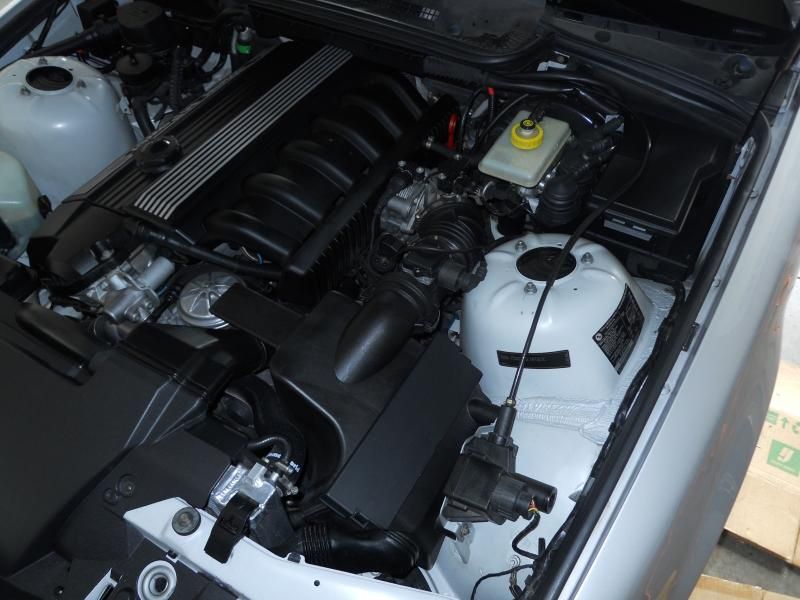 Bump if you view!
05-05-2013, 04:58 PM
Registered User
Join Date: Jun 2008
Location: Tampa, FL
Posts: 873
Likes: 0
Received 0 Likes on 0 Posts
---
hmm. interesting.
05-05-2013, 05:08 PM
Registered User
Join Date: Feb 2013
Posts: 458
Likes: 0
Received 0 Likes on 0 Posts
---
free bump.

Excellent. I drive the 95 M3 and it is a great DD. The exterior and interior for this year is in great shape.
05-05-2013, 06:54 PM
Registered User
Join Date: Jun 2009
Posts: 1,768
Likes: 0
Received 0 Likes on 0 Posts
---
I'm posting it for my one of my best friends. The car is in spectacular shape.... Be sure to email or call him with any questions. The car will not disappoint
05-07-2013, 06:20 PM
05-14-2013, 08:14 PM
Registered User
Join Date: Nov 2009
Location: Jacksonville
Posts: 1,509
Likes: 0
Received 0 Likes on 0 Posts
---
05-17-2013, 04:46 PM
Member
Join Date: Jun 2012
Location: Orlando, FL
Posts: 1,056
Likes: 0
Received 0 Likes on 0 Posts
---
Thread
Thread Starter
Forum
Replies
Last Post