New to the S2000 scene in PNW
04-24-2014, 04:45 PM
New to the S2000 scene in PNW
---
Hey guys just wanted to introduce myself. Ever since I parted with my E46 M3 I've been hopping from car to car trying to find something as satisfying to drive as the M but at the same time I wanted something that wasn't as hard on my wallet. After owning a RSX-S, TL-S, G35 coupe, and a G37 I still wasn't satisfied. Until recently I stumbled upon this AP2. I purchased it from an older gentleman who garaged it more than he drove it. Only downside is it has a brand on the title from 07 when the car was vandalized. After agreeing on a price I felt was right I made the drive down and brought it home.
I absolutely love the cockpit feeling! The responsiveness and feedback of the car are amazing as well. It has the "Raw" feeling that I missed so much from the M3.
Anyway, I can't wait to get this thing on the track to see what it can do.
Hopefully I'll get a chance to meet the pnw s2000 crew this summer.
Maybe I'll see a few of you at the BSCC auto x events.
- Alex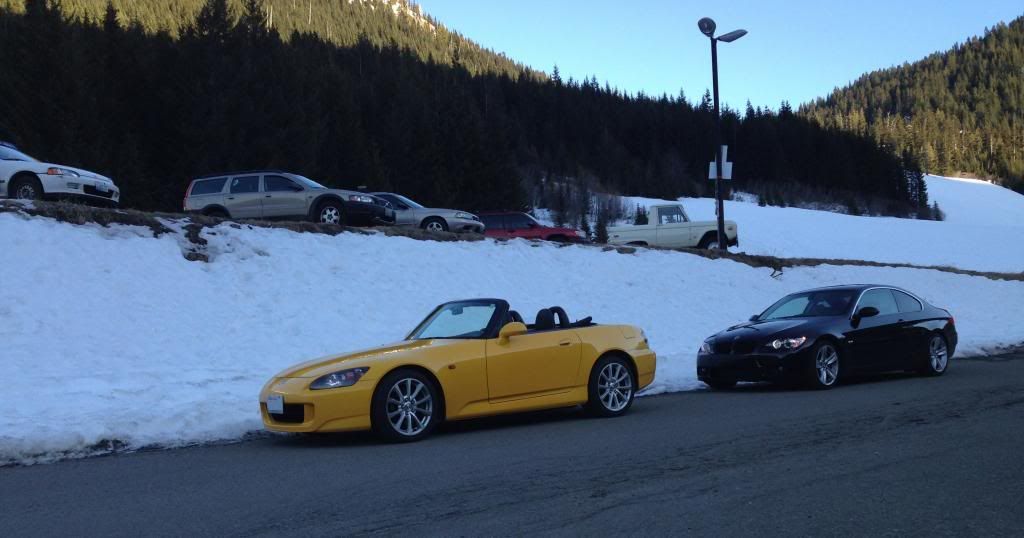 04-24-2014, 05:42 PM
Join Date: May 2012
Location: Mill Creek, Washington
Posts: 2,354
Likes: 0
---
Hello and welcome, looks like you found a very nice one
Definitely come out to the meets if you can, and look for events/drives from time to time as well.
I'm planning on getting into autocrossing very soon, it sounds like lots of fun!
04-24-2014, 05:57 PM
Join Date: Apr 2009
Location: Puyallup,Wa/Long Beach,Ca
Posts: 3,017
Likes: 0
Received 0 Likes on 0 Posts
---
welcome Alex we have meets and get together often around here in the pacnw, South end meets or North end it doesnt matter. Just come out and have fun sometimes with the crew
hope to see you around
04-26-2014, 10:45 AM
Registered User
Join Date: Oct 2007
Location: SEATTLE WA
Posts: 645
Likes: 0
Received 0 Likes on 0 Posts
---
Welcome bro
, u got time this Sunday? Come to katsu burger meet at 1pm. Good chance to meet a bunch of us
and get in some good eats
. It's also considered in the middle, not north end or south end meets. Just rite in the middle. South Seattle.