Ohlins DFV - 12k/10k setup from Urge Designs
01-18-2017, 03:46 PM
---
Originally Posted by JamesD89
Nice! I love the extensions!

I'm considering moving to either a 12k/10k or 11k/10k setup in the next couple of months
Thanks. I'm interested to see how they react under stress along with low speed compression.
01-19-2017, 07:01 AM
Moderator
Join Date: Apr 2002
Location: Raleigh
Posts: 15,253
01-30-2017, 09:55 PM
---
Originally Posted by JamesD89
Nice! I love the extensions!

I'm considering moving to either a 12k/10k or 11k/10k setup in the next couple of months
I would go 12k in the front. Go for a significant difference if you currently have 10k up front and are putting out cash to upgrade springs.
10k=560lb
11k=616lb
12k=672lb
02-06-2017, 04:30 PM
02-06-2017, 04:59 PM
---
03-19-2017, 05:51 PM
---
I finally got around to full assembly and installation of my coilovers this weekend. I did customize my install with the purchase of SakeBomb rear lower mounts and 11" extensions with different adjustment knobs from Urge Designs. It took some time to get the rear lower mounts so I wasn't in a rush to install (better to saver this experience anyways). The installation was fairly simple. If anyone is looking for an installation video, the following is easy one to watch and learn from:
. I prefer to review the Helms manual for exactly torque specs, etc. I adjusted my specs to get a 330mm ride height (13" all around). I find this ride height to be functional and yet look good on the car with either a staggered or squared fitment upfront. I adjusted the front to Ohlins recommended 2mm preload with the 12K springs. I adjusted the rear to 12mm preload with the lower mounts and 10K springs. Feel free to me if you want detailed specs for the installation. The custom adjustment knobs were just a nice touch in the end for convenience as an access point to adjust the rebound in the rear. The SakeBomb mounts are of good quality with an anodized yellow-gold color to match the Ohlins shock body. I do have some stickers on the way that I will place on them for an extra clean finish. One item I would get is the SakeBomb wrenches for adjusting preload and ride height. They are much better for use than the Ohlins supplied wrenches. I have some a few other projects before I can take the care of the jack stands, but I wanted post some installation pics. They are very nice looking on Apex for sure. More to follow on the ride height, when the wheels go back on. Enjoy!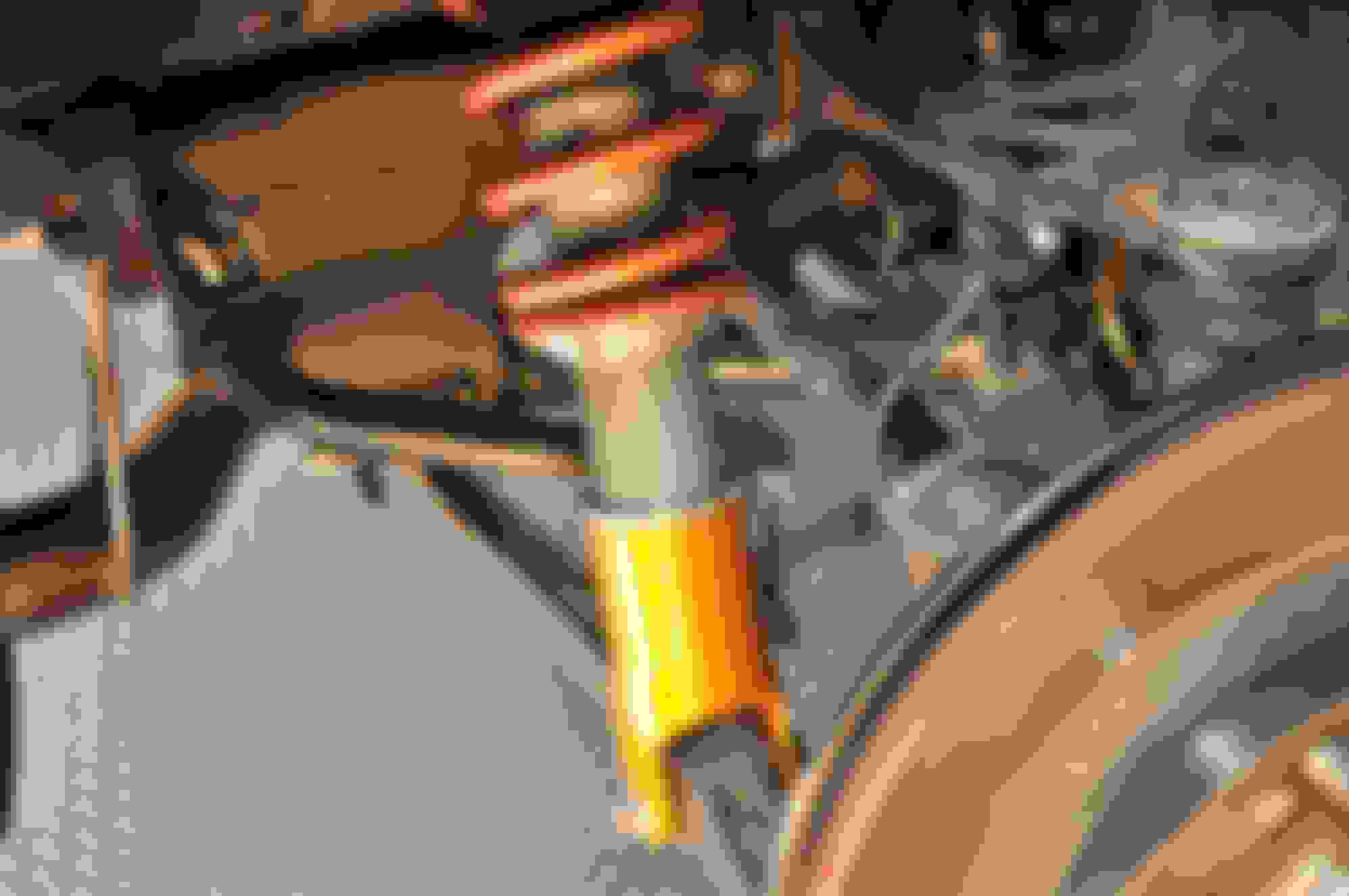 03-22-2017, 06:23 PM
---
Originally Posted by SilliG
Man i love your rear adjustment knobs for the coils. Very clean set up
Thanks. I wanted the easier access. Especially nice when you're trying to figure out the right rebound settings for various driving conditions. They blend in well and placed high enough so easy to reach.
03-23-2017, 05:31 AM
Join Date: May 2003
Location: DFW
Posts: 1,783