CR owners Upgraded thickness OEM Wheel Group Buy interest
08-27-2014, 03:34 PM
Sponsor
CR owners Upgraded thickness OEM Wheel Group Buy interest
---
So we've installed these wheels in a couple of local CR owner's rides and they suggested we make a post here to see if there's any interest for these top quality OEM factory spec steering wheels with upgraded thickness/materials. Your existing airbag, cruise control, etc will all transfer over to the new wheel.
We know every owner has specific tastes and since this is not like buying a light bulb. Each steering wheel is usually built specifically to an owner's personal tastes but if we can get at least 5 people in on the SAME design it would simplify things and that means some savings in your pocketbook.
Thinking right now to do this as an open group buy meaning it will allow each user to pick his specific colors up to a point. Anything too crazy may need special order but we have the most popular red accents and yellow accents (for CR or Rio/Spa owners).
Our question is do you guys prefer round wheels or VGS style flat bottom wheels? The materials of choice is either leather or perforated leather or suede. Carbon Fiber is an option too if you guys prefer.
UPDATE: Pricing
Since each of these wheels have quite a few options we will give ballpark starting costs for each type of wheel:
- Round wheel, thicker grip, suede materials start at $549
- VGS style flat bottom wheel, thicker grip, suede materials start at $849+
The most popular wheels are the ones listed below but for owners of the ABP color, we can also do a blue stripe or blue stitching if you want it to complement the exterior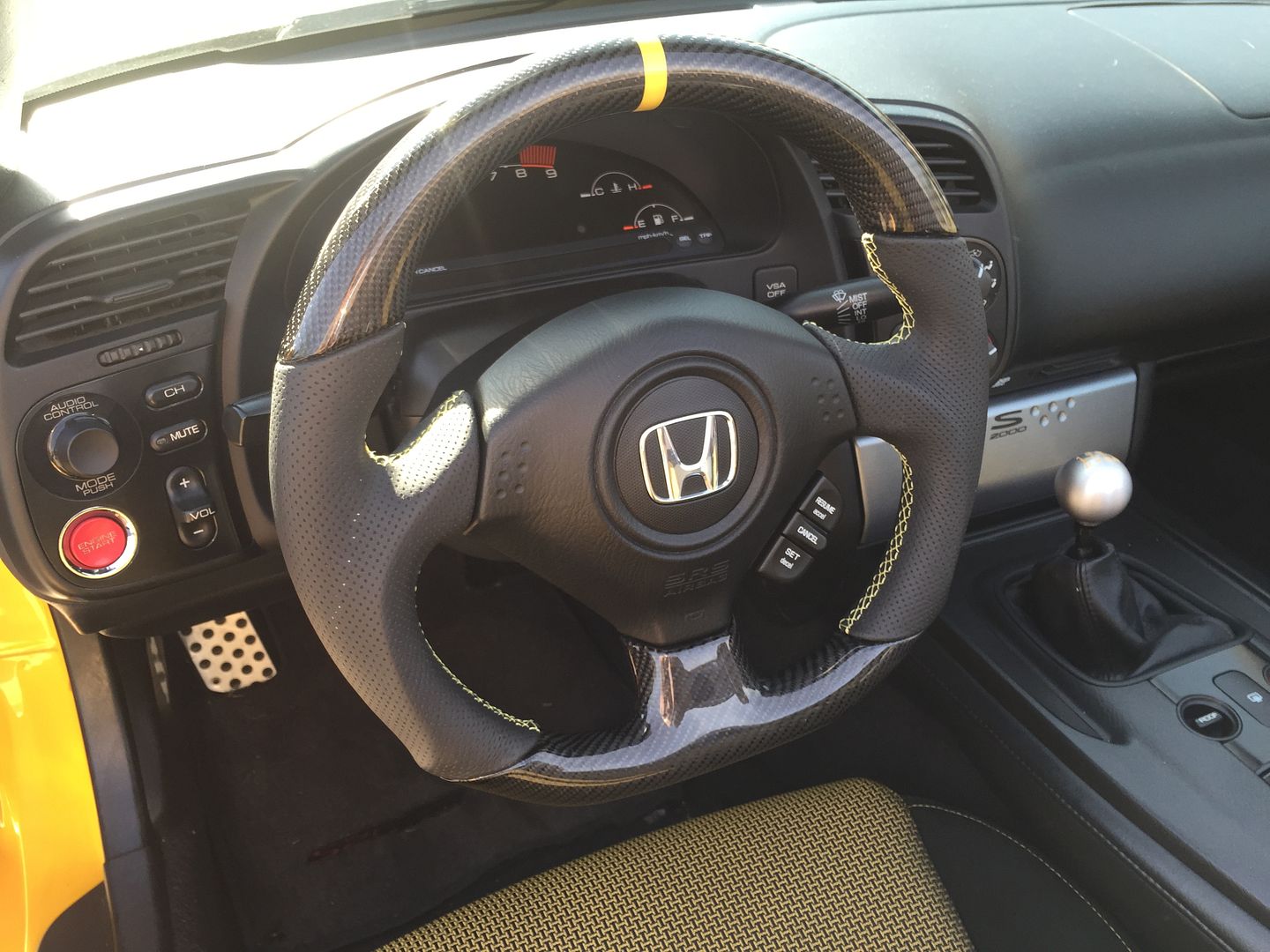 Top of the line flat top and bottom wheel, colors can easily be changed to accommodate individual needs:
Carbon Flat bottom wheel *We can also build flat bottom VGS style suede wheels if needed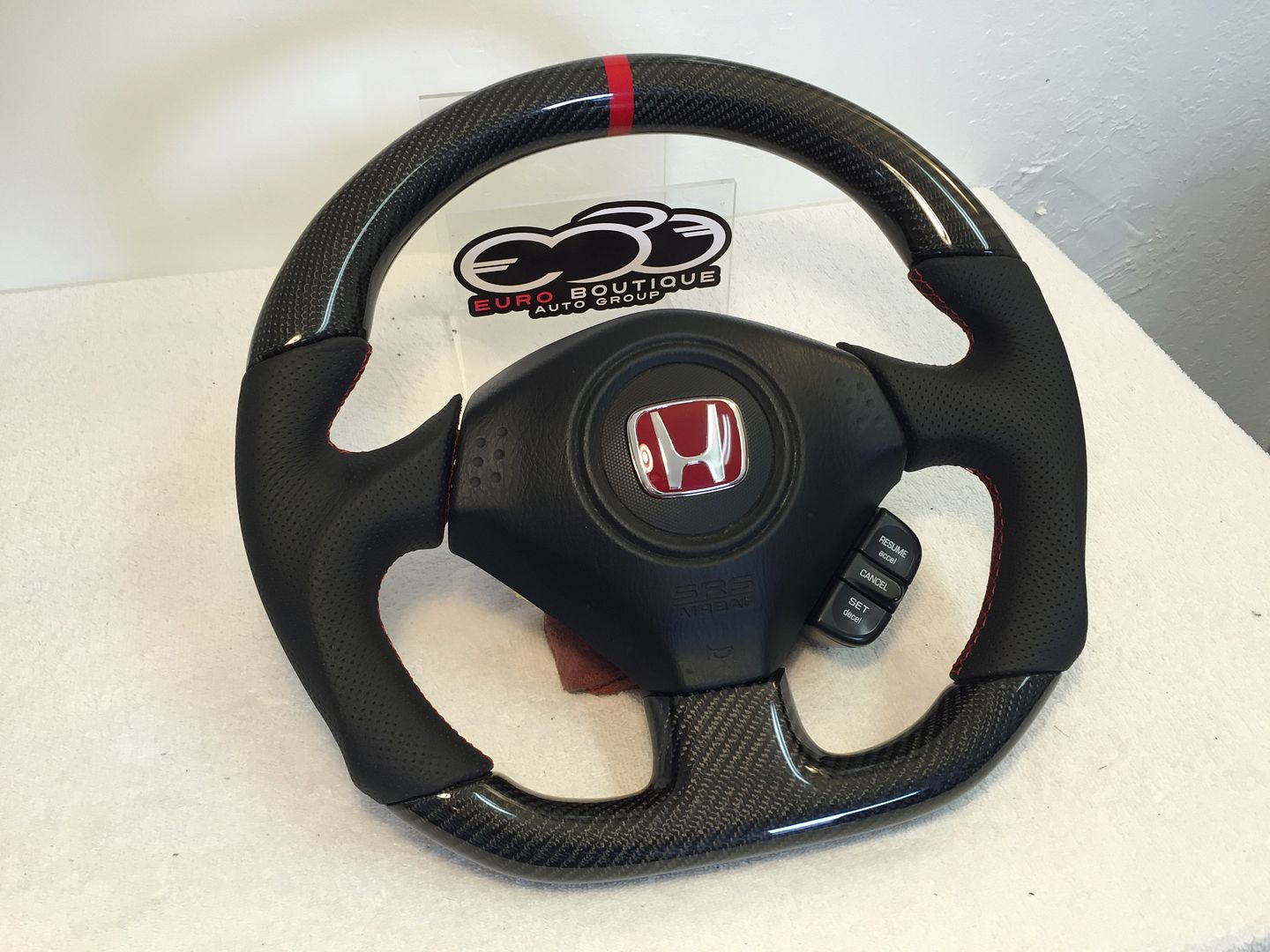 Thicker grip, black alcantara / napa perforated leather combo with red stitching: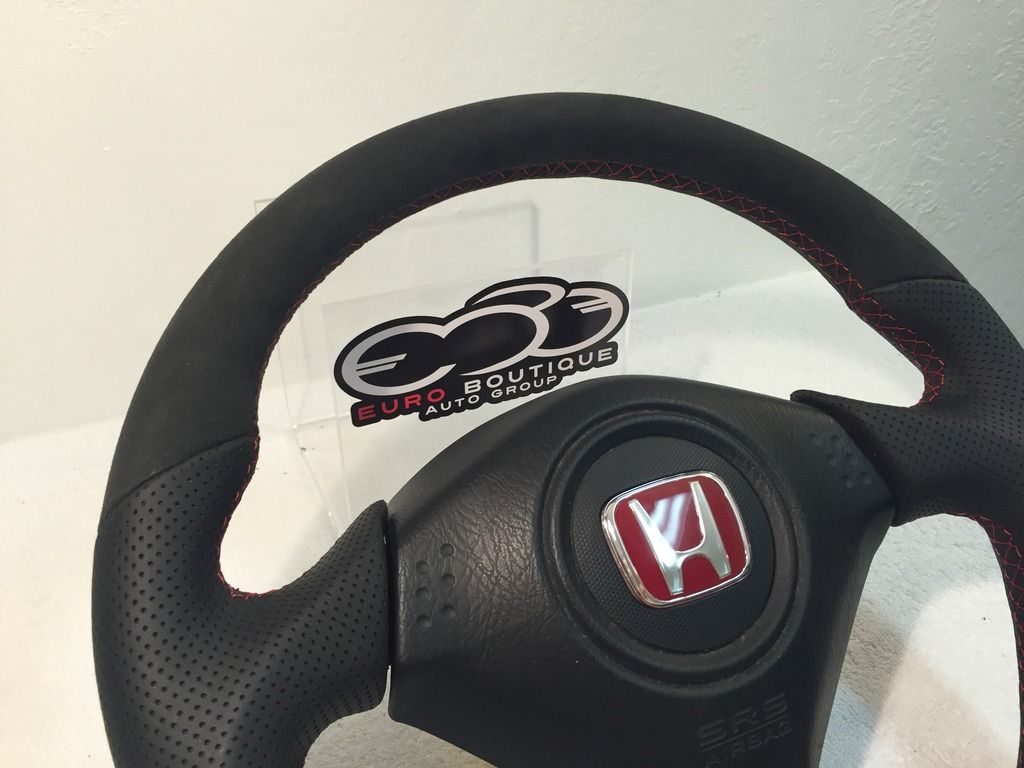 08-27-2014, 05:25 PM
Join Date: Oct 2005
Location: Ohio
Posts: 2,864
---
This is super cool... wish I had the $1200 to spare right now but I don't
Super jealous for anyone who is able to take part
Great work!
08-29-2014, 06:49 AM
Sponsor
---
09-02-2014, 03:21 PM
Sponsor
---
09-08-2014, 02:29 PM
Sponsor
---
09-22-2014, 10:18 AM
Sponsor
---