Broken weld on Buddy Club seat rail
05-29-2009, 03:48 PM
Broken weld on Buddy Club seat rail
---
So, I got into my car today, and I heard a loud "pop" as I got into the seat. I then noticed the seat rocks forward and backward easily. I figured one of the bolts must have come loose on the rail, but after looking under the seat I see this (sorry for the crappy pic):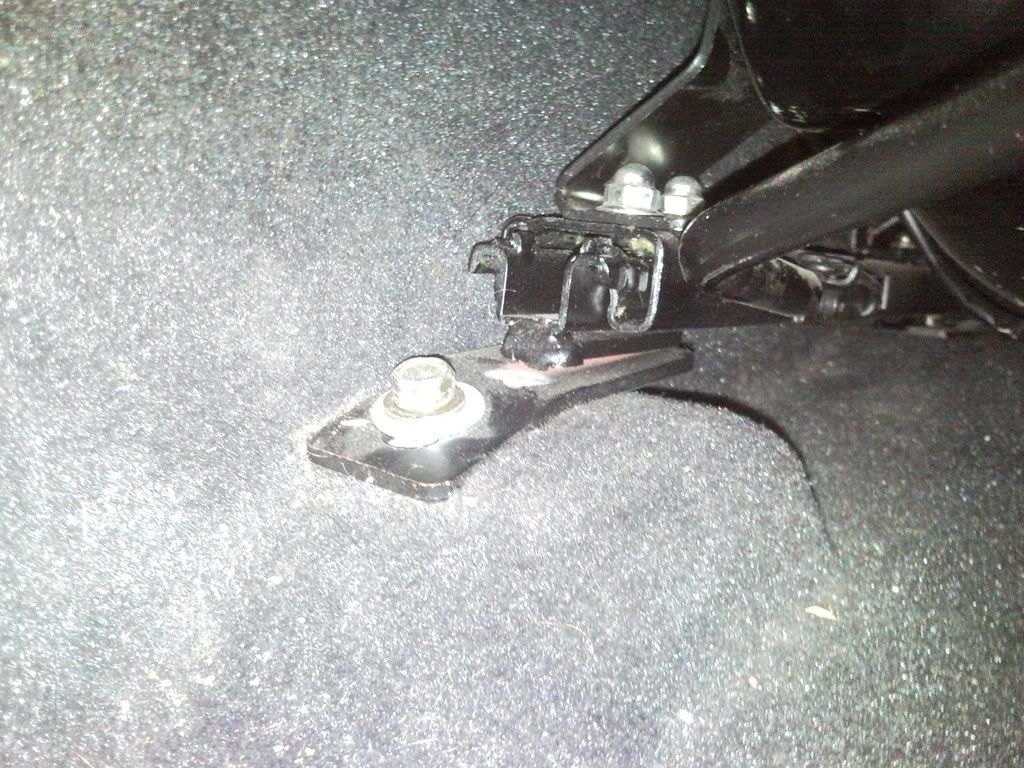 I usually don't buy JDM parts since I feel they're often overpriced, but since seat rails are a safety item I went with the BC Super Low Down rail. I'm pretty disappointed with how small the weld is, now that I look at it. I'm actually surprised it didn't break sooner.
Oh, and before anyone asks, I weigh 175lbs, so putting too much weight on the rail was not the issue. I'm also always very careful about sliding into the seat, so it's not like I jumped on it or something. I'd certainly expect my fiberglass bucket to crack before the damn welds do
I got the rail from Evasive last summer, so I called them and they told me they won't warranty it and I should call Buddy Club. Well, Buddy Club doesn't appear to have a phone number, so I just e-mailed them. Hopefully I'll get a response and they'll replace the rail. This sucks, since the S is my only car and I don't really feel safe driving around with the wobbly broken seat rail.
Has anyone here dealt with Buddy Club before? Any suggestions on what I can do to fix it if they never respond or won't replace it?
05-29-2009, 04:09 PM
Registered User
Join Date: Feb 2004
Location: In the Clouds
Posts: 7,298
Thanks: 0
Thanked 0 Times in 0 Posts
---
I have 3 of the hangers on my specIII exhaust broke off, they said "just take it to a muffler shop, they'll do it for cheap" I was like "WTF whatever and had it rewelded.

All you have to do is take it to a muffler shop also, so they can throw a spot weld for you and you'll be set.
05-29-2009, 04:27 PM
---
Yeah I emailed BC and they got back to me asking for my invoice. I didn't have it on hand, so I called up Evasive and they sent it to me as a PDF within a minute (thanks Evasive!). I just sent the invoice to BC, we'll see what they say.

I'll probably end up having to get it welded at a muffler shop like you said.
05-29-2009, 07:08 PM
---
I can't believe you're not more outraged at the lack of quality. Those seat rails are one of the things keeping you from eating a mouthful of glass and/or steering wheel in an accident. You should be able to hit that repeatedly with a sledgehammer before the weld fails - think of the stress it would see in a head on collision. IMO, that level of build quality is totally unacceptable on something that's a basic safety item. Maybe I'm overreacting, but there's no way anything from Buddy Club is going in my car after seeing this shoddy manufacturing job.
05-29-2009, 07:33 PM
---
Ok, after examining the welds more thoroughly, it's amazing how bad they really are. I'm going to be having these re-welded tomorrow. Buddy Club asked for my invoice, I sent it, and they never responded after that.
I will not be buying any more products from them, and if they give me a replacement I'll take some photos of the welds on it and post them here to see if their quality is consistently this bad or if this was just a one-time thing.
More pics of the welds (again, I apologize for the poor quality but you can see the welds pretty clearly):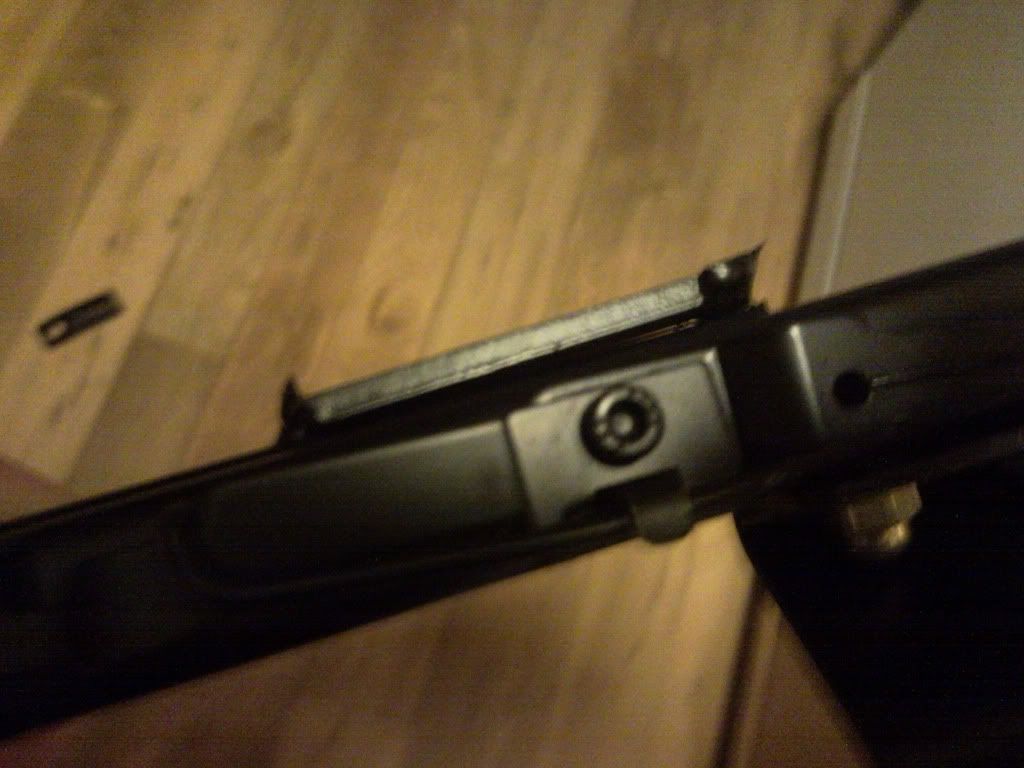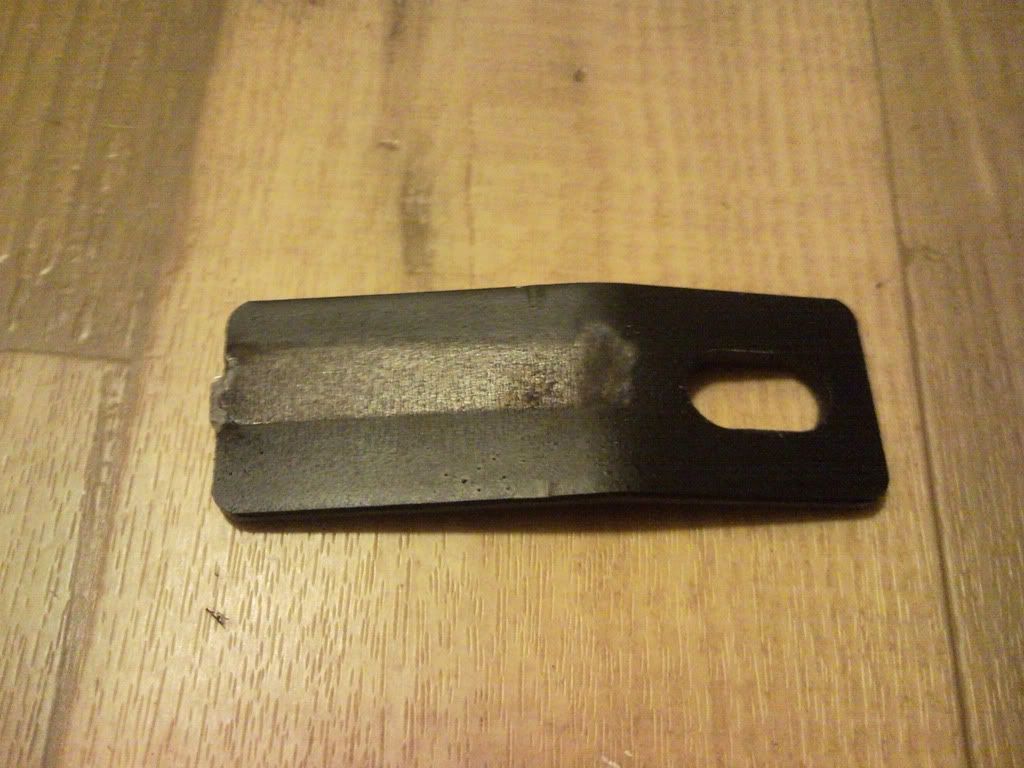 As you can see, the plate was attached to the rail by TWO tack welds (no bigger than a dime each).
So basically, 8 dime-sized tack welds are all that hold the rail to the floor of the car. Truly unbelievable, and pretty scary.
Too bad I posted this in Parts & Mods, because this deserves some attention. People need to know how dangerous this is...
05-29-2009, 09:31 PM
Gold Member
Join Date: Dec 2007
Location: Raleigh, NC
Posts: 3,947
Thanks: 0
---
They didn't clean the metal, and welded it way too cold. Probably not even the right filler. That looks like 0 penetration. that weld would have broken in a wreck guaranteed. I'd be furious.

I'd throw it away, but if your dead set on keeping it, I'd grind out every single weld and have them redone.