Vendor asking ~ What Carbon Fiber parts would YOU like to see being offered to owners?
08-11-2014, 09:27 PM
Sponsor
---
We have no plans to make such a piece since there is already a vendor making this part. We are not trying to create competition but rather want to offer innovative high quality products.
Also keep in mind we are only doing small CF parts, nothing large scale such as spoilers, exterior lips, etc.
08-12-2014, 12:52 PM
Registered User
---
I personally like little details in carbon.... like the seat belt holder.... door hook, the back e seats have (the grey piece)... maybe be very creative and have carbon emblems... you know little stuff.... details... but due to exchange rates of currency... those things are to expensive for me... to buy overseas... those are things I would do locally on my own time.
08-12-2014, 11:25 PM
---
Originally Posted by
EuroBoutique
Our full service fabrication shop can create ANYTHING you want in fiberglass but each one is a one-off specific build for each owner. No two people want the same thing usually and to get even 5 people to commit (meaning they pay in full) is very difficult as you can imagine. So we can build any gauge pod, dash integration, iPad or other tablet you dream of but this is a different division of our shop.
What we are offering here is OEM parts that are converted to beautiful Carbon Fiber masterpieces! Since each one uses an OEM Core, the product is perfect fitment however the costs would obviously reflect what the OEM part costs + additional labor for the CF treatment.
All of the initial prototype pieces will go into demo s2000 sitting here in the showroom. It will be the epitome of the absolute best s2000 interior
This is where the parts will go:
what seat is that?
what about custom gauge besides pillar mount?
Interested in carbon fiber radio door w/ s2000 decal available in different colors!
08-13-2014, 07:46 AM
Sponsor
---
Door sill we are thinking to maintain the insets for the factory piece but a lot depends on the difficulty involved. We won't know till we really get into this piece. As you can imagine there are HUNDREDS of parts on the s2000 that could be done in CF from the engine bay to the interior so we'll have to take baby steps. Each mold is unique and must be precise. It's not as easy as it sounds...
In your list above, we already have these parts covered:
Door pull cups
Gauge Cluster Bezel
At this point, we are going to try and concentrate on parts that are universal between AP1 and AP2. To make specific parts is no problem but we need to be able get a minimum 10-20 piece committed order before we proceed. Otherwise the costs involved does not make sense since no one wants to pay $500 for a door pull level for example!
Since it's impractical to offer group buys on EVERY single s2000 part, if you want something specific, either try to find a few other guys who are willing and able to commit or PM us for special one-off pricing if you really want that item.
thanks, we will continue to monitor this thread closely!
P.S. Another member asked us to build a panel where the START button is located except he wants everything deleted except the START button for a cleaner look. IS there any demand for this here? Again we need a minimum 10 piece buy to build this part.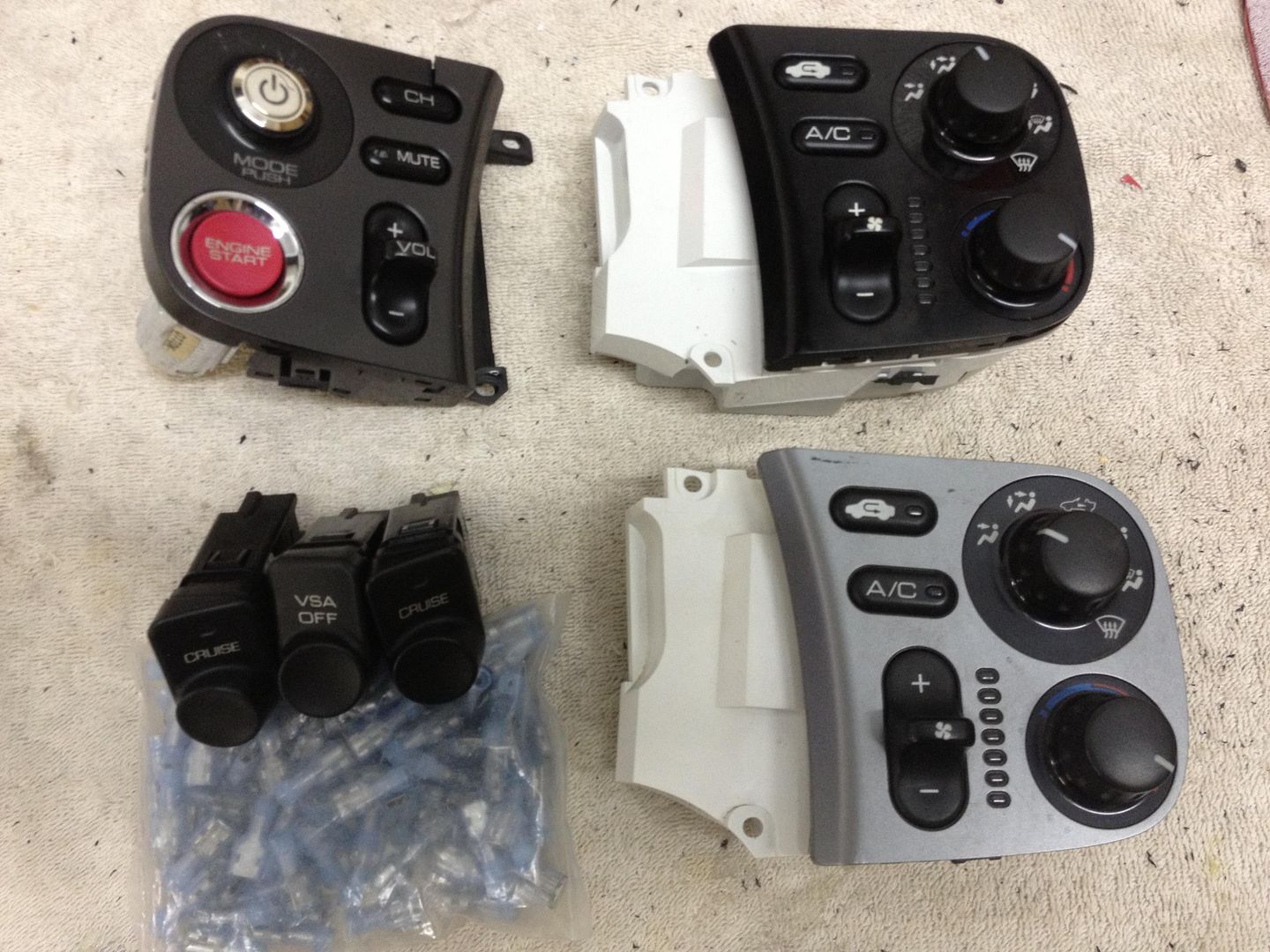 08-15-2014, 12:58 PM
Sponsor
---