NT01 PSI recommendation
10-20-2018, 03:08 AM
NT01 PSI recommendation
---
[left][left]
How does the wear look like? What PSI os recommended for S2000? I been running ~32 hot psi.
I have had 6x sessions at VIR and 8x sessions at Carolina Motorsports Park on these.
12/10 kg ohlins ots
-3 camber all around
1/16 toe-out front and 3/16 toe-in rear
3070 lbs wet with driver
255/40/17 squares on 17x19.5 wheels
Ignore the yellow markings on the tires. The markings were there beefore last rotation.
rear left below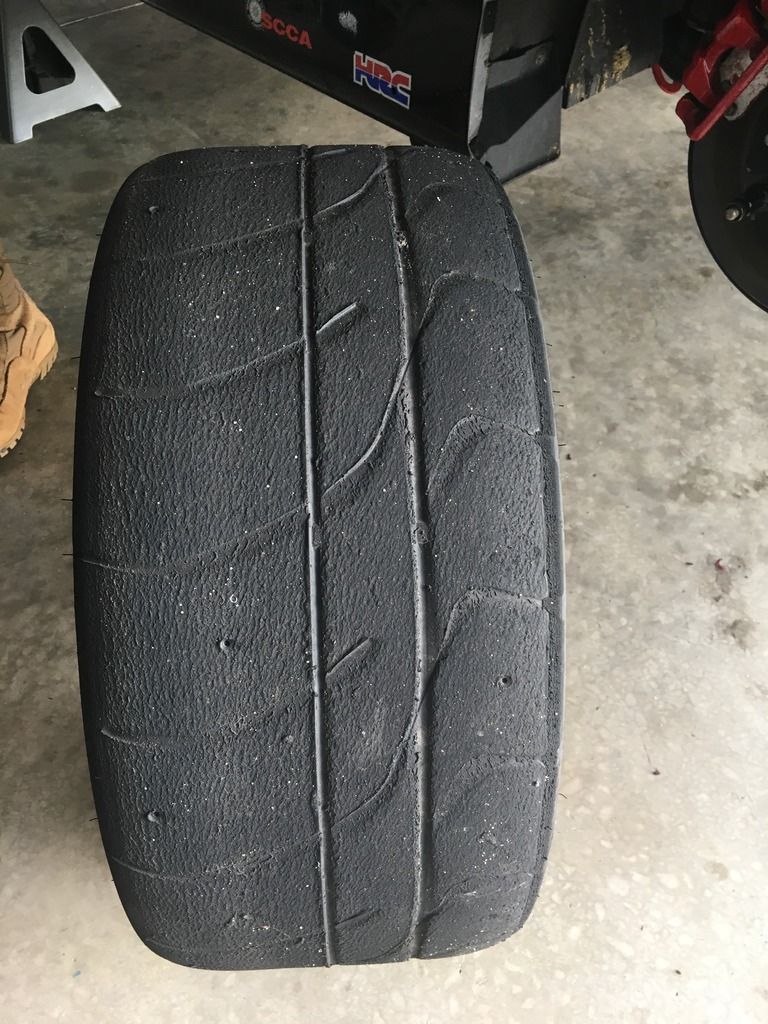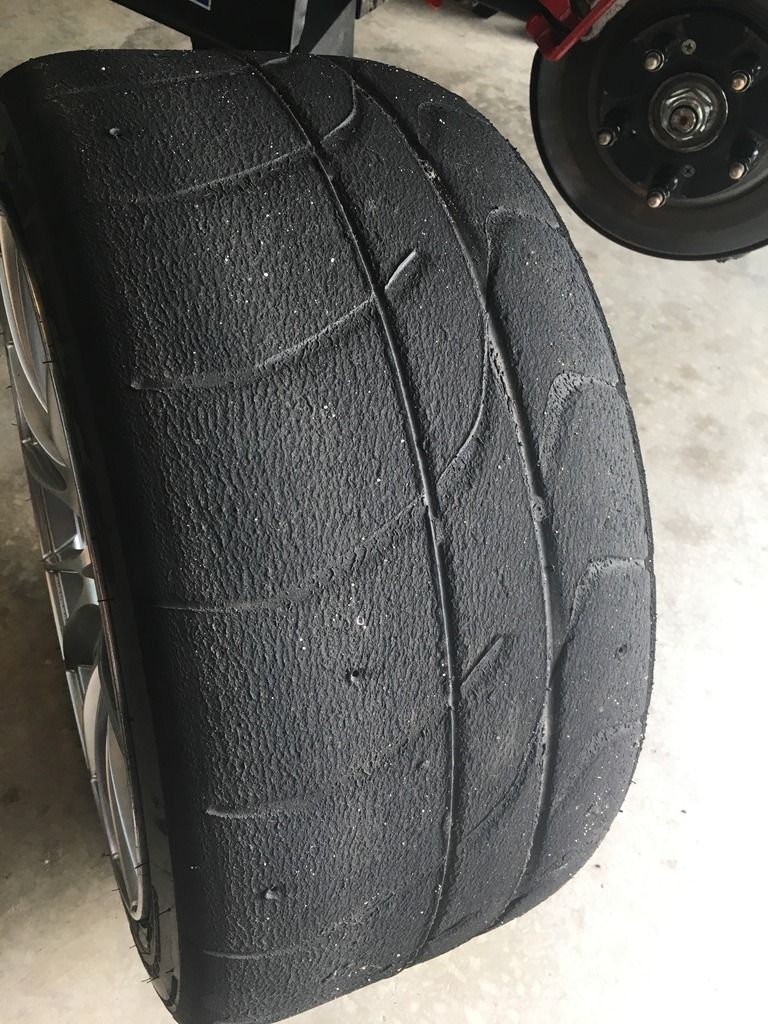 Front left below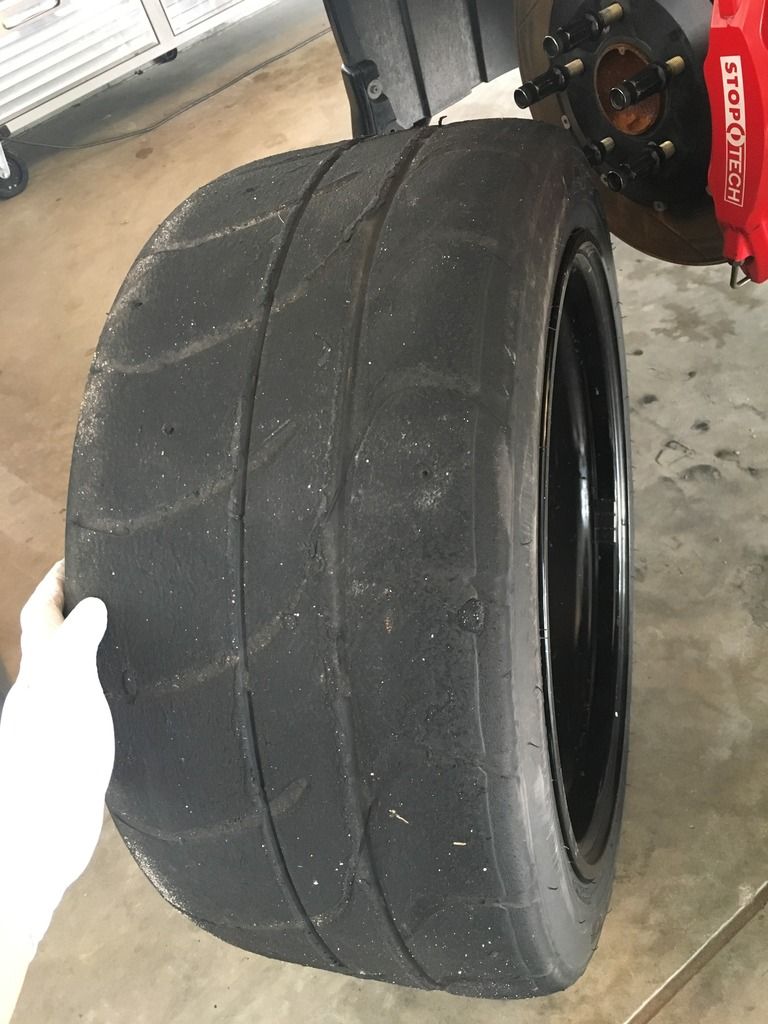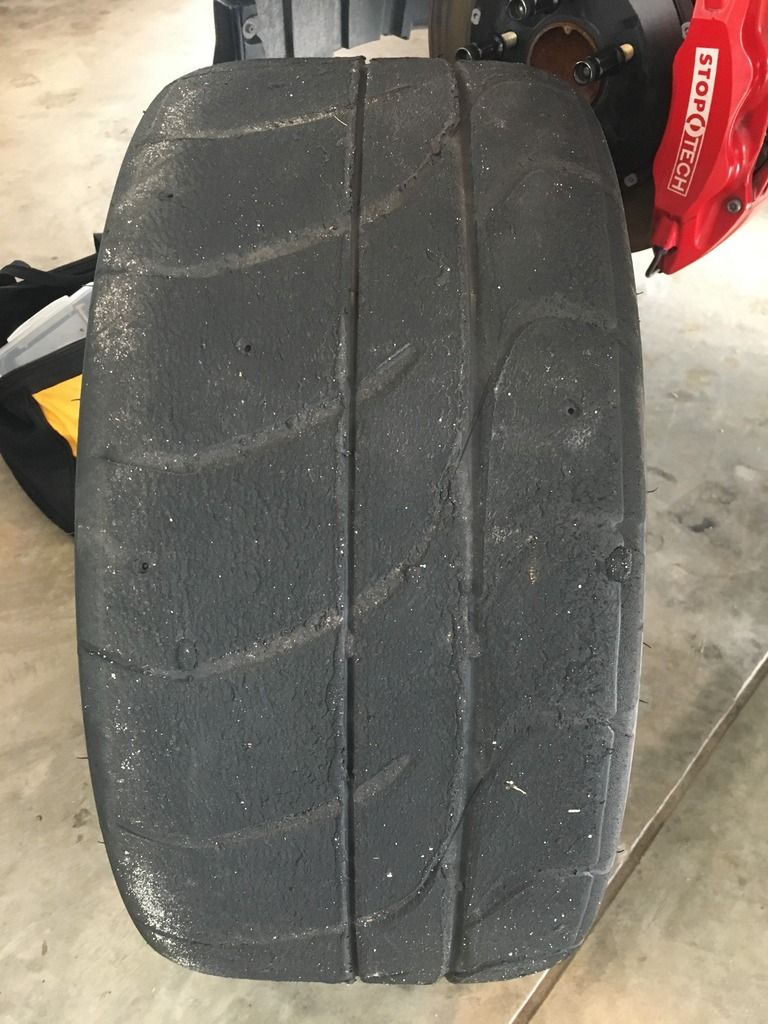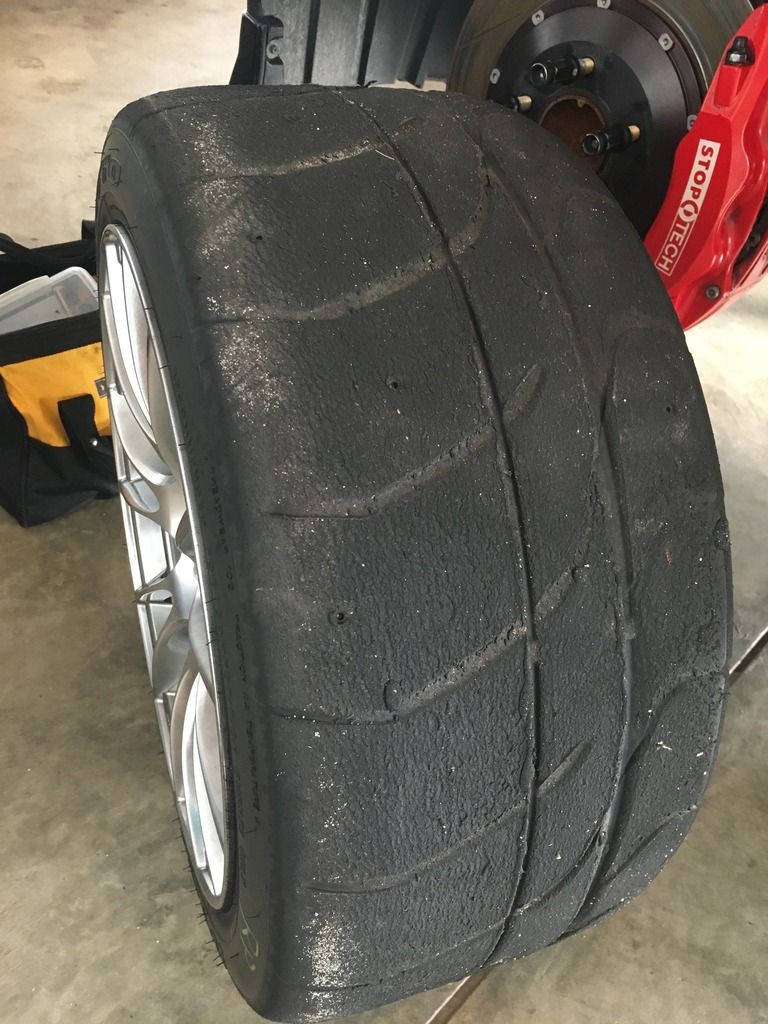 Front right below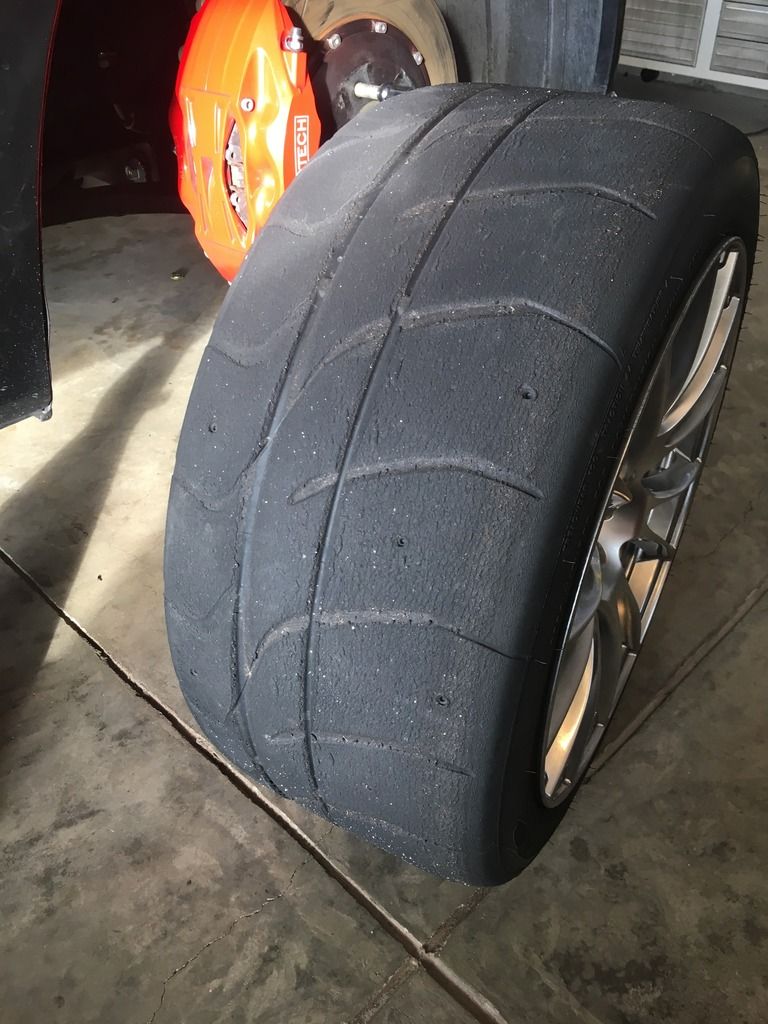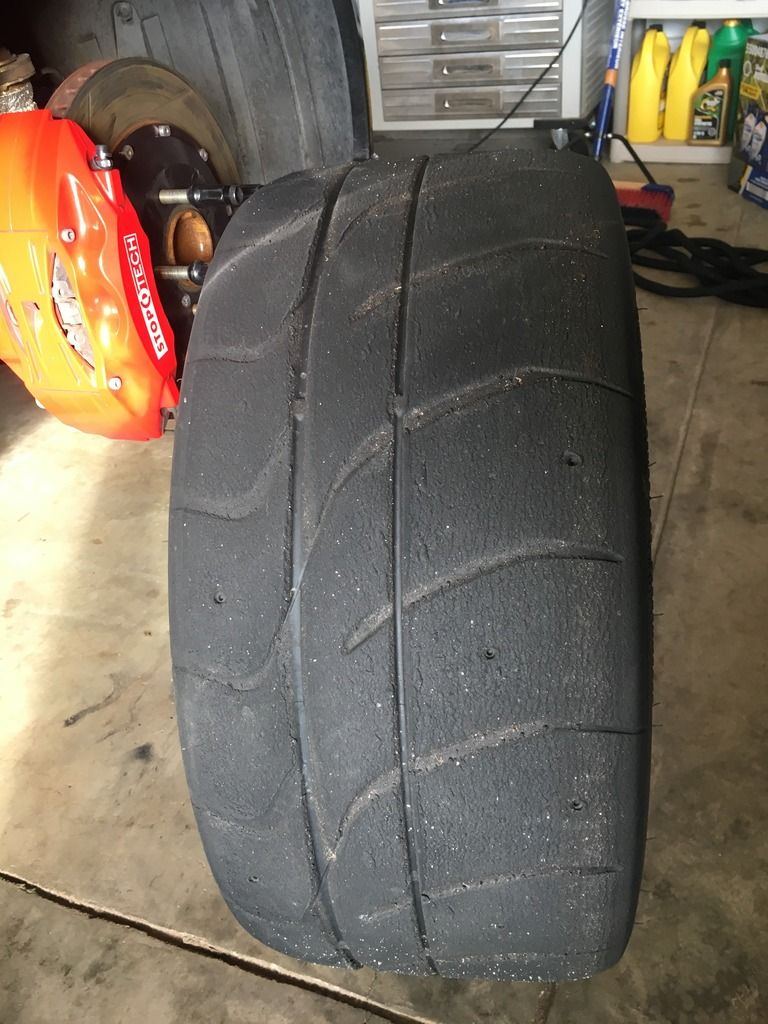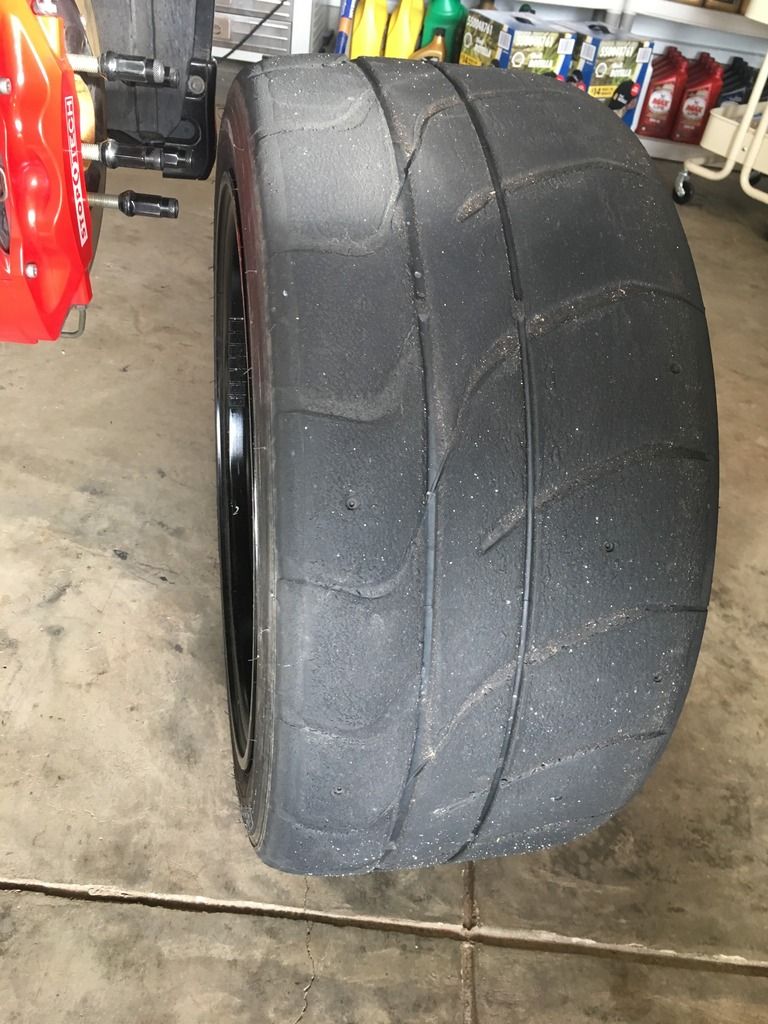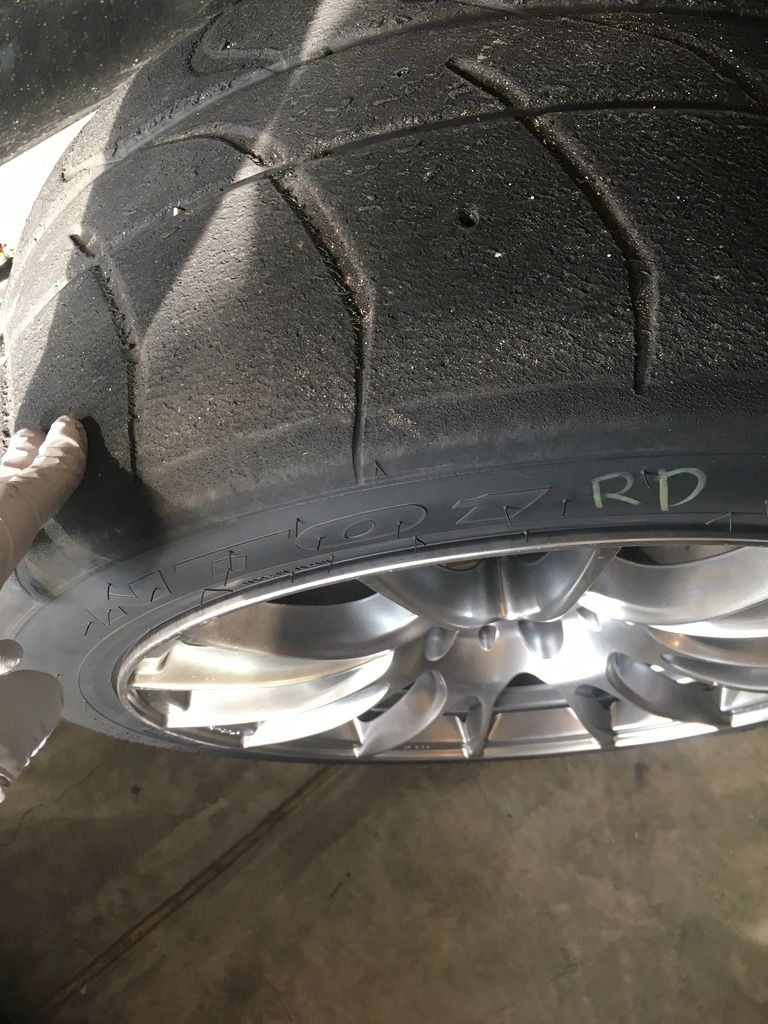 Rear right below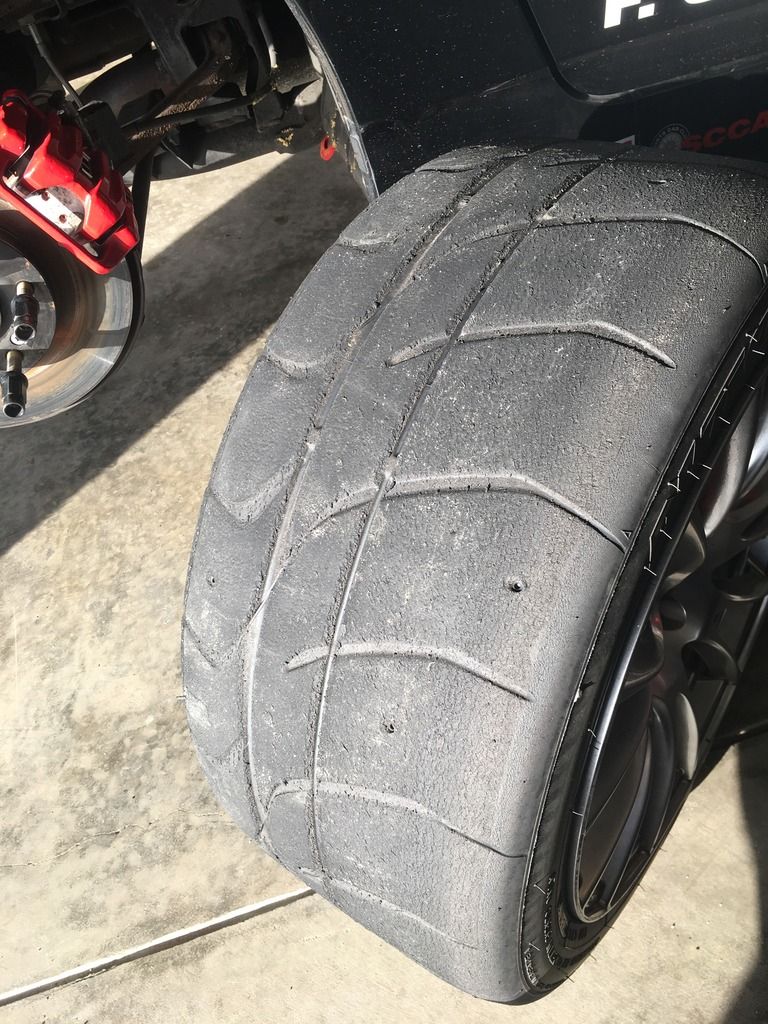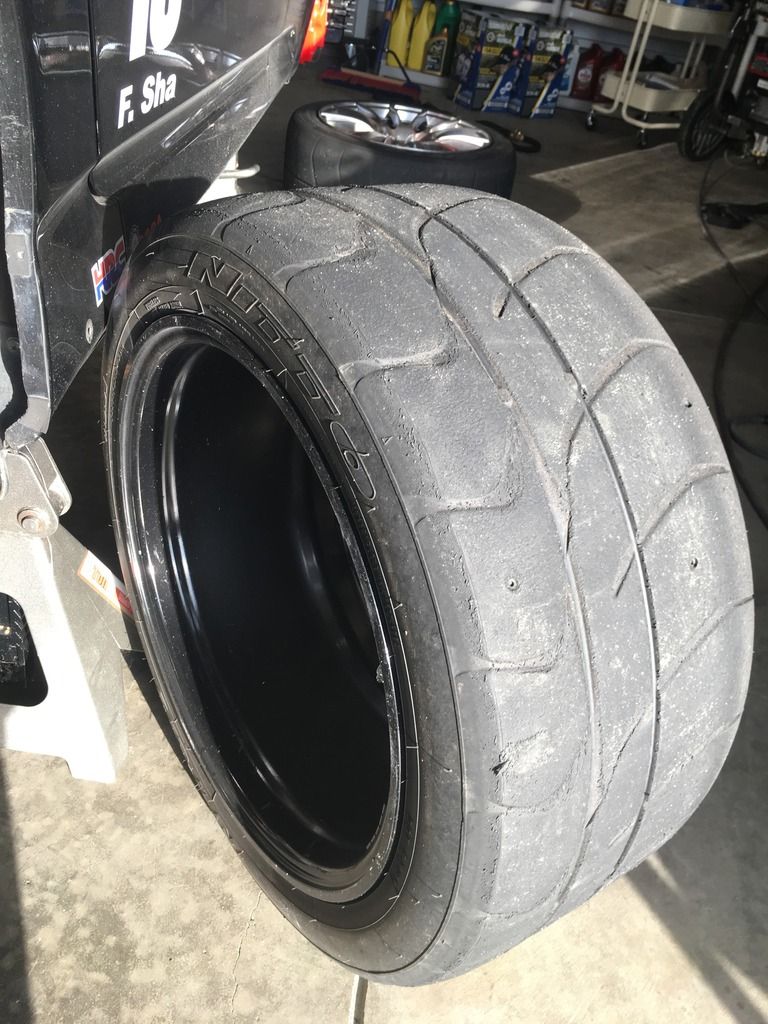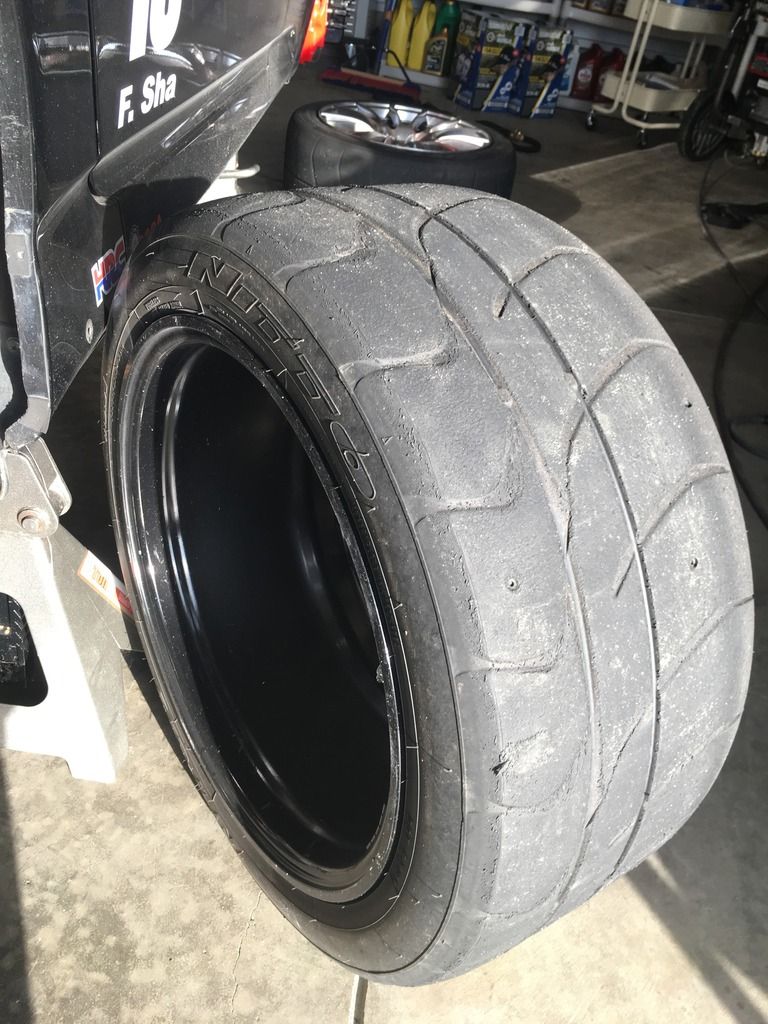 10-20-2018, 11:20 AM
Join Date: Jun 2008
Posts: 1,450
Likes: 0
---
I was running very close to the same setup. Same spring rates on KWs, stiffer front bar, no rear bar, AP2. 0 toe in the front, 1/16" total in the rear. Camber was ~ -2.8 all around. To me, it looks like you're getting a smidge more inside tire wear on the fronts. 0 toe would reduce that. On the rears, it looks like a bit more of tire wear on both edges, so maybe need a bit more tire pressure to get more wear in the middle of the tires. But that's really just eyeballing from photos.
10-20-2018, 12:11 PM
---
I've been running 38-ish hot but I seem to be having significantly quicker wear than you show there. I predict they will last me about 8hr.
10-20-2018, 01:23 PM
10-21-2018, 08:25 AM
---
Rears look fine. Fronts are taking too much inside wear. I suspect its your toe setting since that 1/16 out becomes 1/8 when rolling with deflection. I usually run 0 to 1/32 in front toe in with poly bushings (less deflection).

I run them at 34 hot.
10-22-2018, 01:49 PM
---
11-04-2018, 01:21 PM
---
I tried out 34psi hot yesterday, they seemed to work really well, but these things melt like butter.