Car worth fixing? Rear end damage.
04-18-2017, 09:56 PM
Join Date: Sep 2014
Posts: 8
Likes: 0
Received 0 Likes on 0 Posts
Car worth fixing? Rear end damage.
---
Hey Guys,
I just wanted to get some input from you guys on whether or not I should try and fix my car or part it out. I recently got into an accident, (Rear end collision) and insurance just declared it a total loss. I'm debating whether or not to try and fix it or part the whole car out. I inspected the car and it looks like I will need a driver side quarter panel, complete rear end section where the trunk goes, and possibly a passenger side quarter panel as well. The rear section where the trunk latch is pushed in about an inch or so. The car drives fine and I inspected the frame and it looks like it barely missed it. Only the sheet metal is damaged. The car has high mileage but runs like a champ. Any input would be appreciated.
Hope to hear from you guys soon. Thanks.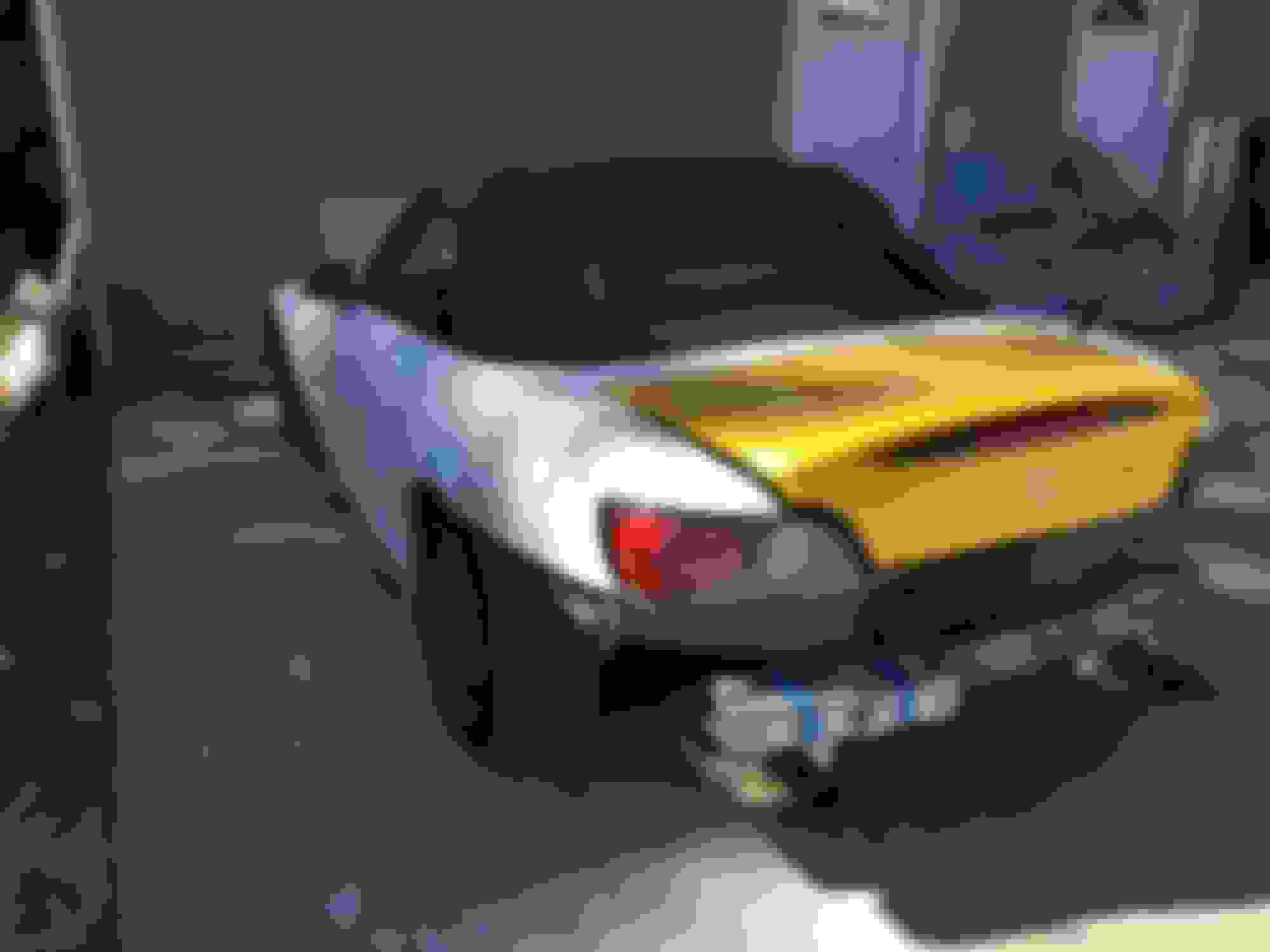 04-18-2017, 10:20 PM
---
Probably worth more in parts as it sits rather than if you fixed it. Parting out is a headache tho, I would only fix it if you'll end up keeping it forever. It'll be salvage but if your sure there no frame damage then it'll be just as safe when you repair it. But thats gonna take a lot of money and time.

I would just use that insurance money and buy a new 2017 impreza lol. s2000's seem to be losing their value substantially.
04-18-2017, 10:50 PM
Join Date: Sep 2014
Posts: 8
Likes: 0
Received 0 Likes on 0 Posts
---
Thanks for the feedback guys!
I was thinking about just fixing it so the trunk closes at the very least so I can try and enjoy the car still...
---
Last edited by ap1_cali; 04-18-2017 at

10:52 PM

.
04-19-2017, 04:37 AM
Join Date: Feb 2013
Location: West Chester, PA
Posts: 324
Likes: 0
---
Technically, anything that needs to be cut out to be replaced is part of the "frame". You need three frame panels replaced. I would punt. Doing it right is difficult. Most shops can't even get rear quarters aligned and seam sealed correctly.
04-19-2017, 03:40 PM
Join Date: Dec 2009
Posts: 243
Likes: 0
---
Financially, it probably doesn't make sense to fix. However, I have a best friend who used to own a body shop. He could have fixed it on the cheap and made it look fantastic. I was rear-ended in my first one and the back was smashed in pretty good like yours. I didn't have quarter panel damage, but they were able to beat the rear panel back into shape. New bumper cover, exhaust, slight repair to trunk lid, and they got all the little dings out of the rest of the car and painted the whole thing. Insurance paid for just a repair on the rear and I paid a little extra for an aftermarket exhaust, but he didn't charge me a deductible.

Point is, it depends on your situation. Depends on who's doing the work and costs, etc. I know with Alabama, you'd have to get a salvage title, have it rebuilt by a licensed rebuilder (my friend was), and have it reinspected by the state before it would be street legal again. You could also haggle with them on the value. See if you can get it above the total loss threshold and then sign a release to accept an amount and no more to keep from totalling it. Then do the work yourself, make it look half-way decent, put the extra money in parts and romp on it. Either way it's sad to see another one take a lick like that..
04-19-2017, 06:43 PM
Join Date: Sep 2014
Posts: 8
Likes: 0
Received 0 Likes on 0 Posts
---
I believe it is the same process here in California. I would have to get a brake and rear lamp inspection from a shop that is certificated. I know a few friends that own body shops and one quoted me 3k to repair the whole thing with paint. The car has 240K miles but the compression on the motor is 240 all cross and its running really health.

Thanks for all the feedback guys.
04-20-2017, 12:31 AM
---
Replacing quarter panels are pretty straight forward and many shops do it with great results. On the s2k theres about 4 spot welds on the quarter panel that you need to break and aligning a new one is pretty simple. I believe for an s2000, a new quarter is roughly 1200 with paint which isnt bad at all.
But 3k for that amount of damage is REALLY good. I got rear ended and ended up getting roughly 5k from insurance lol and it looks no where near yours. Just bent the trunk hangers, pushed a tail light in slightly, and put a good dent in the rear bumper lol. If you can get it done for 3k you should pocket some cash even if you buy it back, get it fixed and have a new paint job lol.