Group Buy: Aem Series 2
07-08-2016, 11:09 AM
Sponsor
Group Buy: Aem Series 2
---
[COLOR=&amp]Group Buy Aem Series 2
Please MESSAGE us for pricing, too low to post. [/COLOR]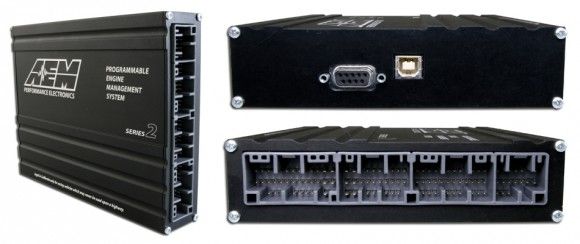 1. Plugs directly into the factory harness. No rewiring necessary
2. Uses all the factory sensors
3. Includes start up calibrations
4. System is fully enabled and unlocked - Never pay for upgrades!
5.Context sensitive help eases tuning process
6. Maps can be password protected by the tuner to prevent unauthorized usage or sharing
7.Runs on Windows-compatible software
8.Tune using new USB communication port or serial port
9.Works with all AEM gauges
[SIZE="4"]
Payment Information
[/SIZE]
[attachment=96723:PAYMENT.gif]
Credit Card
Please call the shop (909)766-0774 for any credit card transaction.
Paypal
Paypal Address –
[email protected]
Memo - #1 What you want to order #2 Telephone Number #3 Mention You're an S2ki Member
We will only take confirmed paypal accounts with verified shipping addresses
9.0% California tax applies if you are in California.
Contact Information
Rockstar Garage - (909)766-0774 -
[email protected]
http://www.rockstargarage.net/
__________________
PM us for any questions or send us an email at
[email protected]
RSG///AMUSE HARDTOP-
RACE HARDWARE-
RSG///MUGEN HARDTOP-
RSG///TOW HOOKS-
HJC Helmets-
ROCKSTAR BARS-
OEM PARTOUT
Follow us on facebook
Visit |
www.rockstargarage.net
instagram | rockstargarage_s2k
PH: 909.766.0RSG(0774)

---
Last edited by rockstar garage; 02-20-2017 at

10:04 AM

.
09-20-2016, 09:23 AM
Sponsor
---
__________________
PM us for any questions or send us an email at
[email protected]
RSG///AMUSE HARDTOP-
RACE HARDWARE-
RSG///MUGEN HARDTOP-
RSG///TOW HOOKS-
HJC Helmets-
ROCKSTAR BARS-
OEM PARTOUT
Follow us on facebook
Visit |
www.rockstargarage.net
instagram | rockstargarage_s2k
PH: 909.766.0RSG(0774)