Mishimoto S2000 oil cooler kit ready to ship!
08-28-2013, 04:13 PM
Sponsor
Mishimoto S2000 oil cooler kit ready to ship!
---
Mishimoto has released their all-new, direct-fit oil cooler kit engineered and designed specifically for the AP1 and AP2 Honda S2000.
This kit utilizes a large 19-row oil cooler mounted in the front grill for optimum airflow and cooling capability. It includes pre-assembled stainless steel lines and S2000 specific mounting brackets for a painless and clean installation.
The Mishimoto oil cooler kit increases overall oil capacity by 0.6 qt and significantly reduces temperatures while maintaining minimal pressure drop.
This kit is available with a thermostatic sandwich plate for additional oil-temperature control (extra cost), and your choice of a stealth black or silver cooler. As with all Mishimoto products, this kit includes the Mishimoto lifetime warranty.
These retail for $606 and $682.50 for the thermostatic model.
Sale price is $442 shipped within the US for regular kit and $497.20 for the thermostatic kit. PM us for s2ki only price!!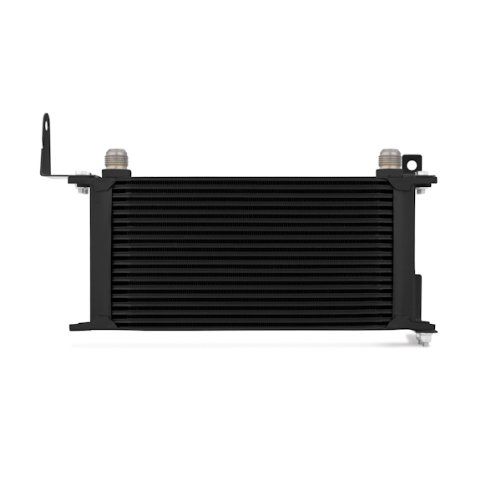 11-22-2013, 08:35 AM
Registered User
Join Date: May 2008
Location: Austin, TX
Posts: 634
Likes: 0
Received 0 Likes on 0 Posts
12-23-2013, 04:07 PM
Sponsor
---
About the thermostatic version:

This Mishimoto Thermostatic Oil Sandwich Plate is a lightweight, high-flow sandwich plate built from 6061 Aluminum. The built-in thermostat prevents oil flow to the cooler until the engine oil reaches activating temperature, allowing for both a faster warmup at startup and extra oil system protection in cold climates. The included 185 degree Fahrenheit thermostat can be changed with a 160 or 200 degree unit, adding unparalleled control over your desired engine oil operating temperature.