OEM Fitment/Quality s2000 Carbon Fiber, Flat Bottom Steering Wheels in Suede, Leather, Special Colors, one-offs!
04-14-2014, 10:01 AM
Join Date: Jul 2004
Location: near Seattle
Posts: 1,407
Likes: 0
---
Originally Posted by
EuroBoutique
We just installed a wheel for a local s2000 owner this past weekend. His car is a 2008 black with the 2-tone interior. His initial response was that the car feels much nicer and turning feels sharper with the thicker wheel! We just love how it looks in the car, so meaty and the red stripe is clearly visible from outside!
We had a GTR RS owner in the shop and he said it looked / felt like his wheel in the Porsche
P.S. This wheel is our full suede wheel option with the red stitching, 10mm stripe on top, and thicker grip all around. You can imagine how this meaty wheel will fit around your hands. A nice upgrade for something you have to touch every day!
BEFORE, side by side on the bench:
AFTER: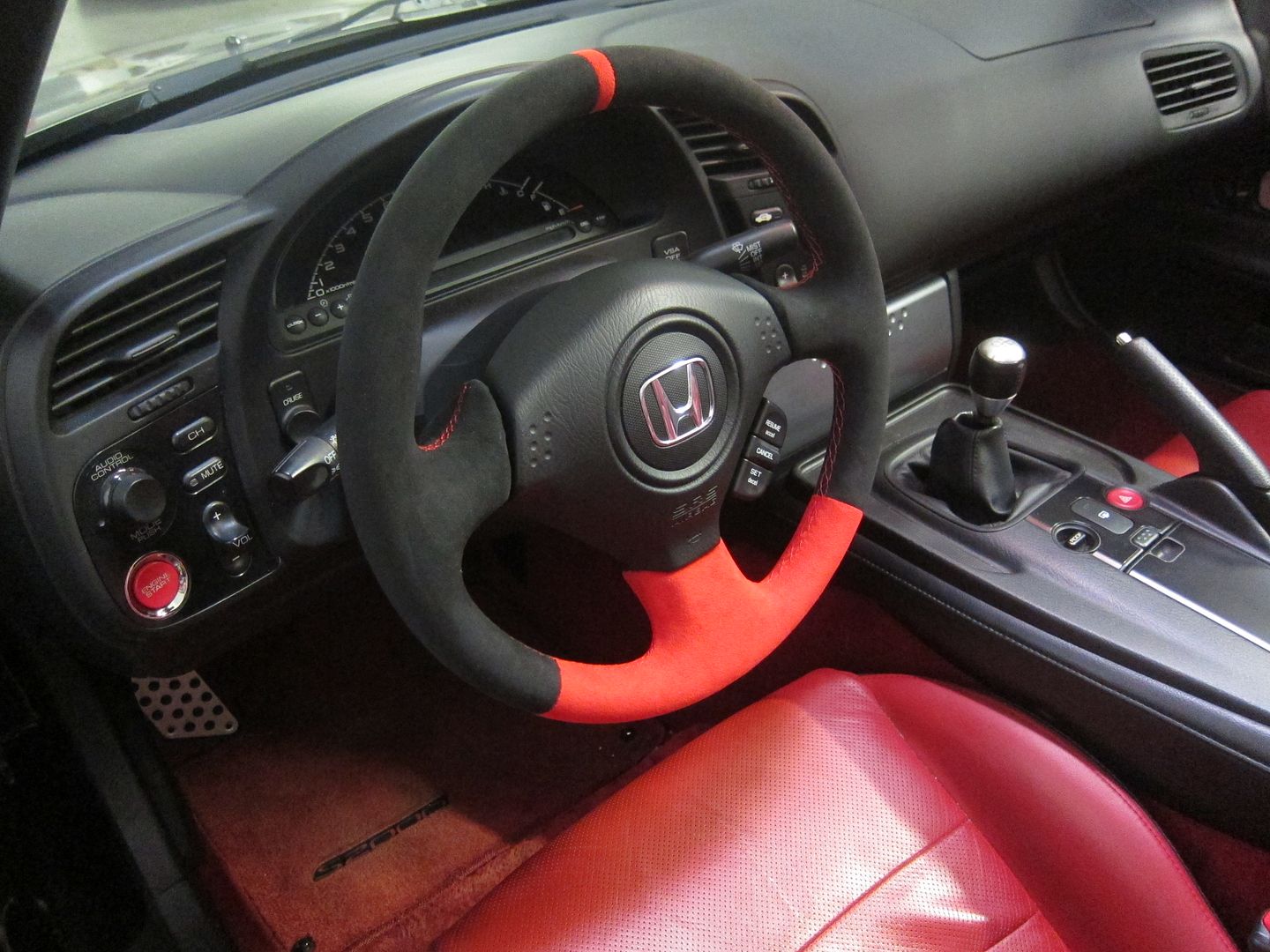 Can you duplicate the original leather material with the thickness increased? I have an 05 Suzuka Blue with blue interior so if I have a stitching color option it would be black or blue to match the seat color.
I like the thickness increased as shown in the pictures.
04-24-2014, 10:54 PM
Sponsor
---
We have a few wheels in stock ready to ship, all PM's replied!
05-02-2014, 06:04 AM
Sponsor
---
05-13-2014, 08:31 AM
Sponsor
---
05-19-2014, 08:07 AM
Sponsor
---
05-30-2014, 08:19 AM
Sponsor
---
We have a couple of wheels in stock and about 10 more in the most popular options/colors incoming so please PM us with any questions!
06-02-2014, 07:36 AM
Sponsor
---
PM's replied, we have a few wheels in certain color combos in stock!

thanks