Rear Arch Repair - Daytona Autos
12-19-2017, 11:18 AM
---
Love reading posts like this. I know it must of taken ages to do this work and then put the post together so thanks for putting it online! I miss this sort of content on this forum.
12-19-2017, 10:11 PM
---
12-19-2017, 10:21 PM
---
Ray sent me a few updates of the repair. He's clearly been very busy as there has been a lot of welding and preparation.
In the photographs below you can see where the bonding agent has been applied. This is to create a good seal between the skins, of which Ray has replicated the OEM placements for the sealant.
As the sealant is semi-cured, the panel is put into its final position and secured in place. In the picture below you can see the finished welding of the main section. As a result of the joggle minimal filler is required, probably no more than would be applied in a typical re-spray anyway.
All the spot welds are replaced and dressed.
This is the first stage of filler and is ready for flatting back. Additional applications of filler may be required to perfect the finish. As always with filler, there can be some low and high spots that need addressing.
Hopefully will be back soon with updates on progress.
12-20-2017, 05:40 AM
---
I don't actually do this type of work at my place this is a one off, i have no spaying facility's so will only be giving it a light coat just to protect it till Mike decides on ether taking it for a respray or wrapping it,
Mike posted up the thread so those that are intending to have this type of work done in the future know what and how much work is involved and when they get that scary quote they will understand why
12-22-2017, 10:59 PM
Join Date: Jun 2009
Location: Herts some place
Posts: 12,454
---
A couple of hundred £5 notes lol
02-14-2018, 04:19 AM
---
Apologies for the massive delay in updating the thread, its been a busy few weeks.
Just a few snaps to show the finished job.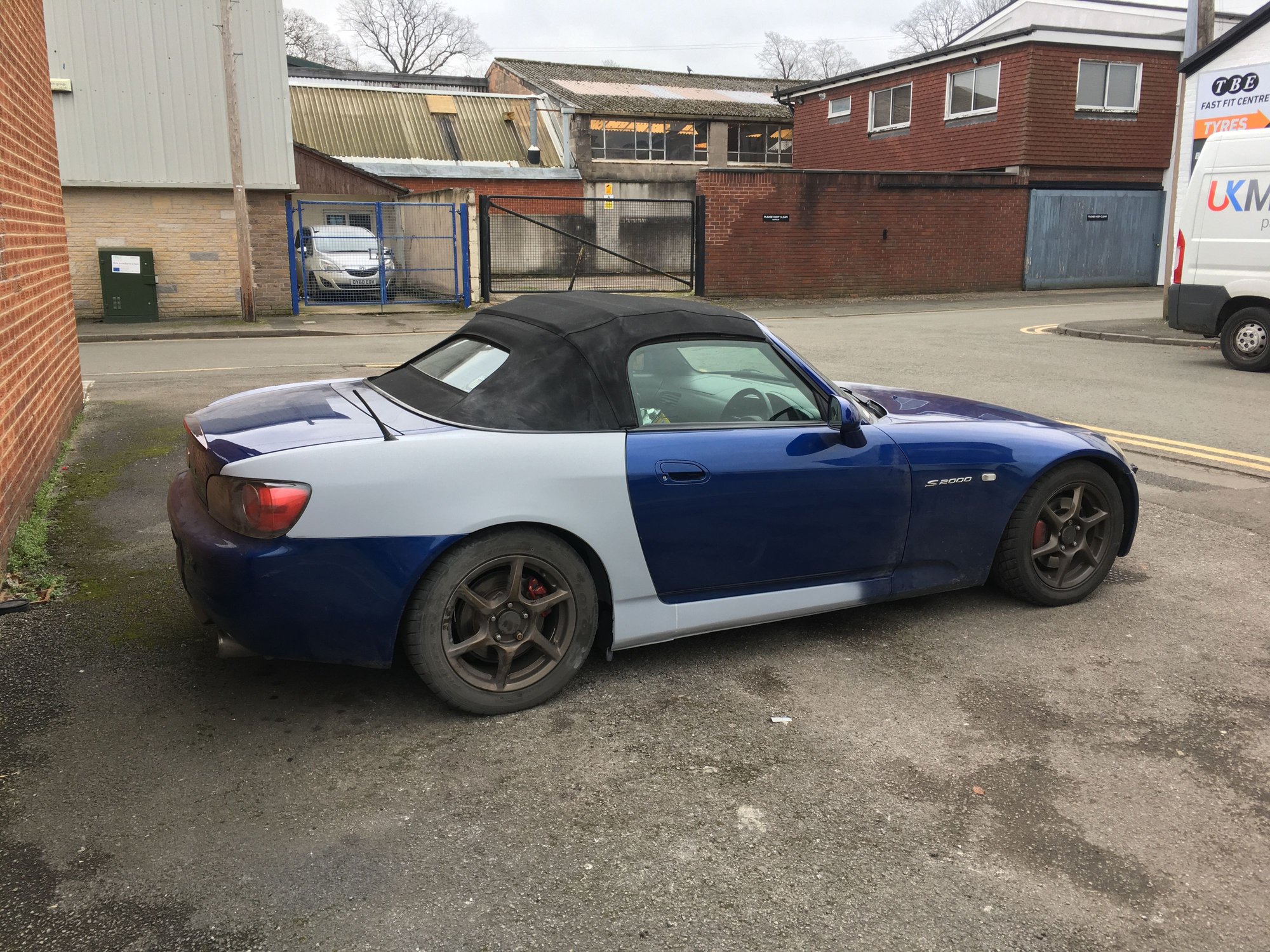 Absolutely chuffed with the result. Its been left in primer for the last month or so, as I'm waiting for some warmer days to wrap it. Just deciding on a bit of livery to blend into everything without a massive re-spray.
Massive massive massive thank you to Ray for all the time and hard work gone into this repair. The techniques and attention to detail is amazing to watch and learn from. Cheers dude.