Roof Mechanism Doesn't Fold Correctly, And how to fix it
04-27-2013, 03:44 AM
Roof Mechanism Doesn't Fold Correctly, And how to fix it
---
Following on from floppys dilema I discovered the same!
What you really dont want to see-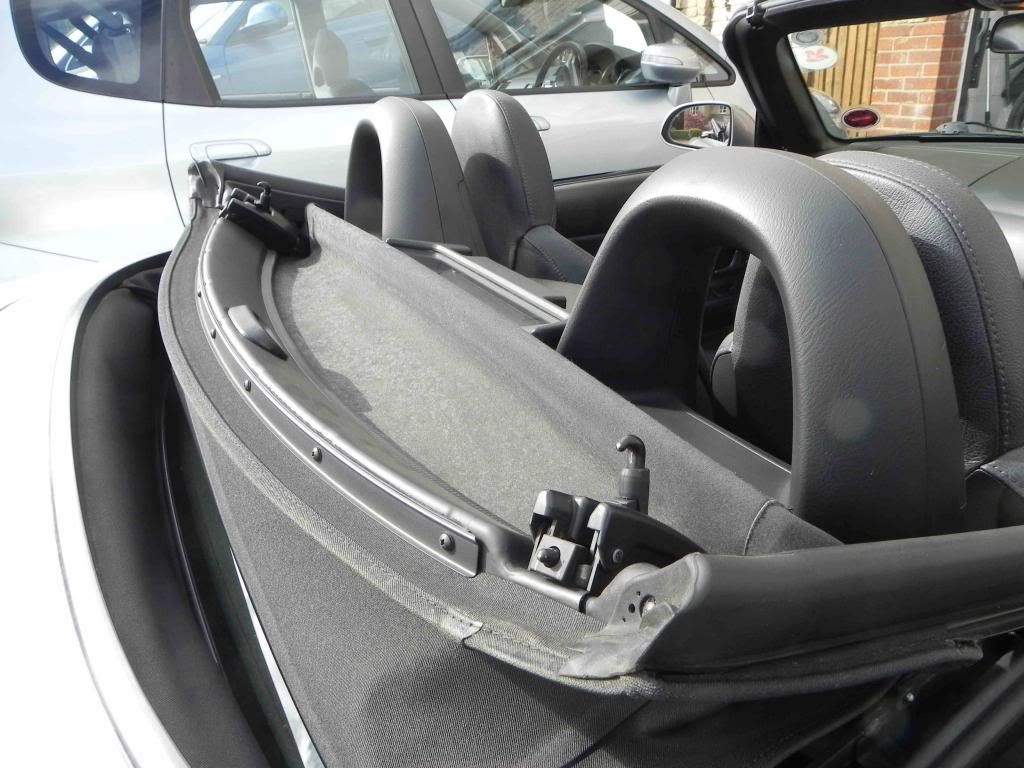 And in the mirror-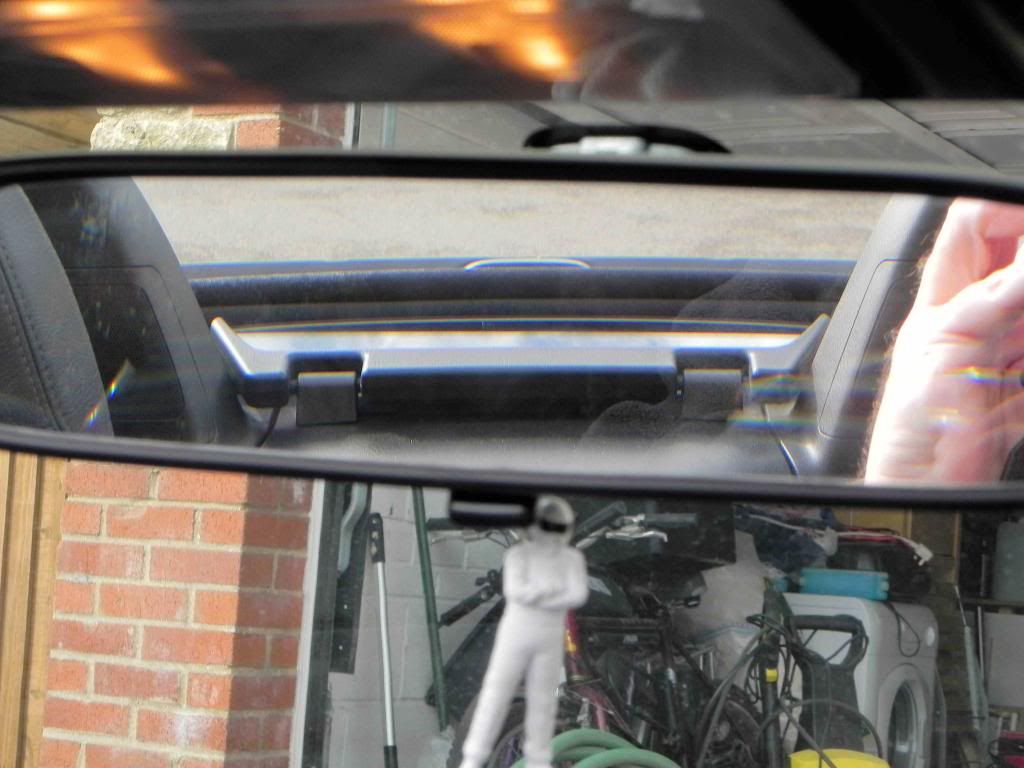 So off to the shops for some 2" black elastic and some 20swg piano wire (model shop)
This is tha amount of dead slack in the old elastic-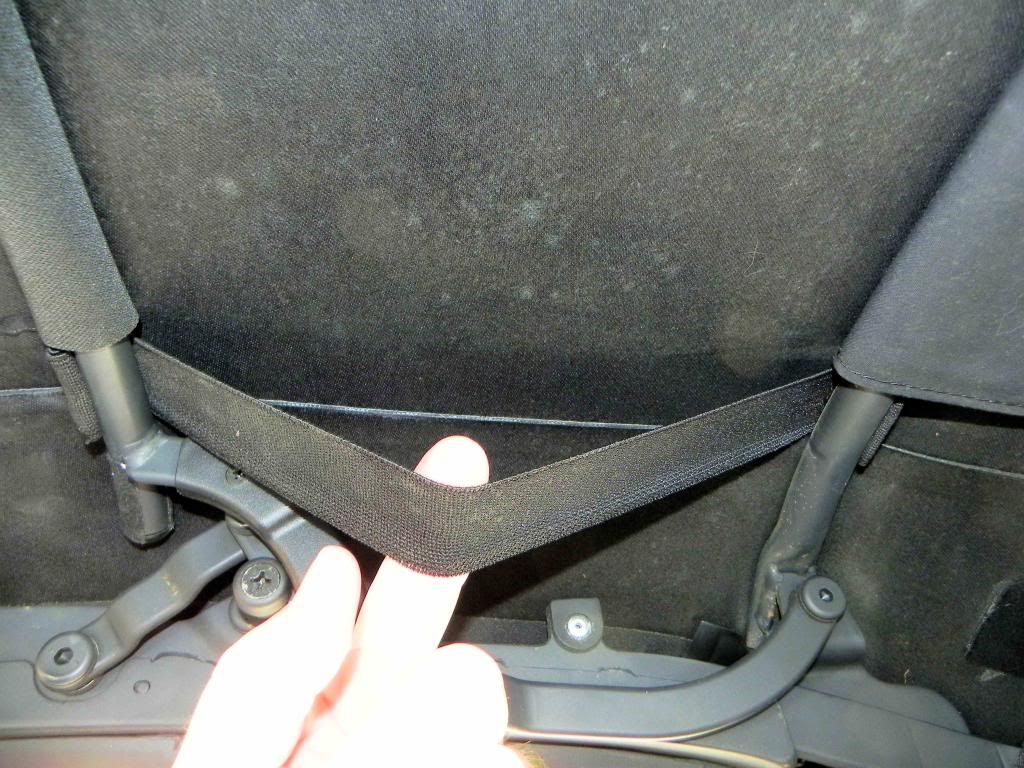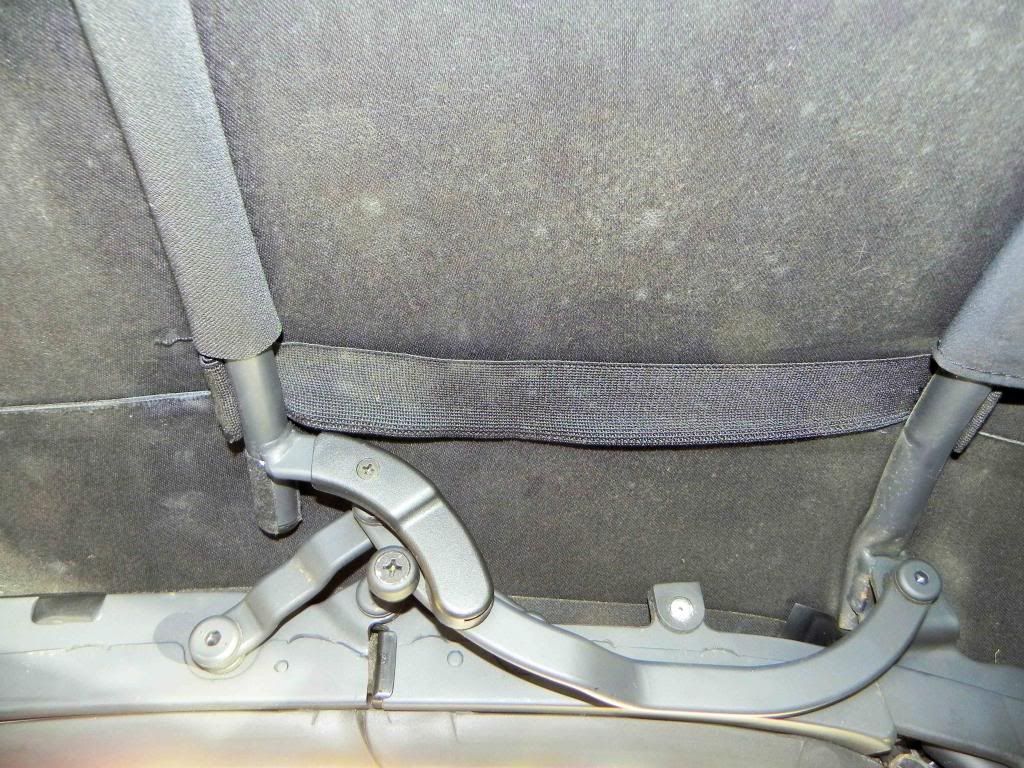 So after a few measurements-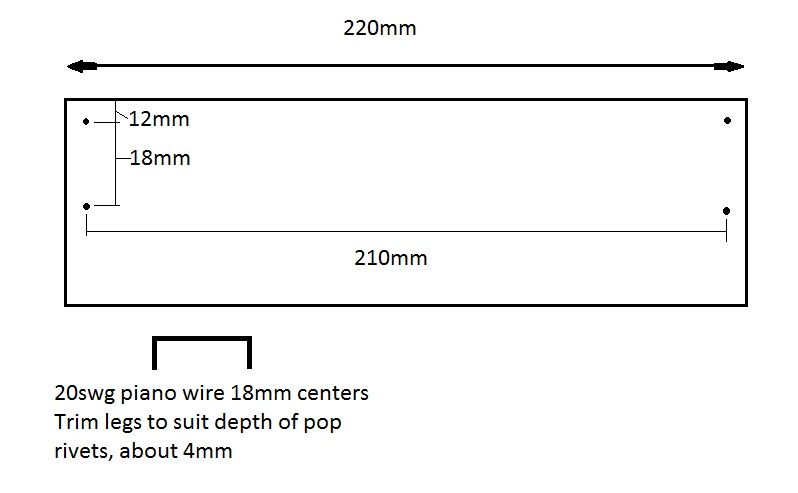 And a test for the wire having cut out the old elastic-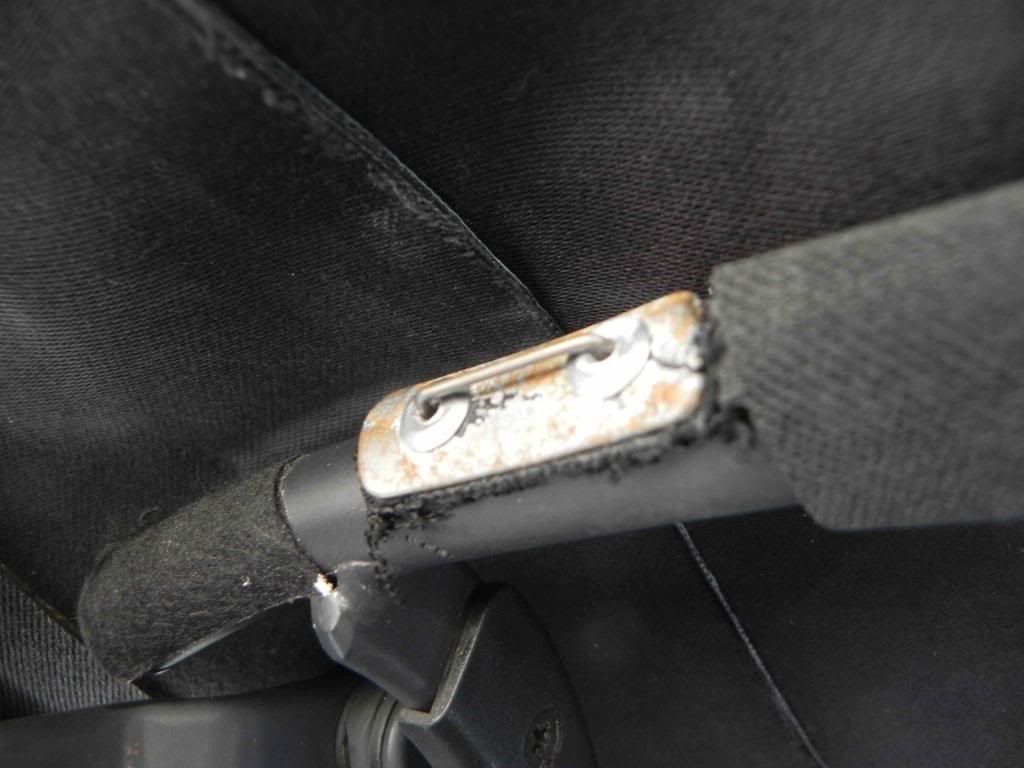 I superglued (good liquid type that smokes when you use it) the area where thw wires were to go so I could drill holes for the wire in the now stiffened material. Don't worry about the staining it won't show.Notice I've made up a left and right side as the new elastic is wider than the original.
Fit the new made up straps from the back first, moving the roof up and down to minimise tension, the pins just go into the holes in the pop rivets. The loop around the bar holds it in nice and firmly, pull the strap tight and loop the front the same way, the first one is a bugger as you are fighting against the roof, the second side was far easyier as the tension from the first strap helped.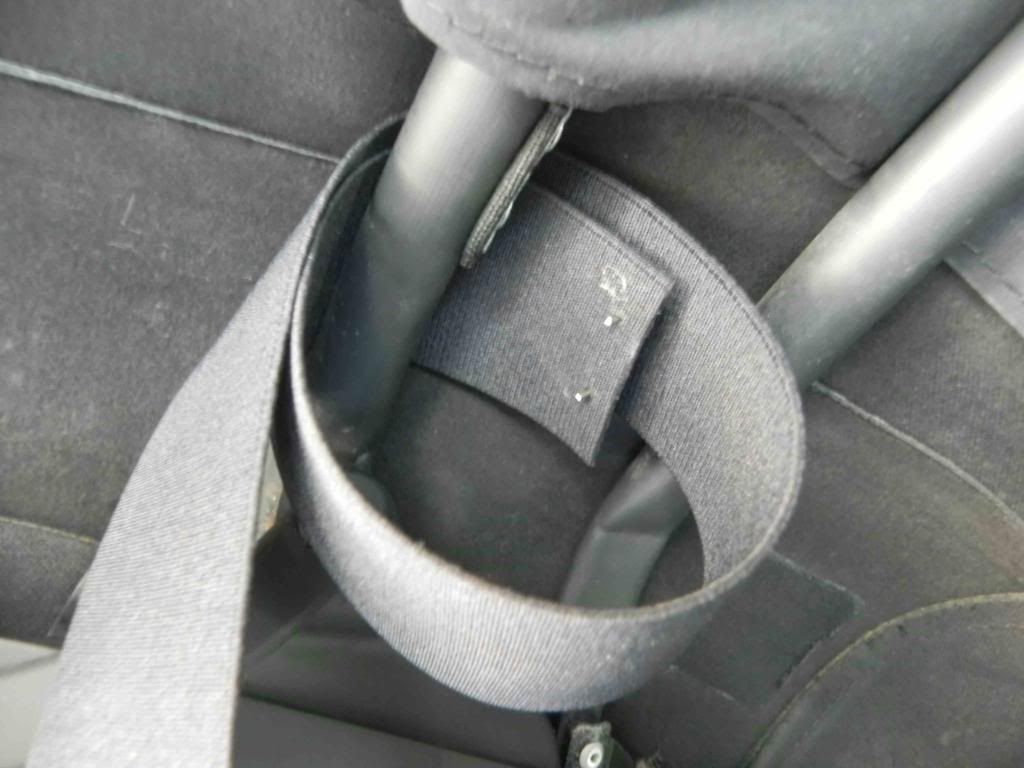 And Roberts your Mothers Brother!-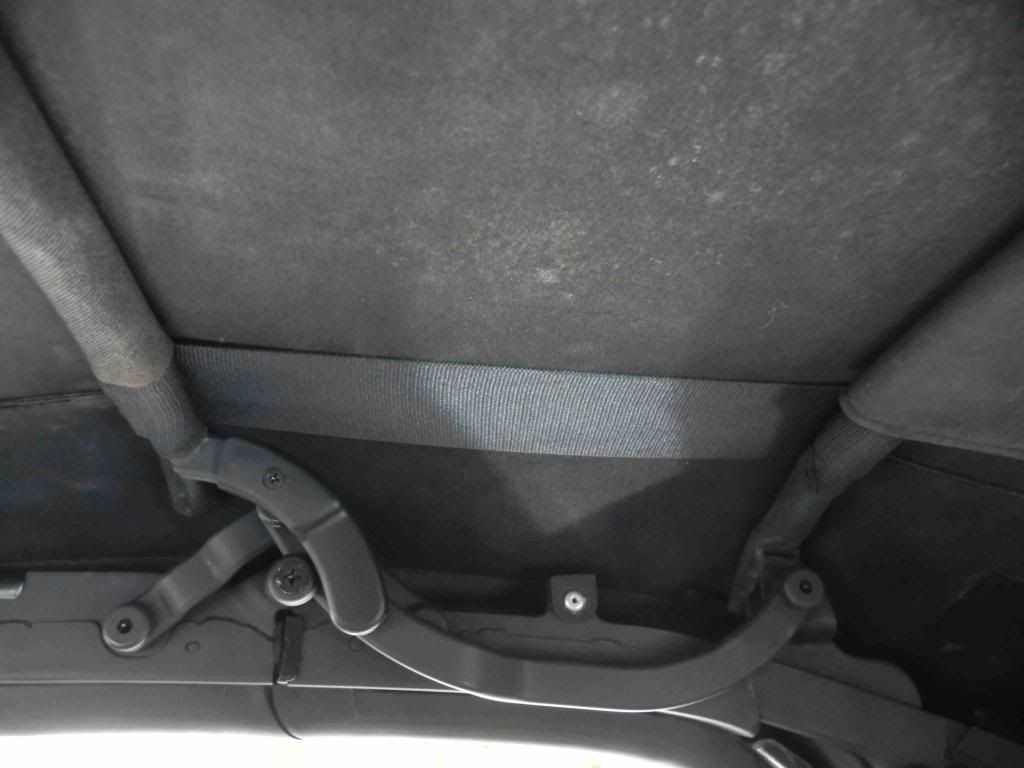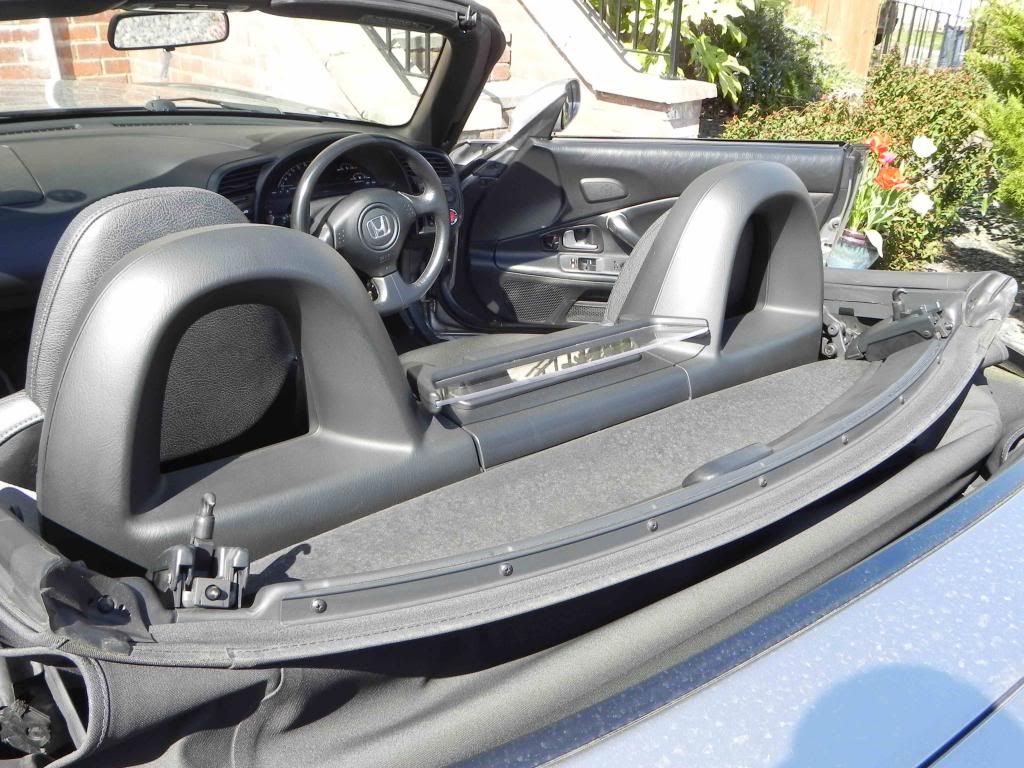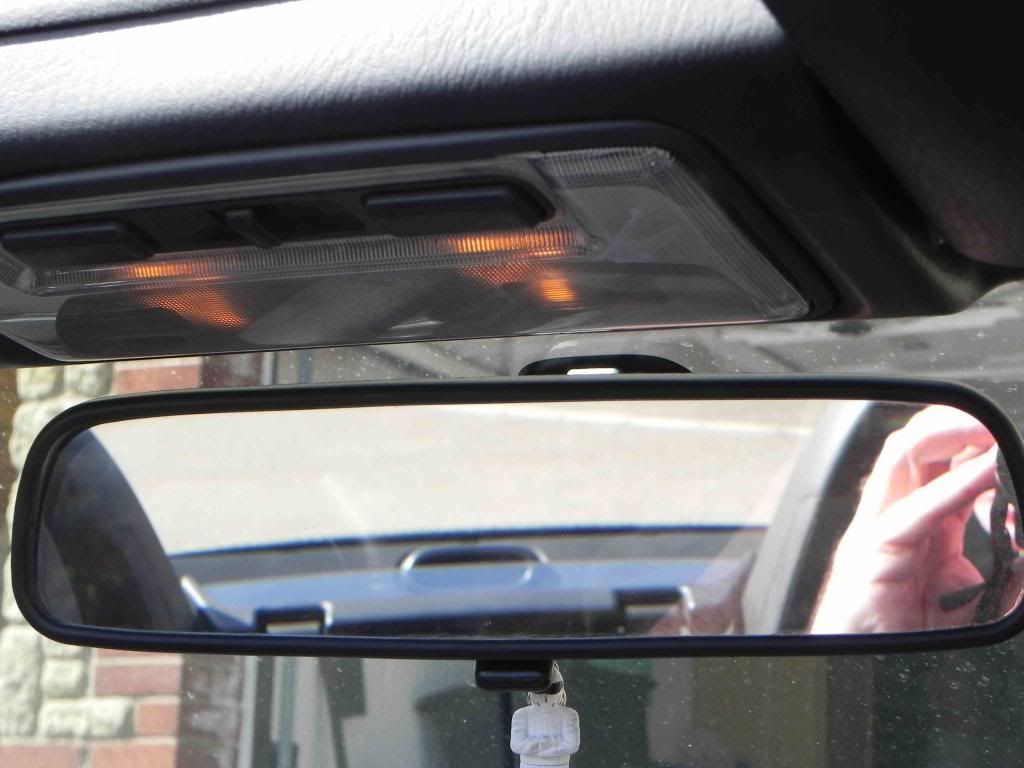 Even the Stig seems to like it!
WARNING, draging you roof up and down a dozen times without the engine running WILL flatten your battery.......................DOH!
04-27-2013, 11:05 PM
04-29-2013, 12:35 AM
---
Having had a post removed for stating I'm NOT selling these kits, I've changed my mind and paid my $20 to become a member again. So for the benifit of fellow members I will make up sets of elastic straps, PM me if interested. I'm going to charge £10 + £1.50 P&P to cover materials, driving to get them, a little for my time and postage.