J's Racing FX 70RR
12-15-2008, 06:03 AM
Join Date: Jul 2006
Location: The Netherlands
Posts: 1,003
Likes: 0
Received 0 Likes on 0 Posts
J's Racing FX 70RR
---
Normally this exhaust doesnt need an introduction but here it is:

The actual exhaust system which has been used in the J's Racing S2000 in Super Taikyu race. 70mm piping is used for maximum exhaust flow. The entire system weighs 4,5KG which is 25KG less than stock. The "lightened weight" will benefit even more in mid-speed engine response and acceleration. reports have shown gains of 20HP

FULL TITANIUM HEADERBACK

exhaust is NOT as loud as people say so, my old invidia dual was louder at WOT!

Only 2500km used in the summer! NEW condition.

It's winter so i wont be driving the car and need some quick cash.

Car is ALOT quicker compared with OEM exhaust.

Sound is amazing and can't be compared to any other exhaust!

Newest FX model! Direct imported from AJ-racing!


12-15-2008, 02:02 PM
Registered User
Join Date: Sep 2005
Location: Turkey / Istanbul
Posts: 1,797
Likes: 0
Received 0 Likes on 0 Posts
---
wow very nice piece
Please post a video of it before you sell it
12-16-2008, 12:37 AM
Join Date: Jul 2006
Location: The Netherlands
Posts: 1,003
Likes: 0
Received 0 Likes on 0 Posts
---
I can get a quote from the shipping company if you give me your full adress..
The exhaust is only 2500km old, i haven't tracked it yet so prepare that the piping will turn blue/purple after doing some track days..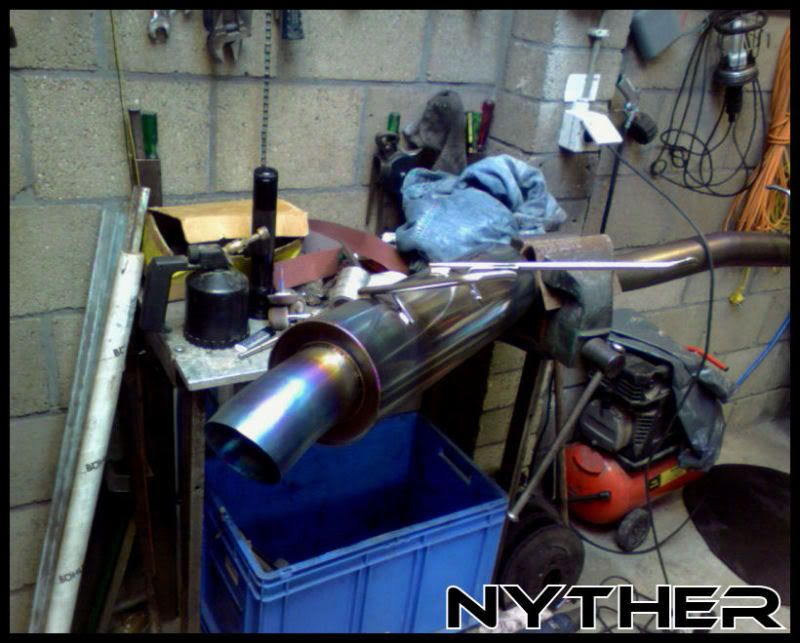 Sorry for the bad crappy low contrast cell phone pic above
Also the exhaust tip will change to a darker colour when you are planning to drive some trackday's, but's that's the beauty of titanium!
You can polish the ehaust tip and change the colour with a torch also!
Greetings, Kevin
My video:
[URL=http://s103.photobucket.com/albums/m157/Nyther713/?action=view
12-21-2008, 12:25 PM
Join Date: Jul 2006
Location: The Netherlands
Posts: 1,003
Likes: 0
Received 0 Likes on 0 Posts
---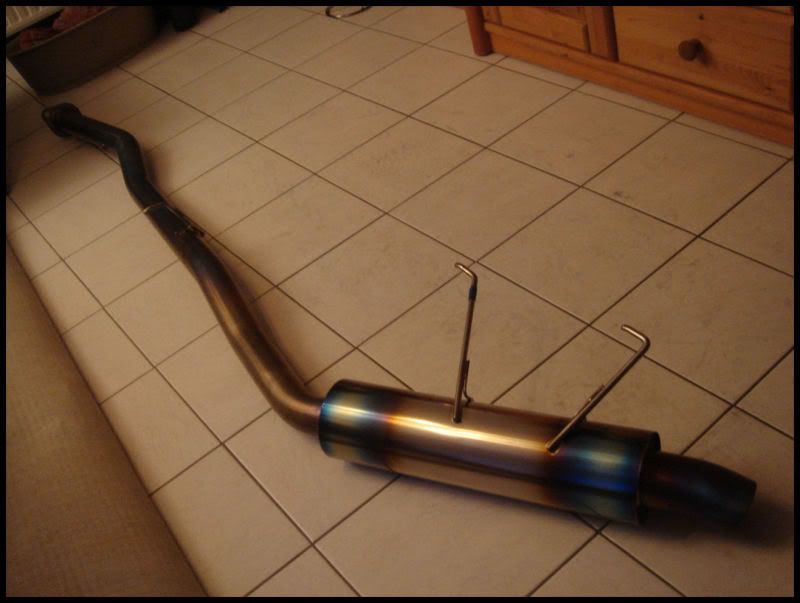 01-31-2009, 03:25 AM
Join Date: Jul 2006
Location: The Netherlands
Posts: 1,003
Likes: 0
Received 0 Likes on 0 Posts
---
01-31-2009, 09:22 AM
Registered User
Join Date: Jan 2009
Posts: 4
Likes: 0
Received 0 Likes on 0 Posts
---
is the exhaust still for sale if so email me on
[email protected]
and give me a good price and i will buy
02-11-2009, 10:26 AM
Join Date: Jul 2006
Location: The Netherlands
Posts: 1,003
Likes: 0
Received 0 Likes on 0 Posts
---
Thread
Thread Starter
Forum
Replies
Last Post
Member S2000 Classifieds and For Sale
Member S2000 Classifieds and For Sale