Spoon Rigid Collars installed and tested on stock AP2
08-02-2013, 07:34 PM
Spoon Rigid Collars installed and tested on stock AP2
---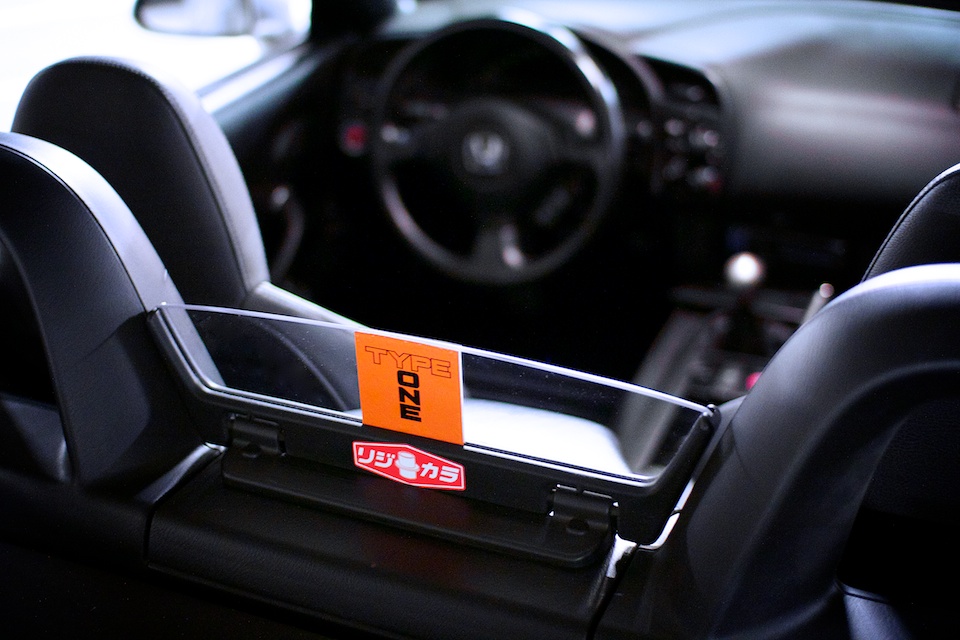 This really is an interesting and rather simple modification you can now make to almost any car, and to put it simply I am extremely impressed! The total cost of parts and install can be rather expensive if you don't do the work yourself and of course you should do an alignment afterwards as your subframes will now be in their proper position if they had shifted slightly over time. I purchased the rigid collars through my friend Anish (
RedlinedITR
) at
speed-freaks.net
because he always gets me the best price, fast shipping, and makes great recommendations. I dropped my car off at a great local shop (BlackTrax, very active in the S2ki community) who did the subframe collar install for me, and arranged for a fresh alignment at a nearby alignment shop (Auto Innovations). I had them do another fresh OE alignment with camber at F -0.5 R -1.5 and standard caster and toe so I could compare the difference in feel between the car with and without the rigid collars installed.
Here are some additional pictures of the collars and some I was given permission to use to show the rigid collars in place on a removed subframe: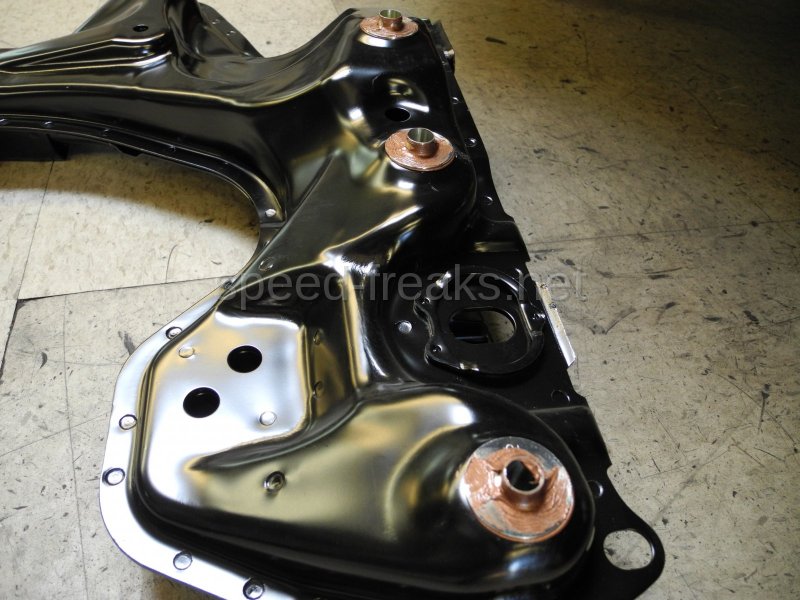 Normal driving
With the collars installed and alignment freshened up I drove home and went out of my way to drive the same route I take home from work everyday to test how the car felt on route I know very well just driving normally commuting home. It isn't a long commute and there are plenty of spots with bumps I know very well, and parts of the freeway have some pretty intense ripples. The difference was immediately apparent. The most noticeable difference when first driving the car was the lack of high frequency vibration when going over rough surfaces. The feel is still excellent but those odd vibrations that would sort of dampen the steering feel and the seat of the pants feel were now gone. Even better, the suspension now seems to be more compliant and stable over larger bumps as well, even under normal driving conditions. I would liken it to the feeling of installing additional bracing on the car, but the subframe collars effect the entire car quite noticeably rather than just one particular end. Going over train tracks (which I do every single day before entering my apartment garage) is a scenario where the different is very apparent. Again any harsh high frequency vibration is gone, and you are left with a solid feeling through the wheel and the seat of the car going over the gaps.
Spirited driving
So definitely a nice improvement in the feel under normal commuter driving, how about during more spirited driving? I went out and did my usual shakedown route through the mountains. This is a route I have taken hundreds of times in this car and I know nearly every little bump on the surface of the road. It is a route that has everything. Smooth high speed sections, high speed corners with bumps in the middle, low speed rough sections, highs speed sections into mid speed corners with rough braking zones, flat out high speed corners, and also a tabletop jump. About halfway through the run I tossed the car into a low speed hairpin, the rear end stepped out nicely, and I screamed with joy because the feedback I got from the car was incredible. It is amazing how a slight increase in feel can make the car that much more enjoyable to drive, but wow I am impressed. Also, the car seems to move much less when going over larger bumps at high speed. There is a very high speed left hander that has a large bump in the middle that I would usually need to slightly lift for. Without a partial lift, the car would get very light in the rear and even shift over slightly in the lane. Now I can take the bump flat and the car is completely stable. Not only does the car seem to be moving less over large bumps, it really seems to allow the suspension and tires to settle just that tiny bit more quickly. I was really impressed with the increased feel whenever the tires were at their limit, either under turn in, or when sliding the car around. I even made sure to do a few nice donuts around a local stop sign and even did a standing launch in the car. It is so easy to feel what the rear tires are doing now, the tire feel is no longer dampened by other vibrations in the car.
Conclusion
and summary =
Very very pleased. I wanted to add the rigid collars specifically to be able to handle certain types of roads more effectively and reduce some of the harshness in the feedback and they have done exactly that. They also act as insurance that the subframes will remain precisely in place. Not necessarily a major concern, but it seems there are plenty of instances where people's subframe bolts were loose and may have allowed for more play than desirable. This is a relatively expensive modification, with the cost of the collars themselves, the cost of the install (need the proper equipment to drop the subframes), and a fresh alignment. Money very well spent in my opinion though. Anything that increases driving feel at all is worth it in my book, and this is quite an improvement. Of course I will be testing these at the track as well (I will be at Laguna in early September) but honestly a track test isn't required to feel the difference. But increased driving feel = increased confidence in the car which usually = faster lap times.
08-05-2013, 03:50 PM
---
It is a bit pricy. I got the collars for $230. Installation at a local shop with 2.5 hours of labor so about $250 for the install since I don't have the necessary equipment to do the install my self. Honestly I think 2.5 hrs labor was a bit much but this isn't something that they install all the time. Also figure you will likely need to get an alignment as part of this process as well. I already had an alignment planned so I decided to add the rigid collars as part of the process. Depending on how old the car is you may want to replaced the subframe bolts as well.
There are quite a few ways I could have saved money on the install but in the end it was worth it to just have it done by someone else who I knew would do a good job. It is probably best to try to include this as part of another install if done at a shop.
Absolutely worth the price and price of install though from what I have experienced. Would be interesting to see how much Spoon/Type One charges for the install. Comparing this to the cost of other methods of chassis stiffening and the cost isn't so bad though actually. Especially when considering that having these installed should help make those other chassis mods even more effective.
08-06-2013, 10:12 PM
---
08-10-2013, 05:48 PM
---
01-31-2014, 08:20 AM
Community Organizer
Join Date: Nov 2011
Location: Miami Springs
Posts: 5,296
---
02-03-2014, 05:07 PM
---
Originally Posted by
igotcouponsxx
By "these guys" you mean Spoon, the guys the created the rigid collars?