Vendor asking ~ What Carbon Fiber parts would YOU like to see being offered to owners?
08-08-2014, 10:57 AM
Sponsor
Vendor asking ~ What Carbon Fiber parts would YOU like to see being offered to owners?
---
We have been building a lot of trick CF parts for the NSX, R8 and exotics community and thought we'd venture here to pose this question. As with anything you buy, not all parts are created equal and CF is not all equal. The quality of our CF parts are top notch and feel amazing. It has a scratch resistant coating in the case of our steering wheels to avoid chips and scratches that normal CF would not survive.
All the owners here are also s2000 owners and we are thinking to do Carbon Fiber parts for the s2000, mainly interior tidbits and smaller pieces. Going to try and stay away from exterior body parts for now.
So fire away, we are listening....!
Right now we are thinking:
a) CF radio door cover
b) CF plastic kick panel parts
c) Airbag cover
d) OEM Seat components such as the seat belt guide
e) OEM Interior headlight trim pieces
f) Door handle trim
g) Visors
h) JDM NAVI Bezel
We are currently doing custom steering wheels for the s2000 and NSX community, had one owner request a custom replacement airbag cover for the s2000 to save weight, that picture is below: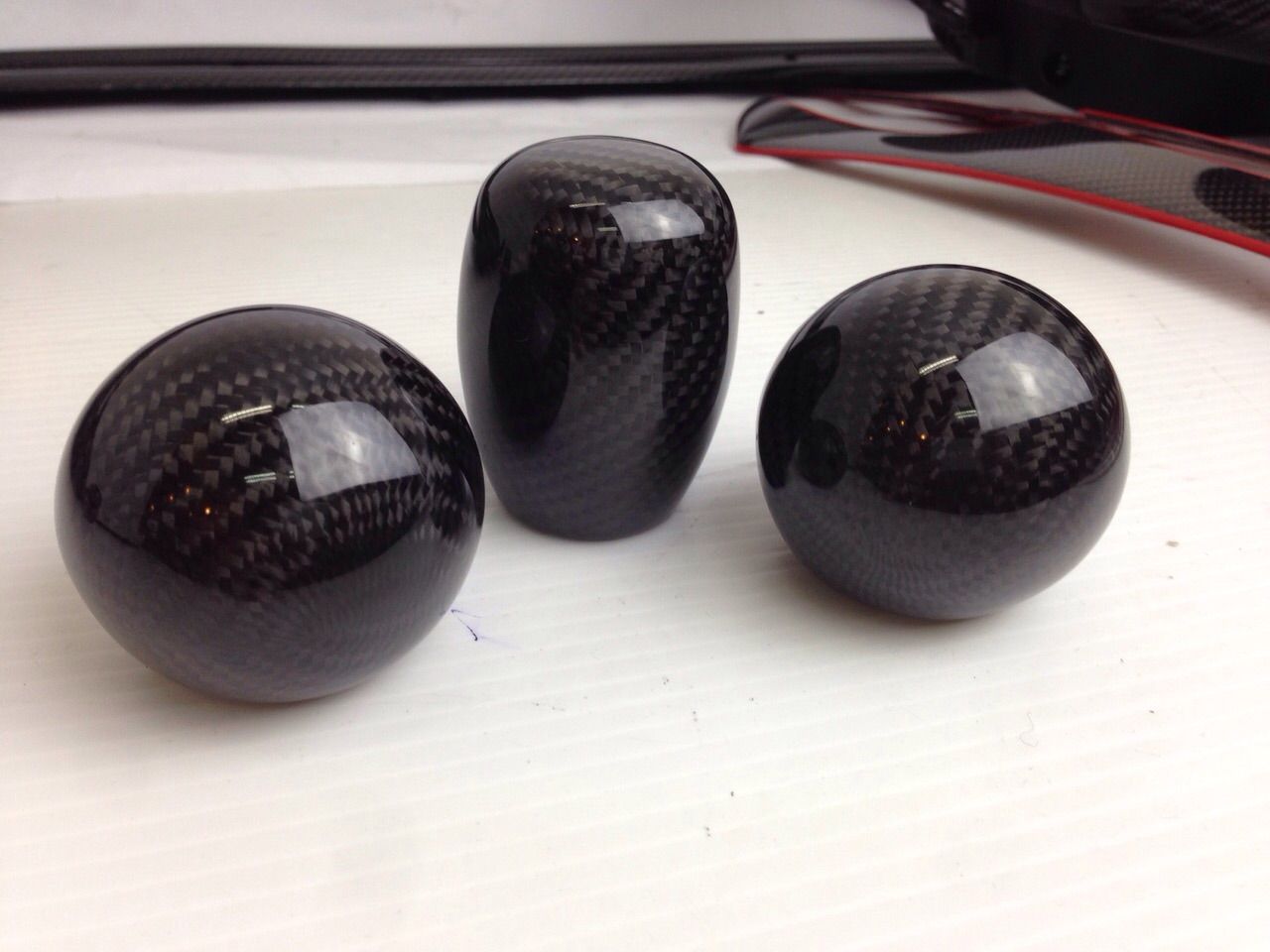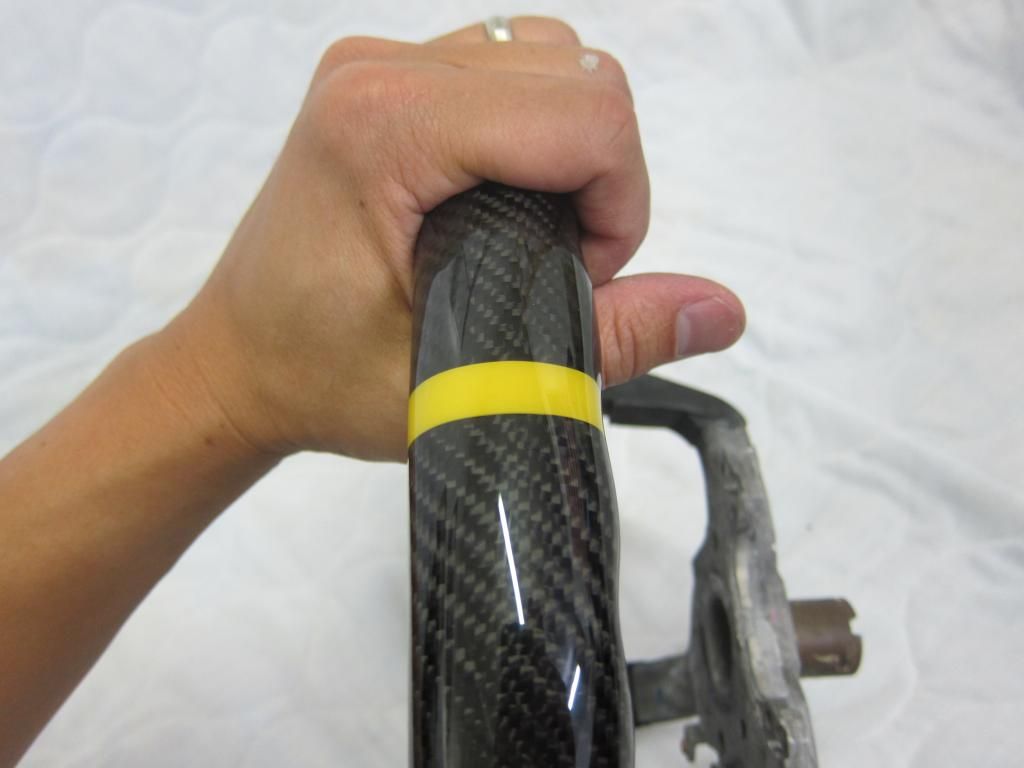 Custom counter sunk round shift knobs: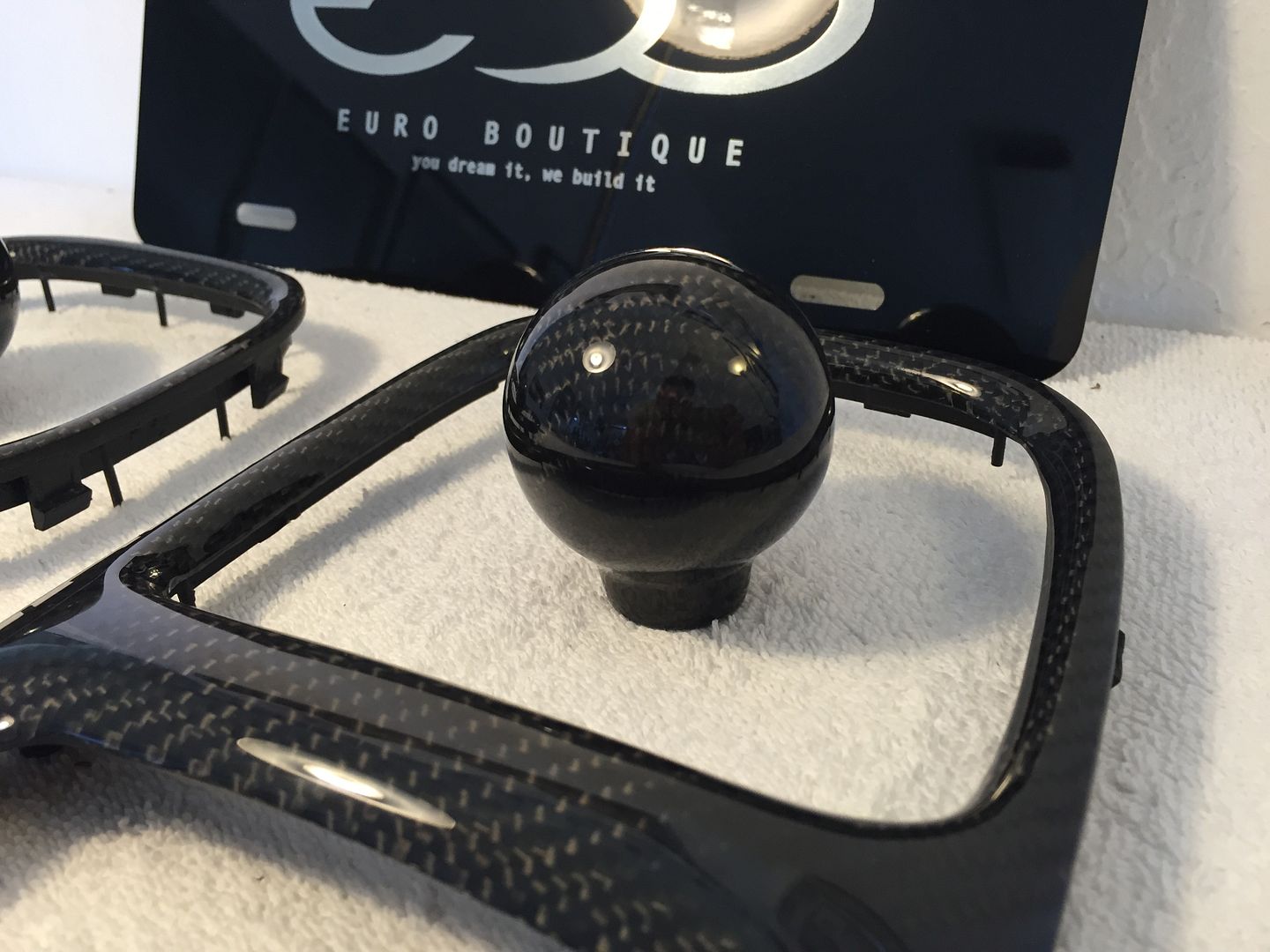 08-08-2014, 11:22 AM
Join Date: Aug 2011
Posts: 430
Likes: 0
Received 0 Likes on 0 Posts
08-09-2014, 06:04 PM
Moderator
Join Date: Apr 2002
Location: Raleigh
Posts: 15,260
---
not sure on the pricing...but all the plastics around and behind the seats including the roll bar hoop covers, the glove box door and secret compartment lid. That would be baller
08-09-2014, 09:32 PM
---
A custom fitted storage unit to fit inside the spare wheel compartment for those who have removed the spare wheel itself. That would open up a lot more storage space in the S2000.