Front Calipers
09-01-2018, 11:37 AM
Front Calipers
---
09-01-2018, 01:19 PM
---
Doubt its a sticky piston,more likely is sliders & pads have corrosion issues
may be worth a looksie first
09-01-2018, 01:21 PM
---
Oh and yes same as most R calipers,apart from Edition R as they have an R on the caliper
09-01-2018, 01:22 PM
---
Thanks for that.
I had the brakes apart this afternoon. Pads are only a few years old. Sliders looks good, cleaned them and re-greased them, no corrosion. Also greased the pads and locating metal things... now it's worse than before, can hardly turn the wheel
I pushed the piston out and pushed it back in.
09-01-2018, 05:22 PM
---
As above ,there should be piston clearance available,and being a single should not be an issue..
piston on the scew,is an issue due to alighnment =worn pads angle & picking up due to seized componants
09-02-2018, 01:17 AM
Join Date: Jun 2009
Location: Herts some place
Posts: 12,542
---
09-03-2018, 03:48 AM
---
Morning all,
I had a quick look yesterday afternoon. Pistons are certainly corroded as you can see in the picture below. I spent a little time with some brake cleaner, brake fluid and wet and dry sandpaper to remove the worst of it. Not convinced it will make much difference, although car is no longer pulling to one side. Will do the same to the other side tonight and take a for a longer drive. I'll report back.
http://s1001.photobucket.com/user/scz4/media/20180902_141812_zpstyuuzqln.jpg.html]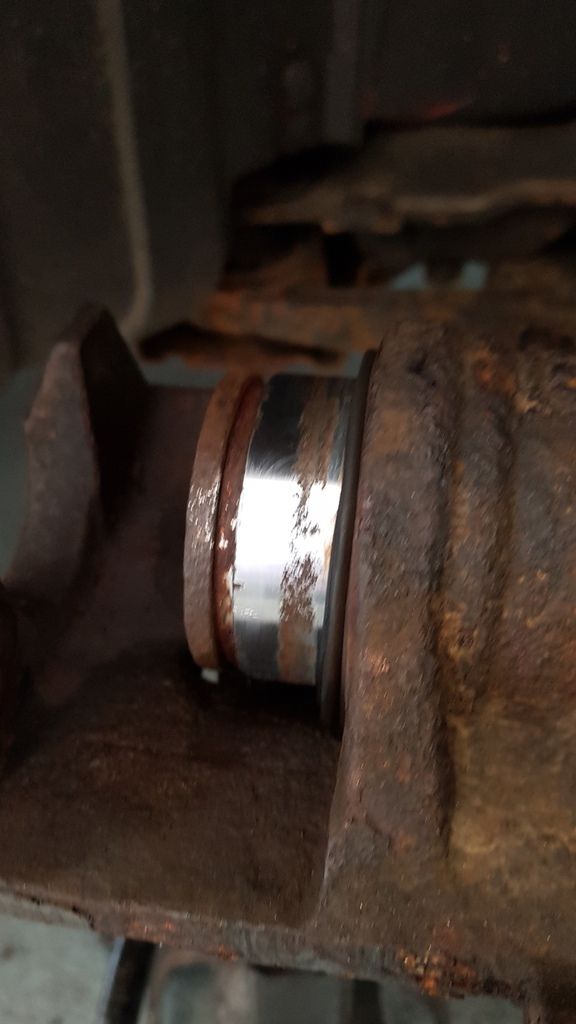 [/URL
]
Graeme
09-09-2018, 01:41 PM
---