17 Inch TE37 SAGA Release! S2000 Sizings Available *New 2017 Kamispeed*
09-14-2017, 10:30 AM
Moderator
Join Date: Apr 2002
Location: Raleigh
Posts: 15,260
---
+61 offset! YEAS! Color options?
09-14-2017, 11:05 AM
Moderator
Join Date: Apr 2002
Location: Raleigh
Posts: 15,260
---
17x9.5 +58 and 17x9 +61 are the S2000 sizes. Square setups. Once you go square, you never go back
You could probably get away with staying staggered and choosing the 17x7.5 +48, but square is so much better.
Josh...if you can post weights I'd greatly appreciate it.
09-14-2017, 11:29 AM
Sponsor
---
Hey Chuck. Sorry didnt really 100% clarify. I usually classify any wheel in the 55+ offset category an "S2k Spec Wheel". While not the same size as stock, they do fit under the fenders, with little to no modification at all.
09-14-2017, 11:33 AM
Sponsor
---
09-15-2017, 11:03 AM
Sponsor
---
Found a picture of 17 inch TE37 Sagas in both colors. I do not know what face these are but they have be Face 1 or Face 2 since they are 4 lug and thats the only faces they offer in 4 lug.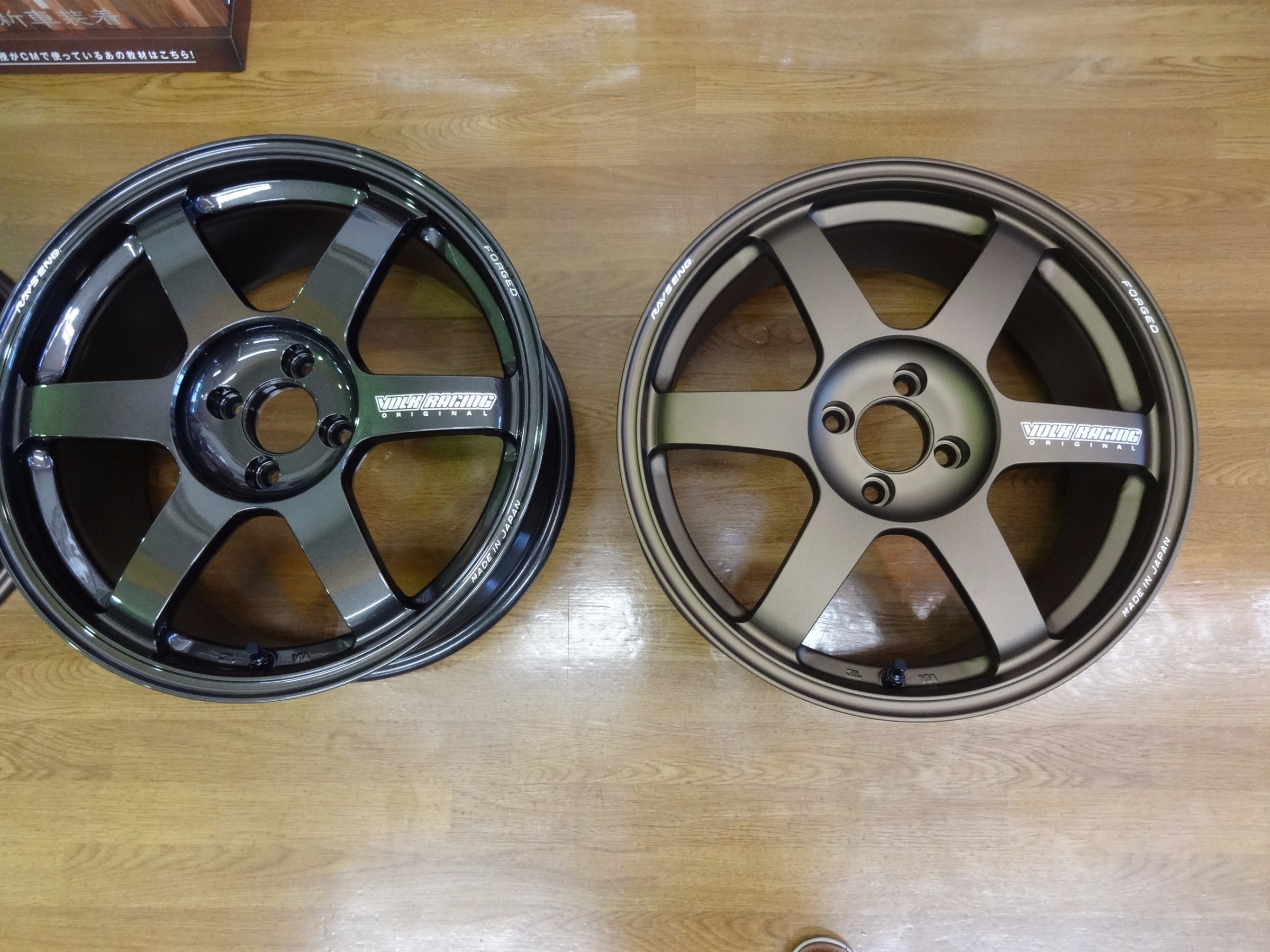 09-20-2017, 07:18 AM
Sponsor
---