Paintless Dent Removal
07-30-2015, 10:21 PM
Moderator
Paintless Dent Removal
---
Over the years I've accumulated the odd small dent in my panels but never enough to have fixed.
Then last week I backed the Territory into a neighbours car and dented their fender. It's an old car and not really worth repairing but you've gotta do the right thing.
I contacted Procar Dent removals and they were out to my place the same day. I got the dings taken out of the S2000, some door dings removed from the Territory and the neighbours car fixed up for less than the excess would have cost me if my neighbour had gone through insurance. My neighbour is extremely happy about the result and asked what they could do for the rest of the car.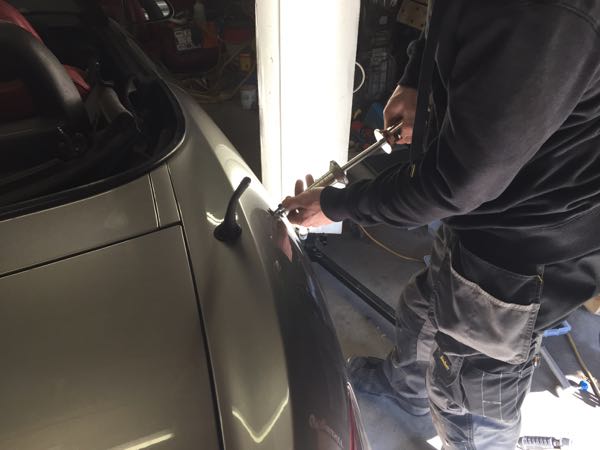 If you have any small dings that don't involve paint work and are on the north side of Sydney I strongly suggest you give them a call.
http://cardents.com.au
01-06-2016, 04:41 PM
Registered User
Join Date: Jul 2008
Posts: 148
Thanks: 0
Thanked 0 Times in 0 Posts
---
In Adelaide I can recommend Luke at Dents Away. Even though they could not get everything done I wanted them to, they did get around 45 dents out of the car. I thought I had about 6! I think it cost less than $500 and Luke was at the car for a good few hours.
Thread
Thread Starter
Forum
Replies
Last Post
California - Bay Area S2000 Owners
Texas - North Texas S2000 Owners