GatorBoard Pictures at Kinkos
03-03-2007, 07:54 PM
Registered User
Join Date: Dec 2006
Location: SLC, UT
Posts: 82
Thanks: 0
Thanked 0 Times in 0 Posts
GatorBoard Pictures at Kinkos
---
I thought you all might be somewhat interested in this. About 2 years ago I took a picture of my car (then a 2002 TL-S) that everyone thought looked like a magazine shot. I enjoyed the picture so much that I wanted a much larger picture of it so I went to my local Kinkos and inquired about how to go about it. That is when I learned about gatorboard....it is like a really stiff/heavier styrofoam type of material. So I got a big picture made of my TL on gatorboard and then I had them laminate it.
I recently took a photo of my S2000 that I thought was "gatorboard worthy" so here it is on display in my room with my little limited edition 1/18 S2000: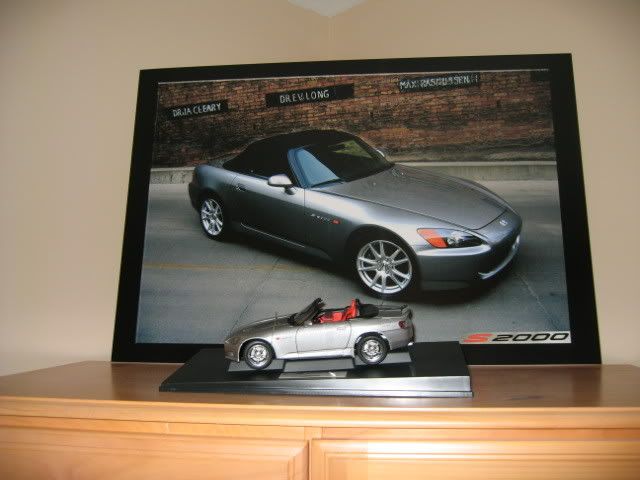 Here is the Picture that I photoshopped first....messed with the brightness/contrast and added a border, and lastly a little S2000 logo in the corner: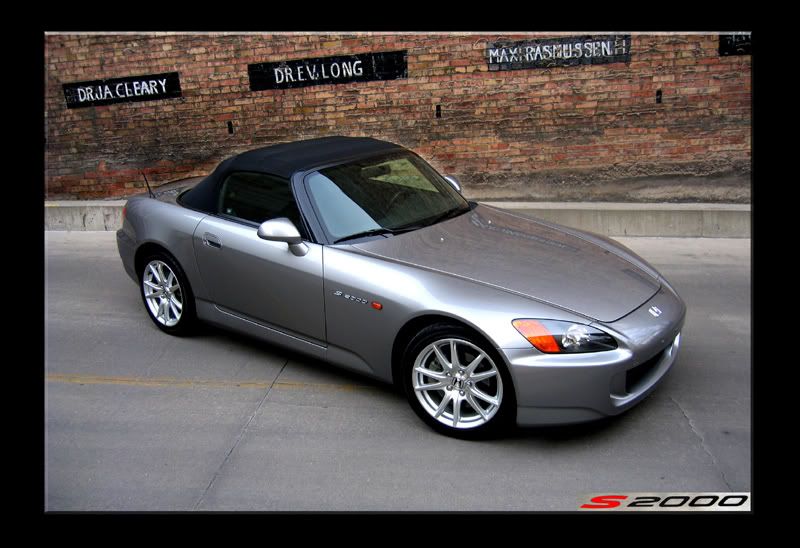 Here is my first gatorboard picture, no photoshop besides the border and text in the bottom corner: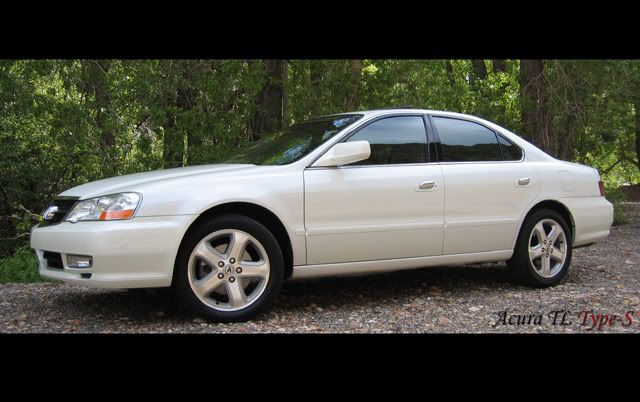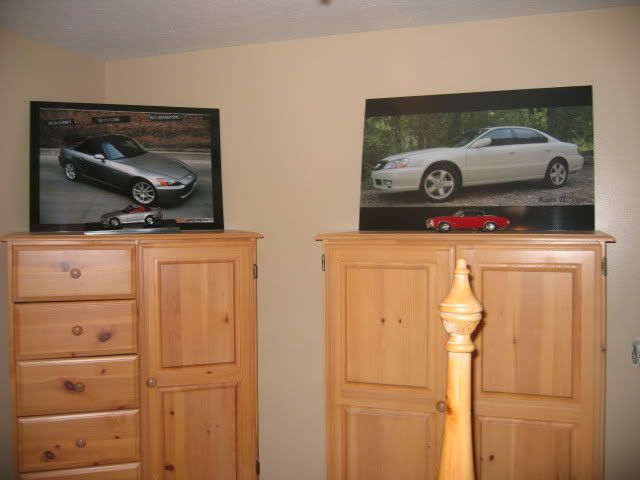 The price for each of these was about $95, the TL is 36 inches by 26 inches and my S2K is 32x26. Not too bad of a price if you really enjoy looking at your car.
03-03-2007, 09:21 PM
Join Date: Nov 2002
Location: Hawaii
Posts: 1,040
Thanks: 0
Thanked 0 Times in 0 Posts
---
nice pictures....

you might want to look at Pictopia they do 20x30s for a reasonable price and u can get that foam core board and do it yourself for much cheaper then 95.00 =)
03-04-2007, 08:12 AM
---
kinda expensive. i just put my pics as my backround because i have like a couple thousand i like.
03-04-2007, 08:39 AM
Registered User
Join Date: Aug 2006
Location: Arizona
Posts: 823
Thanks: 0
Thanked 0 Times in 0 Posts
---
Instead of going to your bedroom to look at a $95 picture of your car, couldn't you just go to your garage and look at your actual car for free?
03-04-2007, 01:37 PM
---
Originally Posted by FlipMY052k,Mar 4 2007, 08:57 AM
very nice, but i definitely think the s2000 picture looks more like a magazine shot than the TL.
03-04-2007, 02:08 PM
Registered User
Join Date: Aug 2005
Location: Taipei / NYC Metro
Posts: 1,787
Thanks: 0
Thanked 0 Times in 0 Posts
---
Nice job, they look great! I like the S2000 one better. It should have had its top down though.
03-04-2007, 05:21 PM
Registered User
Join Date: Dec 2006
Location: SLC, UT
Posts: 82
Thanks: 0
Thanked 0 Times in 0 Posts
---
Haha, thanks for the compliments.
Yes, I could just go down and look at my car for free but this way I get to look at it all the time in a much nicer setting than my garage!
As for doing it myself to save money....I would hate to see how that would turn out. I'm not very coordinated.
03-05-2007, 10:40 AM
---
nice car dude. I hope to get mine soon!
03-05-2007, 06:27 PM
---
Holy crap.. maybe I need to make pictures for people for a living.. all of my art projects in college had to mounted in a similar way and it was waaaaaaay cheaper.
Thread
Thread Starter
Forum
Replies
Last Post
Posting Rules
You may not post new threads
You may not post replies
You may not post attachments
You may not edit your posts
---
HTML code is Off
---