Auto-dimming Rear View Mirror Options
05-19-2017, 05:43 AM
Auto-dimming Rear View Mirror Options
---
I am trying to update my weathered OEM rear view mirror and I've run into some snags and I wanted to see what my options are. I bought a Gentex auto-dimming rear view mirror and a Honda adapter, and nothing fits. From what I've managed to find and read, the s2000 has a unique rear view mirror mount that apparently does not fit anything. Not sure if I am right about that but it seems that way from the issues I'm having. I just got a new windshield put in, so with warranty in mind, I am trying to avoid removing the existing mount if I can help it.

Are there any manufacturers that sell s2000 auto-dimming rear view mirrors or adapters that will allow for other fitment to an s2000 windshield? Or do I need to bite the bullet and stay OEM/get the mount removed and updated with a GM universal?
05-19-2017, 06:02 AM
Join Date: Oct 2012
Location: Hampton, VA
Posts: 629
---
I removed my OEM mount. There just isn't any point in trying to find an adapter, and with my aftermarket windshield the mount popped right off with no drama. I used some 3M Adhesive Remover, a heat gun, and some pliers to twist the mounting button and *pop*

Bought a used Homelink auto-dimming mirror (with mount) from a G35 on eBay for $35, took the mount to the auto glass place that did my windshield and they put it on for free after filling a chip. Probably my favorite "mod" to the S2K I've done so far. It really is a huge quality of life change, and now I don't have to have an ugly remote attached to my visor. I built the wiring harness myself.
05-20-2017, 09:35 AM
---
Stopped by Safelite and found the right guy. He popped off my honda mount with a blow torch and had the GM universal on there in 5 mins. Slipped him $20 and I was on my way.
02-12-2018, 03:11 PM
Registered User
Join Date: Nov 2017
Posts: 37
Thanked 0 Times in 0 Posts
---
Sorry to resurrect an old thread, but I'm looking at replacing my ratty rear view, and the self dimming types looks cool. The ZOOM mirrors also look nice, but no to keen on spending $200 for the mirror (it is a nice piece though...) and $50 for the mounting arm. So I was about to buy a GENTEX self dimming off Amazon ($88), then I noticed they have a new design for the basic self dimming. It is frameless and looks much more modern without the thick plastic frame (model # 50-GENK8A, $139 on Amazon). Anyone have one installed that they can post up some pics? Here is the link:
Amazon
03-28-2018, 02:04 PM
Join Date: Aug 2006
Location: SoCal
Posts: 823
---
I haven't installed mine yet, but I went with the original, not frameless, design because it looks most similar to the factory design. I was debating the frameless design, but I felt it would look out of place.

Keep in mind that the prior comments about fitment definitely do apply. I bought the Honda adapter and it did not fit. It looks like a new windshield mount is required.
06-25-2018, 06:59 AM
Registered User
Join Date: Jul 2017
Location: NNJ
Posts: 24
Thanks: 0
Thanked 0 Times in 0 Posts
---
I'm currently on this mission. I'm OEM mirror is delaminating on the inner reflective film like most S2ks are. My assumption id direct sun exposure either from having the top down or not having that normal UV band across the top of most windshields. Anyways i wanted to go auto dim as the car is level with most headlights and a lot of modern cars have projectors which are a real nuisance and the flip up tab with the top down just reflects the overhead road lamps.
Mounts:
Let's get this outta the way. I haven't been able to find the S2000 mirror window mount on any other vehicle and therefore there doesn't really seem to be an easily identifiable adapter to fit the more popular mounts. You're options are going to be to replace the mount on the window or fabricate your own adapter.
Mirrors:
There are two main makers in the auto dim field that sell generics as well as make for OEMs. Gentex and Donnelly. FYI most mirror fit to OEM cars are nearly identical to these generic models. If you search through auto dimming mirrors on ebay you can find them at a good discount for the feature set from a wrecked vehicle. just have a look at the mount from the photos and its probably a
regular one of these
I think some late model BMWs have some wonky ones though. The issue i have with the universal gentex or a lot of the earlier OEM ones is that they were pretty big. I actually picked up a Gentex 453 out of a wrecked G35 or G37. It was nice because it had homelink as well as a compass with dashboard matching amber display. I'm fairly tall so prefer to have as much of the upper window unobstructed as i can... but this probably wouldnt bother most people. After a bunch of requesting dimensions from ebay wreckers i found what im looking for. Cadillac 2014-2015 ish had an option (DD8) that came with a basic auto dimming frame less mirror that was very compact and didnt have a bunch of OnStar crap lit up on it (the Camaro version did). The only Con i saw was that there is not an off button. the stem is also relatively short similar to the OEM so it seems like it will fit well.
Fun fact... considering the few specifications that are relevent for a mirror... almost all the manufacturs make it impossible to find the dimensions listed anywhere. This is what i came up with (approximates)
Stock 9.25 x 2.5
Gentex 453 10.5 x 3.25
Gentex series 8 frameless 10.25 x 2.5
2015 Camaro 9 x 2.5
Cadilac ATS 14-15ish (and probably other models) 8 7/8 x 2.5
Didnt get it in yet but i got the Pinout figured out. Just got to decide which route i want to take as far as mounting and wire routing. Pretty busy in the near future but ill made a thread when i get around to installing it. Hope it helps
---
Last edited by DenT; 06-25-2018 at

07:33 AM

.
01-25-2019, 07:42 PM
---
Here is a copy paste from my old post regarding gentex mirrors:
This looks pretty neat, I have never seen this before! I happen to have a gentex auto dimming mirror with map led lights, compass, temperature, and garage door homelink system...I love it and can't begin to say how much better it is for top down driving at night! With big trucks behind and headlights directly in the mirror I am able to look directly in the mirror without blinking or hesitation at all thanks to the dimming feature...in the day time you can actually cover the sensor and watch the mirror dim (it turns a bluish color). It took me a while to get it installed and after exploring my options ended up just getting a brand new windshield at safelite autoglass and asked them to install the mounting bracket for the gentex on the new window. A new bracket was required, meaning I had to remove the little metal piece attached to the glass that holds the mirror. I learned that the S2k is special and uses a different type of adhesive than 99% of other cars do; so the standard epoxy you can buy at autozone will not work! It will get brittle and the vibration + curvature of the oem windshield will cause the mirror to break off possibly taking a chunk of the window with it! As for removing the old mirror, I searched for a while and most ppl suggest trying fishing line or dental floss and heating the glass (carefully) then prying the bracket off the glass by sliding the line/floss between, similar to removing the s2000 badges if you ever done that. In the process of doing this my dad tried using pliers to gently tug the metal piece and ended up cracking the windshield!! It is not easy to remove and its a 50/50 chance the window will break, hence my getting a window all together...Hope this helps! Oh yea if I had to guess I would say my mirror weighs a good 2-3 lbs, its quite heavy with all the technology, and can sometimes vibrate a little bit while Im driving. I only notice it slightly while driving at night...
https://www.s2ki.com/forums/s2000-el...sues-s-868343/
01-25-2019, 07:53 PM
---
I found an old pic with it installed at homecoming, and some other recent ones after my car was totaled! The mirror was also one of my favorite mods, although, after the accident the weight caused it to fly off and subsequently bounced off the window right as my head bounced off the airbag and gave me golfball contusion on the crown of my head!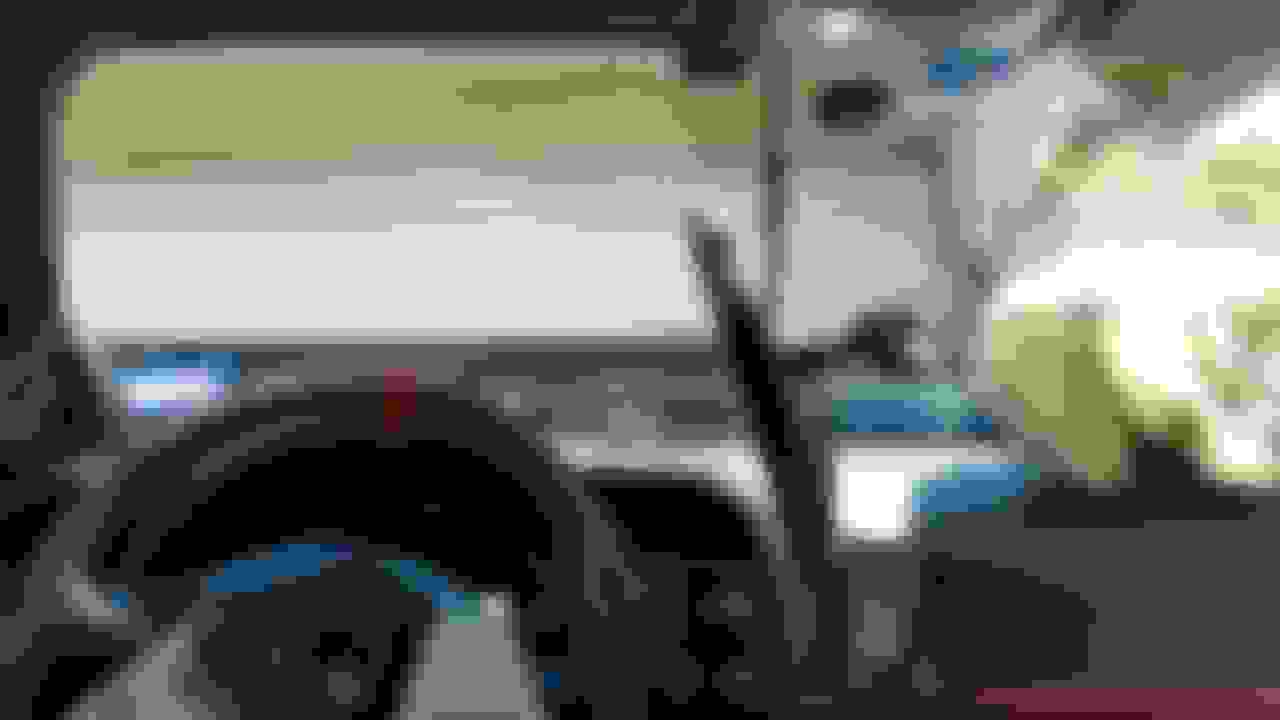 01-28-2019, 01:52 PM
---
You'll have to remove the metal...I recently replaced my OEM mirror with a Gentex autodim and reverse screen (I followed someone's guide to replacing the trunk lock with a rear camera). I ended up cracking the windshield when trying to take it off myself with a torch. As for wiring, the autodim is really easy to wire...Just put a spade connector on the end of the wire, and when you go to your cabin fuse box, there are 3 different spade terminals right next to the fuses. One should be ignition, another should be constant - just connect the spade to the "ignition" and you'll have auto dim.
03-02-2019, 05:51 PM
---
Having owned many vehicles with auto dimming mirrors I have never found one that works the way that I prefer, they all seem to dim inconsistently.. I just bought a new WRX with manual mirror dimming and it is so much better than all of the dimming mirrors I've experienced. Keep it simple when it comes to mirrors as my opinion.