ITB Vacuum Box Question
09-17-2012, 06:53 PM
Registered User
Join Date: Nov 2008
Location: NOVA
Posts: 1,378
Likes: 0
Received 0 Likes on 0 Posts
ITB Vacuum Box Question
---
As you can see in this picture, there are 4 small (black) hoses that go to each throttle body, one bigger black hose that connects to the Brake Booster on the back side of the Vacuum Box.
Where do the other 2 (Blue) Hoses connect to, and where does the (black) hose on the front of the Vacuum Box connect to?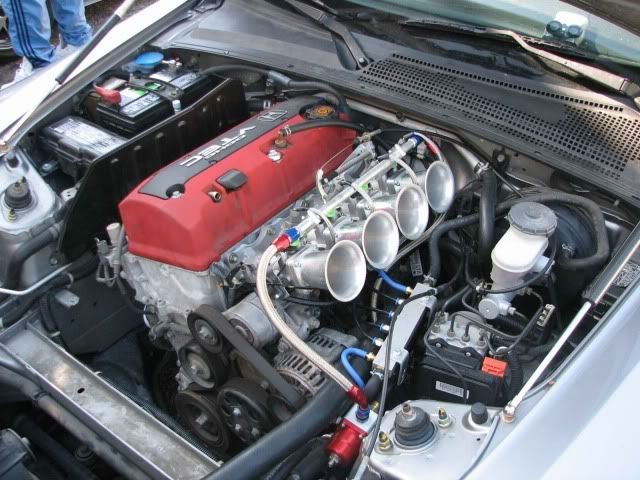 02-11-2019, 03:47 PM
Registered User
Join Date: Sep 2010
Posts: 45
Likes: 0
Received 0 Likes on 0 Posts
Installing itb, no breake booster and no idle controller?
---
Iam installing itb on my ap1. My workshop told me its no problem driving without break booster, they will remove it.

Also i won't get idle regulator. They told me it's no problem, i will need to worm upp the engine keeping my foot in the gas pedal for one minute...

All this sounds little odd, I want to have my car driveable for street and occasionally on track..what is your opinion about my workshop comments? How did you solve those issues on your s2k with itb?
Thread
Thread Starter
Forum
Replies
Last Post
UK & Ireland For Sale and Wanted