Moddiction Full Titanium engine bay kit
04-28-2010, 09:50 AM
Sponsor
Moddiction Full Titanium engine bay kit
---
Moddiction "Bling Bolts"
Anodized Titanium "Bling" washers and bolts.
Available in a Iridescent Blue anodized color, Gold anodized, pink, teal, plain titanium, iridescent burnt finish, burnt finish and green.
This Kit includes the following:
20 Titaniun bling bolt sets (20 bolts and 20 washers)
4 strut tower nuts
4 spark plug cover bolts
2 battery tie down nuts
These are M6x18mm bolts and require use of a #4 allen key for installation.
These will replace most if not all 10mm socket size bolts in the engine bay.
This kit comes with enough bolts and washers to replace 3 on each side for the fenders(6 total supplied), 5 for the front bumper, 2 for the radiator stays, 4 for the valve cover and 2 for the fuse box bracket(can use 2 for license plate if desired instead) 1 for the cruise control bracket.
Note: More shown than what are included with the kit. 3 more are shown on each fender. Many cooling plates such as AUT do not require the extra 3 per fender. Please count how many are needed to be sure before placing an order.
Engine bay kit is: $139.99 for anodized finishes, $129.99 for plain titanium and $159.99 for burnt and iridescent burnt finishes.
FREE SHIPPING
within the US
All other countries please contact me before placing order for shipping quote.
To order please click on the link below to be directed to my site.
Moddiction Titanium engine bay kit
Available colors shown below.
In order from left to right.
Plain Titanium, Burnt finish, Gold, Iridescent Burnt, Pink, Purple, Iridescent Blue, Teal, Green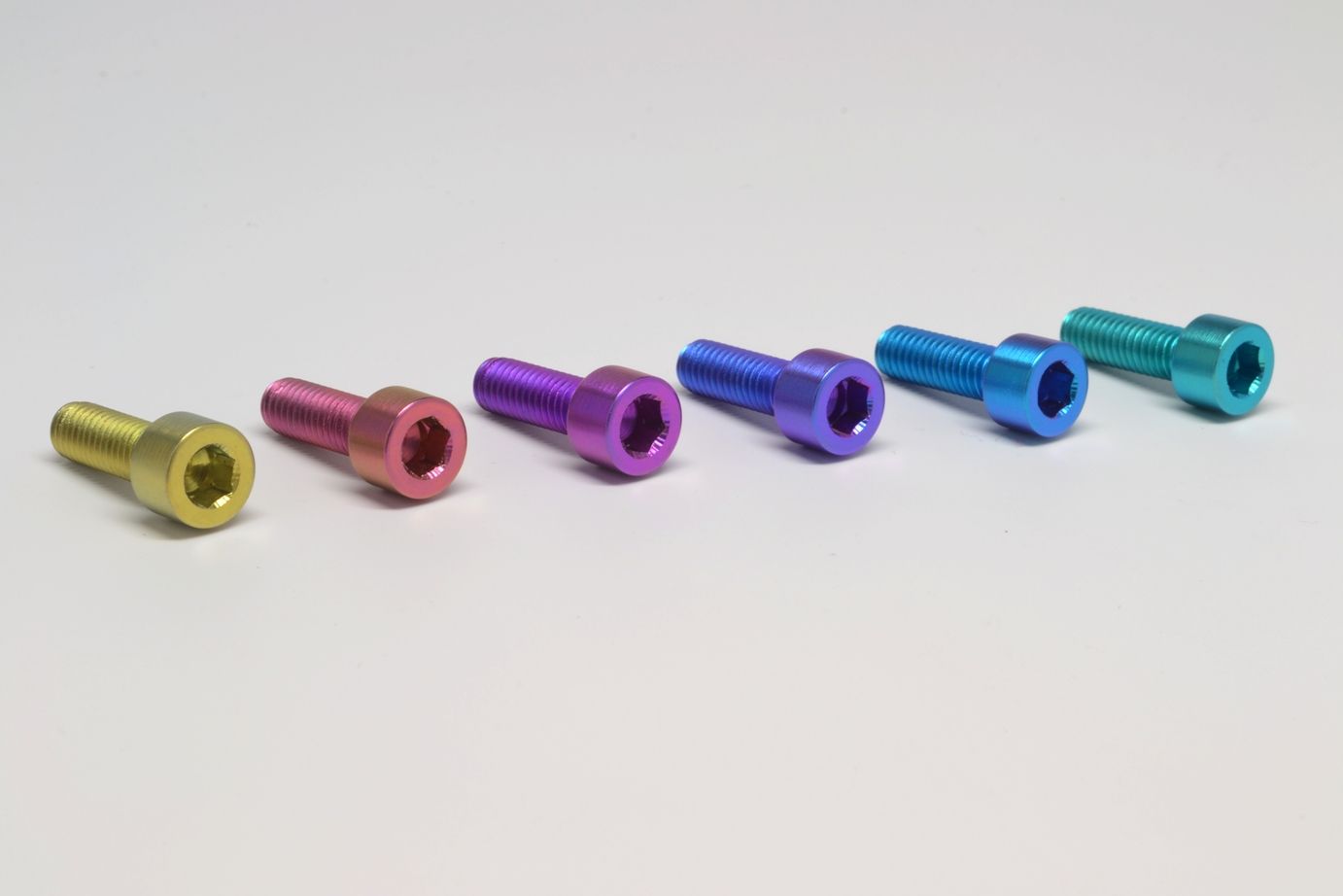 Here is what is included with each S2000 Engine Bay Titanium kit.
Few pics of the purple/blue installed on my car.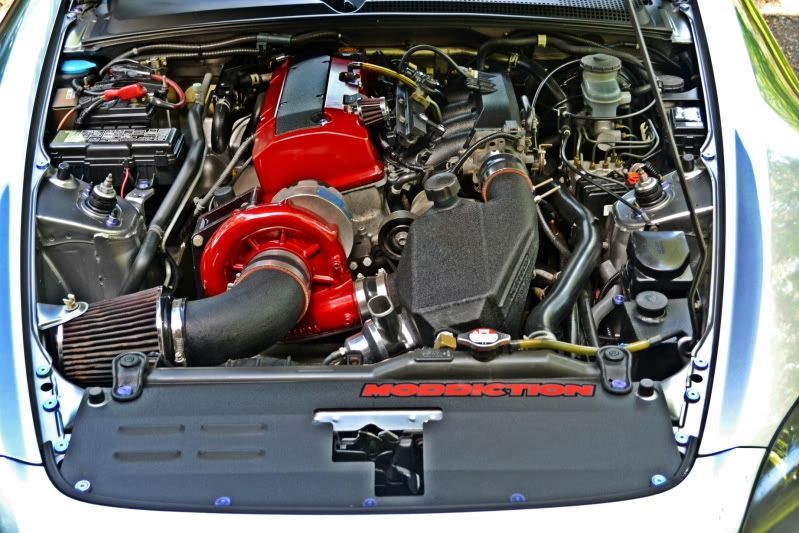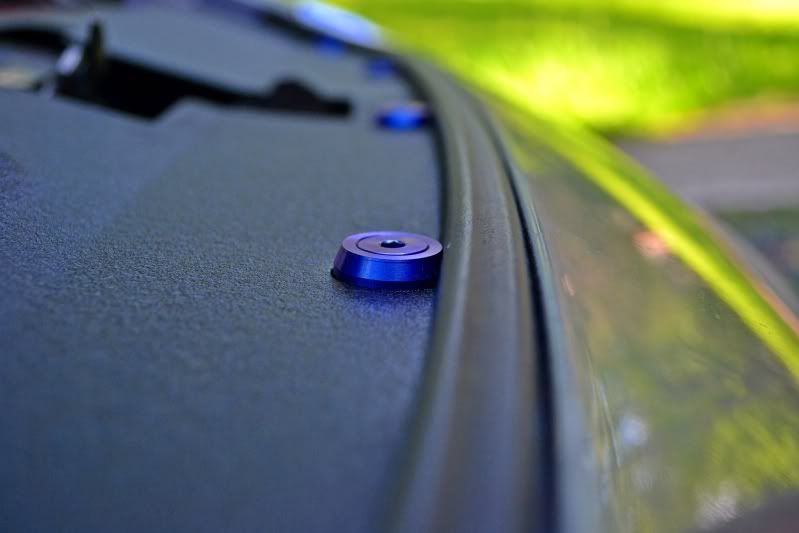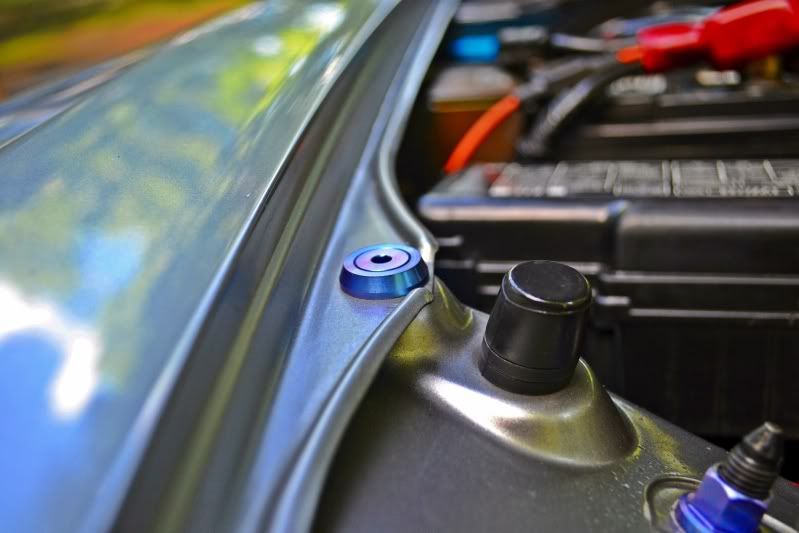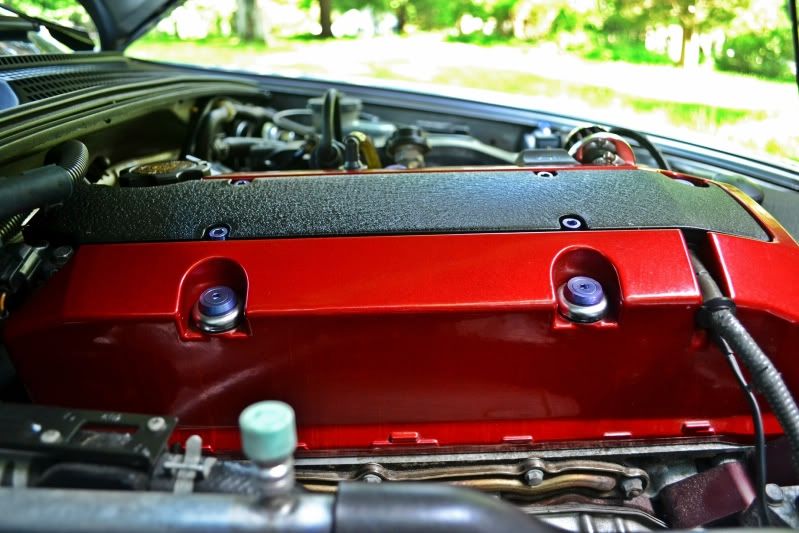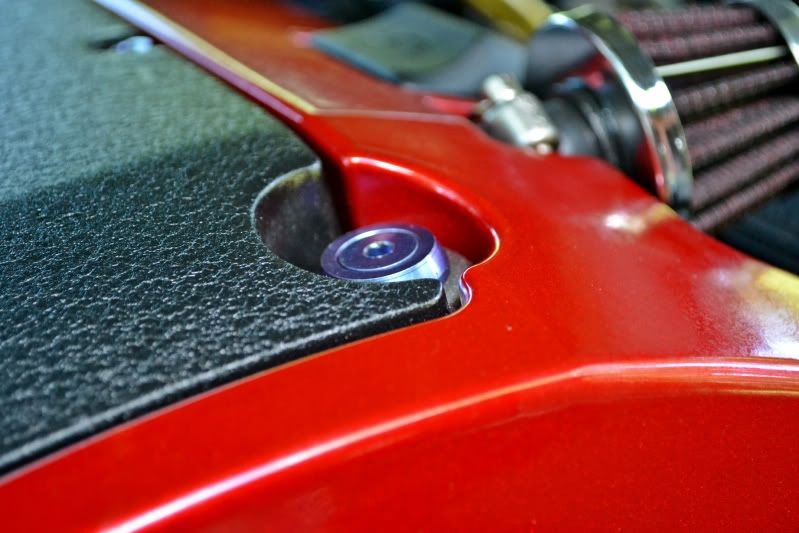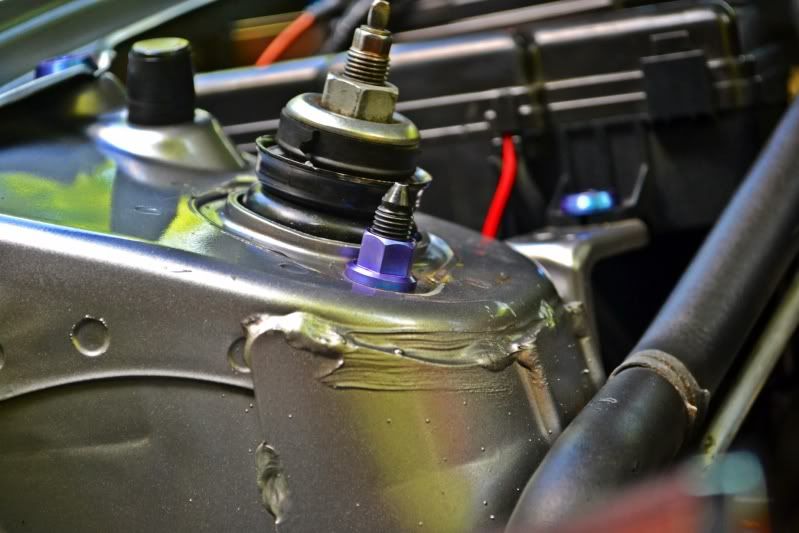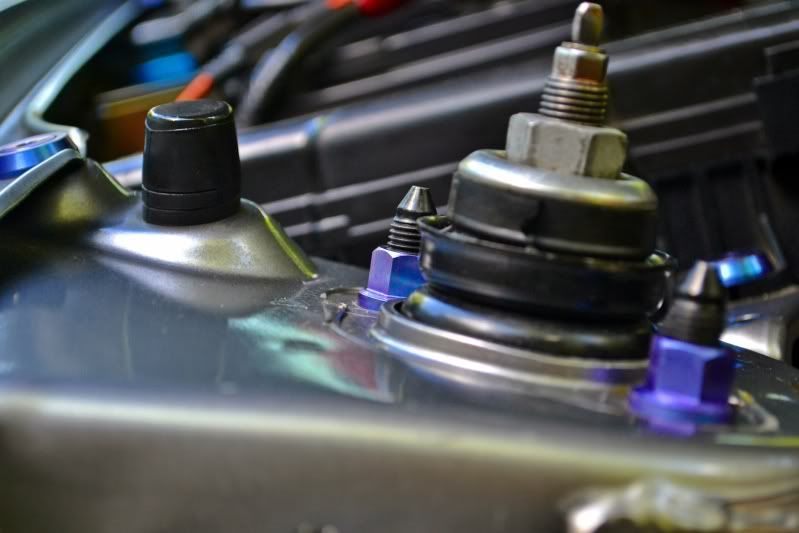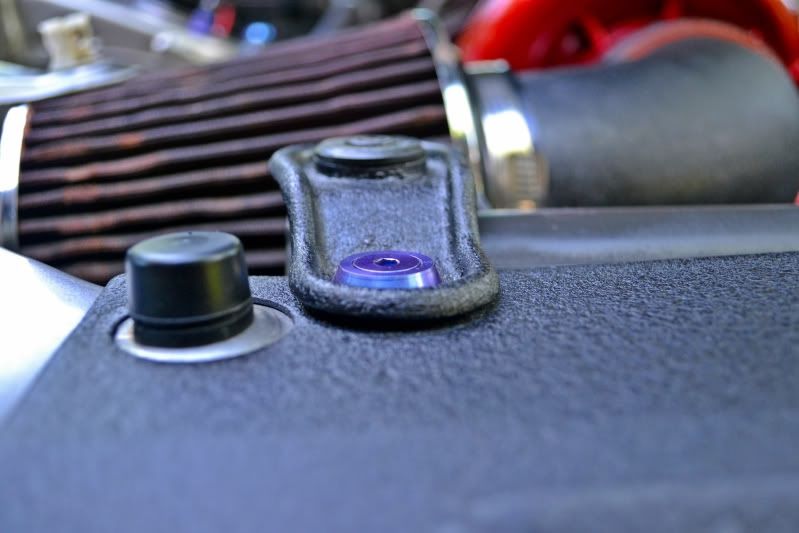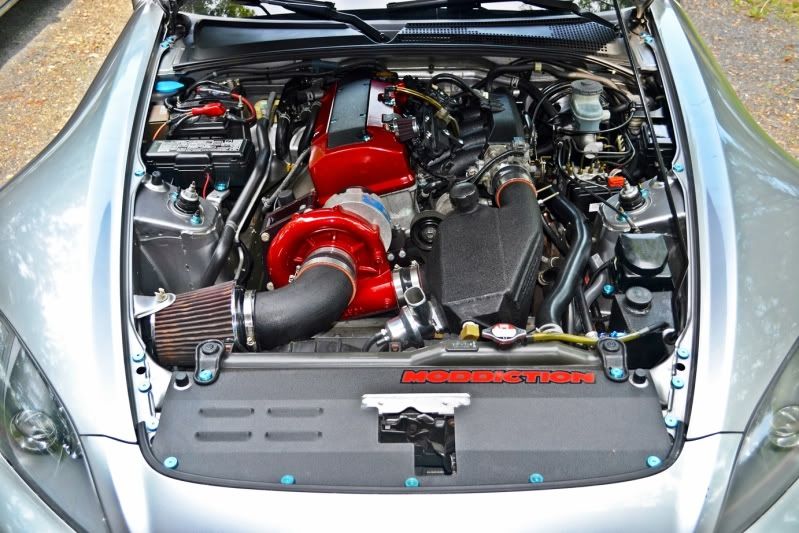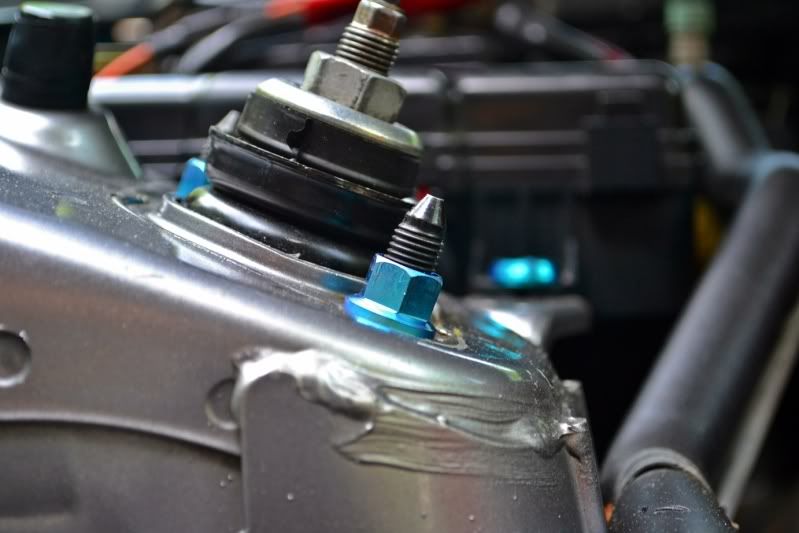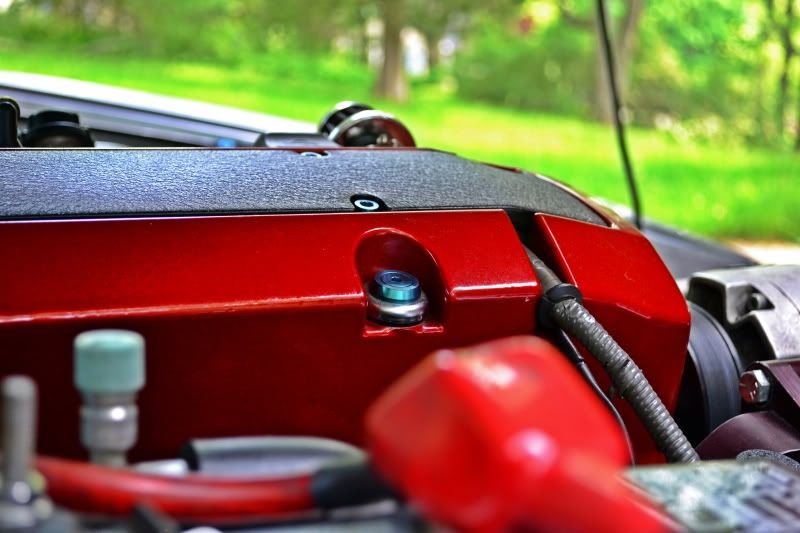 05-03-2010, 12:06 PM
Sponsor
---
I should be yes. I am currently on vacation but I am hoping by the time I get back or shortly there after I will have my shipment of countersunk titanium finish washers and titanium bolts in or coming in. Need to try a few other ways to burn them as the last batch I did I didn't have the best results burning them but I will most certainly be working on it.

05-08-2010, 03:24 PM
Sponsor
05-08-2010, 04:44 PM
---
Weel there is an ad floating around here for dress-up bolts, and they have the ones for the spark plug cover. I think if someone is going to want to a set from you they would probably get those as well. I rather buy them from you than the guy with the ad as he probably gets more business.
http://www.dressupbolts.com/gallery/s2000