o_O S2000 | Mk I — Stage II
10-07-2012, 01:50 AM
Registered User
Join Date: Feb 2010
Posts: 2,636
Thanks: 0
Thanked 0 Times in 0 Posts
---
I was actually going to pick this up for my birthday next week. Congrats man. Hope u got a good price for it. I know some of the guys at Sonic auto group.
10-07-2012, 03:03 AM
---
Yeah they were awesome, really cool people. Ah always sucks when a car you were after gets bought up. Let me know what you are looking for and I will gladly help you find a good deal! I have been getting feeds of all the S2000 listings in the bay area for almost a year now if you can believe that. I was out here doing an internship/contract work so was always in rentals and put up in hotels but finally all settled after buying the car. At least rest assured this particular car is in very good hands, and feet!
10-07-2012, 04:07 AM
---
Car found a good parking buddy at work the second day after I picked it up!
20121007 driving impressions
:
Did right around 100 miles in the mountains tonight, this time paired up with another S2000 in the lead (Casey). My night started coming up on a Porsche Cayman S with a fairly competent driver, I was definitely faster but it is great having a car in front to help pace. The Cayman was so quiet! Even with the stock AP2 exhaust it felt like my car was roaring behind him on every downshift. I think the S2000 definitely has higher cornering speed but the driver plays a big role in that so it's hard to tell. Even under acceleration I feel the S had the advantage, but again, it is hard to directly compare as on the mountains people tend to let off pretty early on long corners that are actually straights, and there are always corners coming up, so they don't give it the business up to the braking point like they should. After a nice downhill run following the Cayman, who's driver said he was getting a brake temperature warning from (brakes were totally happy on the S!) I led back up hill and it was basically just a solo run. I still feel like I can improve my low speed cornering a lot.
After the chance run=in with the Cayman S, I met up with Casey in his yellow AP2 with CR suspension goodies, and the usual engine bolt-ons (intake, header, exhaust) and some grippy 140 treadwear Federal 595RSRs, and I followed as he paced me through many different roads. Definitely the best way to learn the car. Following a similar car with the same gearing and brakes, with a good driver leading the way but not ever leaving you behind.
Casey would definitely pull ahead in many low speed corners (anyone who has ever driven Alpine road with him will know why!) but I felt I was able to match him under braking in most cases. As soon as we get on a road he is more familiar with though it is much harder to keep up. We started the night off with me following on a road I know very well and he has driven very little, so it was a great way to pace the lead car and keep me from getting in to trouble. Don't be surprised if you see a yellow and silver S2000 duo out doing their thing in the mountains from now on.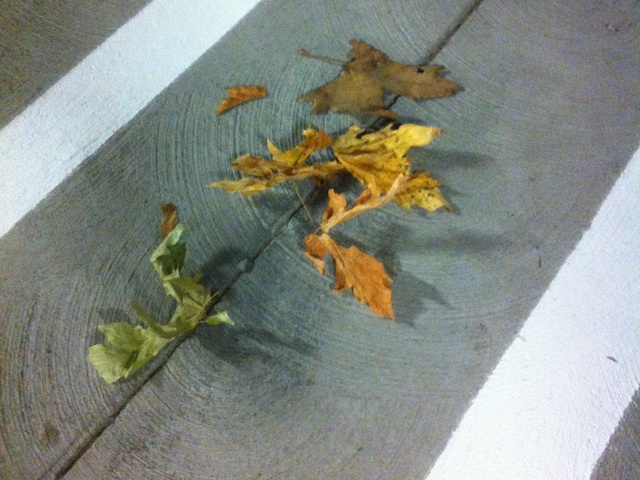 Another tasty touge leaf to add to the pile!
10-07-2012, 04:24 AM
---
I wanted to ask, I was about to order some bits and pieces and wanted to see if there was anything anyone else recommended, just basic maintenance wise. I already ordered a HELMS factory service manual, and am planning on ordering a AC Cabin filter (i have seen that thread O_O), new OEM floor mats, a new tool kit lid for the trunk, and I think that is it for now.

I can probably just pick up at a normal hardware store, but I also need to get a cap nut and rubber washer for my OEM duckbill as it is missing a nut on the left side. Does anyone know if I can order this from Honda? it looks like it may only come as part of the whole duckbill package? Maybe there is someone who is able to just get the hardware?

I was also planning on getting some OEM oil filters, I know there are a few different types of OEM filters for the S2000 (made by different companies) and wanted to see which one people recommend and where to order from?
10-07-2012, 07:49 AM
---
Tranny and diff. fluid, if the stealership didnt do it already and possibly checking the valves.
10-07-2012, 07:59 AM
---
congrats! You sir made no mistake!
10-07-2012, 08:29 AM
Registered User
Join Date: Feb 2012
Location: South FL
Posts: 1,554
Thanks: 0
---
Congrats on the pickup
I saved up for 4 years and passed on a few opportunities before finally finding my dream '08 BB
Regarding the oil filters, I would stick with the OEM ones. I was in the same boat when I was about to do my oil change and read a lot of threads that talked about different oil filters. Everyone seemed to prefer the blue OEM ones so I stuck with that. I bought a set of 6 from HandAaccessories.com along with the oil drain plug washers.
Where did you pick up the service manual btw? Been meaning to get one EDIT: found one on eBay that includes the electrical troubleshooting guide for $100 shipped.. good deal?
10-07-2012, 09:27 AM
---
Welcome to the club.

Your purchase experience models mine. It'll be a blast to drive. Now time to bring it to the track this fall. November BTT day.

I changed on my key fluids after purchase just for piece of mind. You might want to do the same unless you have records indicating tranny,diff,clutch,brake and motor fluids were done on their regular schedule.
Thread
Thread Starter
Forum
Replies
Last Post
Member S2000 Classifieds and For Sale
Upstate New York Classifieds
UK & Ireland S2000 Community
Posting Rules
You may not post new threads
You may not post replies
You may not post attachments
You may not edit your posts
---
HTML code is Off
---