Show me your S2000!
12-25-2008, 11:31 PM
Registered User
Join Date: Oct 2007
Location: Beverly Hills, CA, USA
Posts: 271
Likes: 0
Received 0 Likes on 0 Posts
---
I'm an ethnic Sami who was born in the US, so I guess I sort of count...
But in any case here's my S2000 at the abandoned gas station on the decomissioned naval station on Treasure Island, which is in San Francisco Bay (you can see the Bay Bridge in the background)
This one is used as the AP1 header photo on Wikipedia (yay for me):
Here's the canonical dude pic... this was on Aladema, another island in the Bay, and on... surprise! Another abandoned naval base!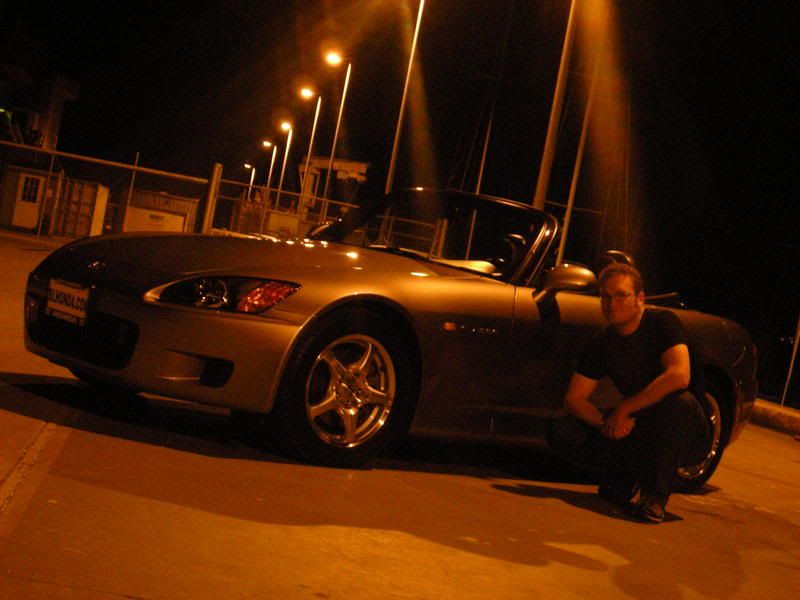 This is my best friend next to it... excuse the crap resolution... he's 6'8 and makes the thing look like a go-kart
But he fits in the passenger's seat just fine.
With SF in the background...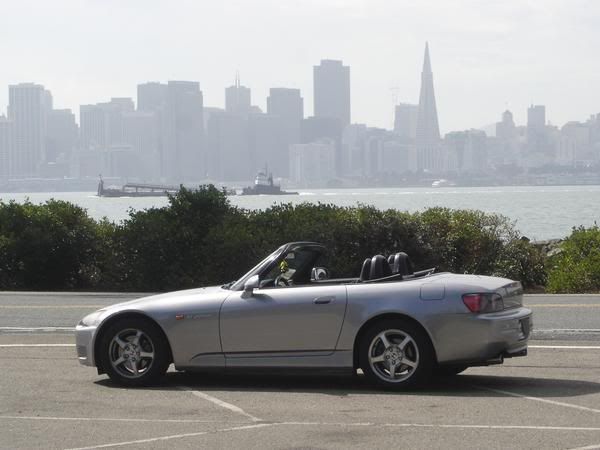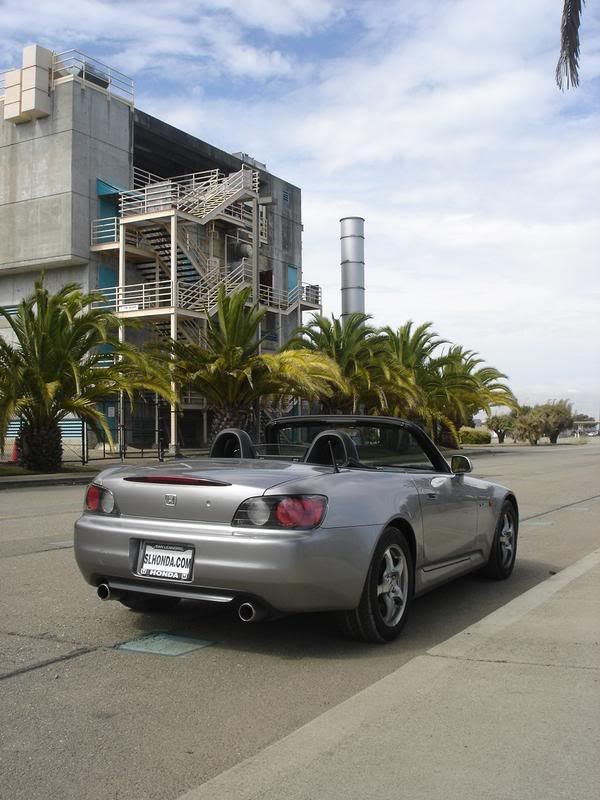 03-08-2009, 11:28 PM
Registered User
Join Date: Nov 2007
Location: Fircrest/Seattle
Posts: 563
Likes: 0
Received 0 Likes on 0 Posts
---
Hi im not from scandavian but i have stayed alot of time in Goteborg Sverige due to the fact my wife is Swedish and from there. Just like to say Hu Mar du!
Tack!
03-21-2009, 03:25 AM
Join Date: Aug 2006
Location: Sweden
Posts: 75
Likes: 0
Received 0 Likes on 0 Posts
---
I posted this picture in another thread, but here it is again. Stock 2004 moonrock s2000.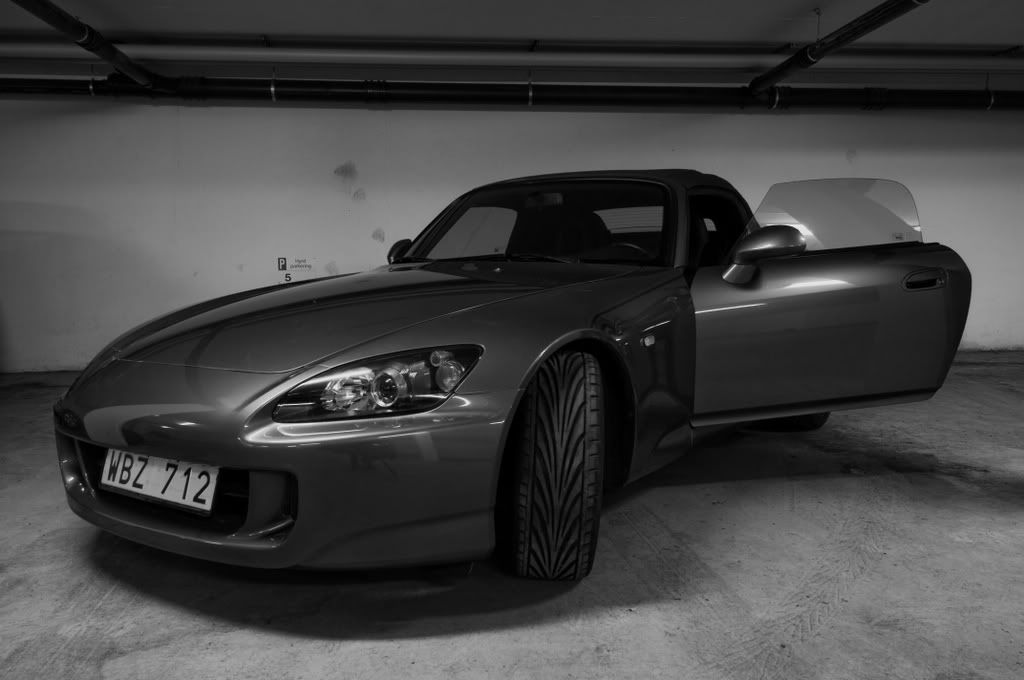 In three weeks I will take this car to Norway and use it there for the summer. If there are any S2K owners in Bergen, we might run into each other =)
03-26-2009, 12:44 PM
Registered User
Join Date: Feb 2009
Posts: 113
Likes: 0
Received 0 Likes on 0 Posts
---
Ok this is my baby (Really bad pic sorry):
Mods:
PWJDM Carbon Fiber intake
J's Racing Test Pipe
Spoon N1 Exhaust w/ Dual tips
AEM FPR
Walbro 255lph fuel pump
AEM EMS (not installed yet)
Spoon Venturi TB
Spoon oil & rad cap
Spoon Grounding Kit
Spoon Front Strut Brace
Carbon Fiber Spark Plug cover
Goodridge Brakelines
Clutchmasters stage 4 clutch
Clutchmaster Lightweight Flywheel
Gruppe-S Braided clutch line
More to come
Header and a big brake kit + 17" wheels in the summer.
Thread
Thread Starter
Forum
Replies
Last Post
California - Southern California S2000 Owners