Riceball777 f24 stroker turbo motor flex fuel build
07-10-2014, 01:00 AM
Riceball777 f24 stroker turbo motor flex fuel build
---
I suppose its time to document my motor build.
https://www.s2ki.com/s2000/topic/102...urbo-manifold/
This is my current setup which I do drive at least 10,000 miles a year.
I picked up a spare engine to build and when I'm done I'll pull out my perfectly healthy 120,000 mile 442whp f20c for this motor. I'll be taking my time with this since i have a perfectly good running fast car as it is.
here are the specs on the motor. Short block i had built by golden eagle. valve job and head work was done by tom at portflow. Everything else I do my self.
Full engine mod list is
f20c block stock frm sleeves bored to 87.25mm
new tsx k24 crank
inline pro f24 rods
mahle frm compatible 10.5cr frm 87.25mm pistons
fresh valve job from tom at portflow
stock intake valves and .5mm over sized supertech inconel exhaust valves
stock ap2 springs and retainers
bronze valve guides
stock throttle body and intake manifold bored out by maxbore.com
fluidampr crank pulley
SOS twin disc clutch
comptech rear diff housing
FID 2200cc incectors with pnp clips
walbro 450lph e85 pump rewired straight from the battery
AEM series 2
aem boost gauge
aem serial gauge
aem boost control solinoid
omni 4 bar map sensor
track forged t3 turbo manifold
Garrett ball gtx3576r turbo. E compressor cover. t3 .63ar gt vband turbing housing
custom 3 inch down pipe
custom 3 inch exhaust made with alumized piping. no cat. 3" hks carbon ti muffler and 2 vibrant straight through resonators
cheep ebay oil cooler mounted in frount of radiator with custon -10an lines
custom garret core intercooler. core is 24x12x3.5
custon 2.5 aluminum intercooler piping routed inline pro style
custon 4" intake pipe with K&N filter
tial q 50mm bov
tial 44mm MVR wastegae.
custon open dump tube
i will also get a flex fuel tune
on to the pics
Pic of my current setup
tsx crank with inline pro f24 rods and mahle pistons
87.25 mahle pistons. These are the lowest compression they make. 8.9cr in a f20 and 9.6 in a f22. So i should be in the mid 10's for compression for a 2.4l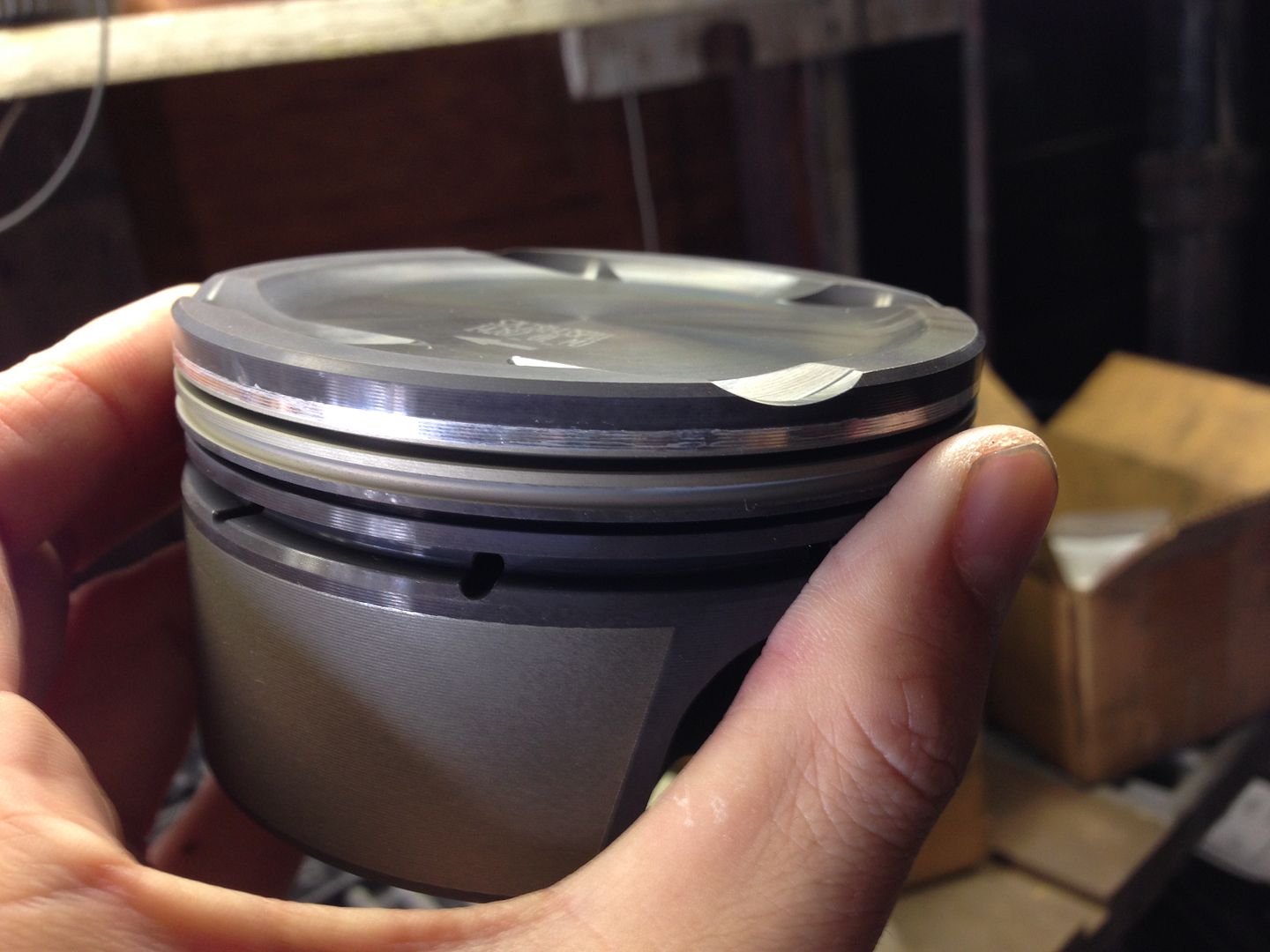 This is the stock tsx crank before the flywheel lip is machined off.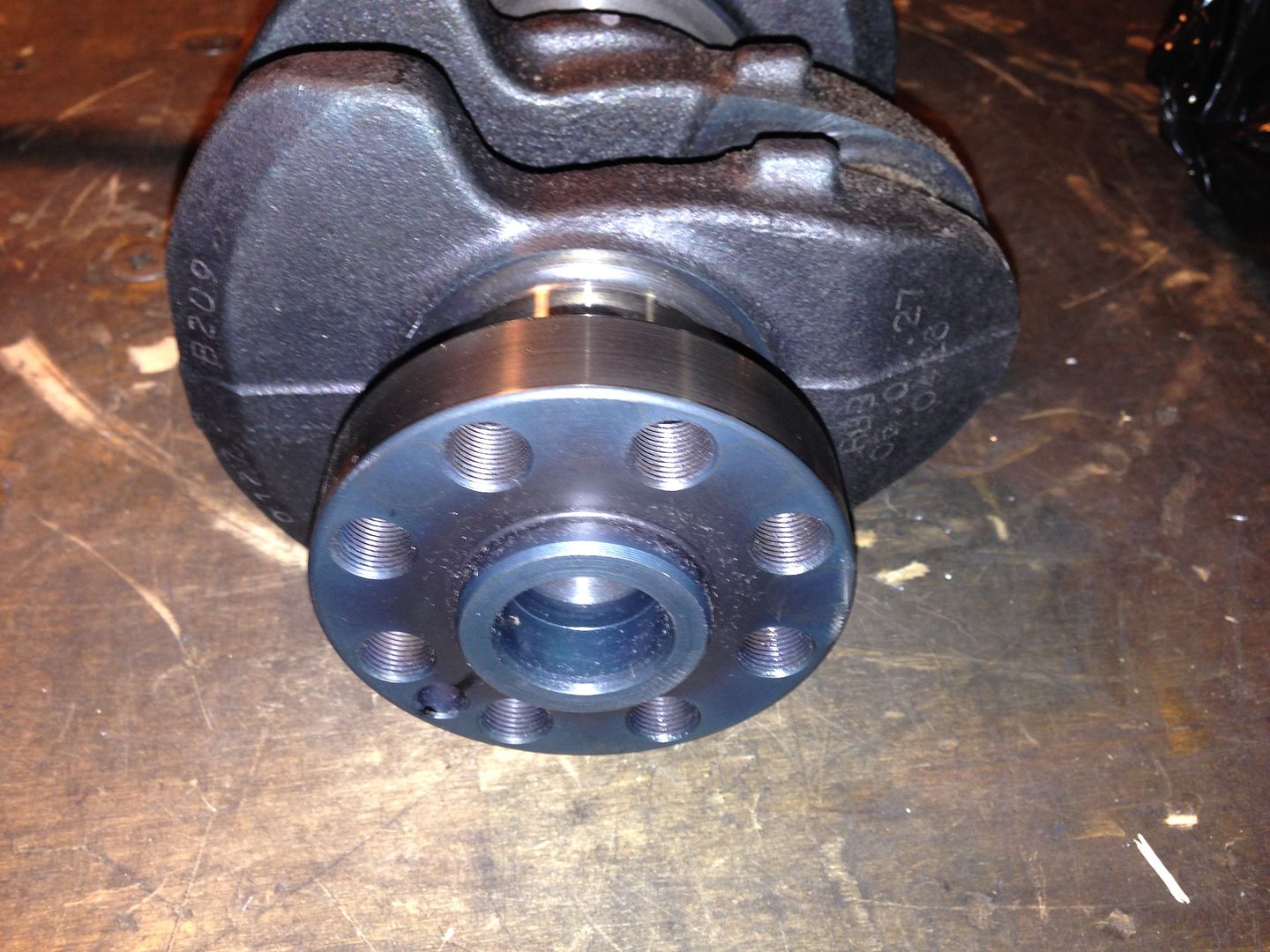 Here is my tsx crank with the lip machined off so the s2000 flywheel will fit
Here is the stock tsx key way before machining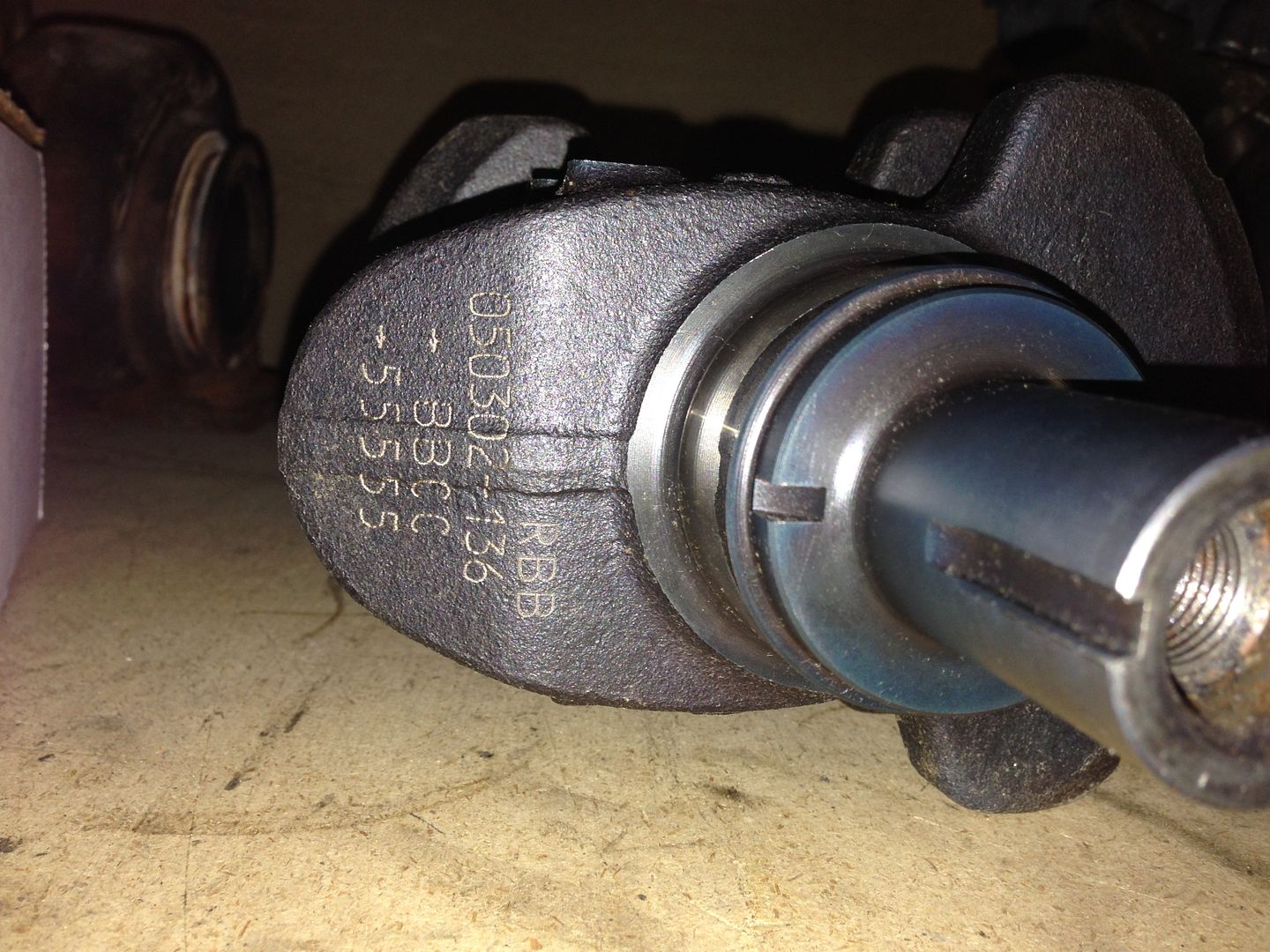 Tsx keyway machined longer to fit the s2000 crank key
sleeves had to be notched to clear the rods use to the longer tsx 99mm stroke
pistons had to be notched to clear the oil squirters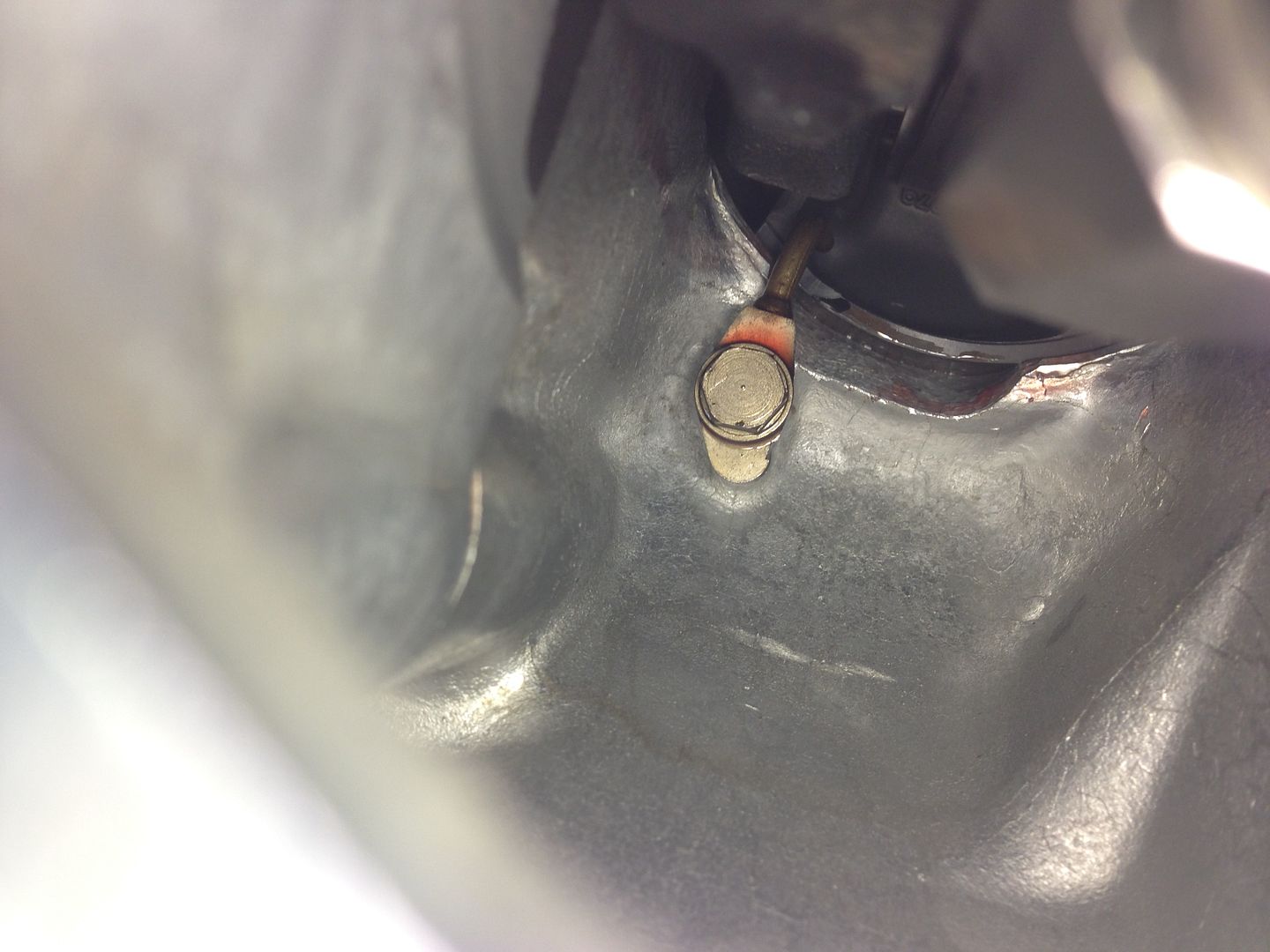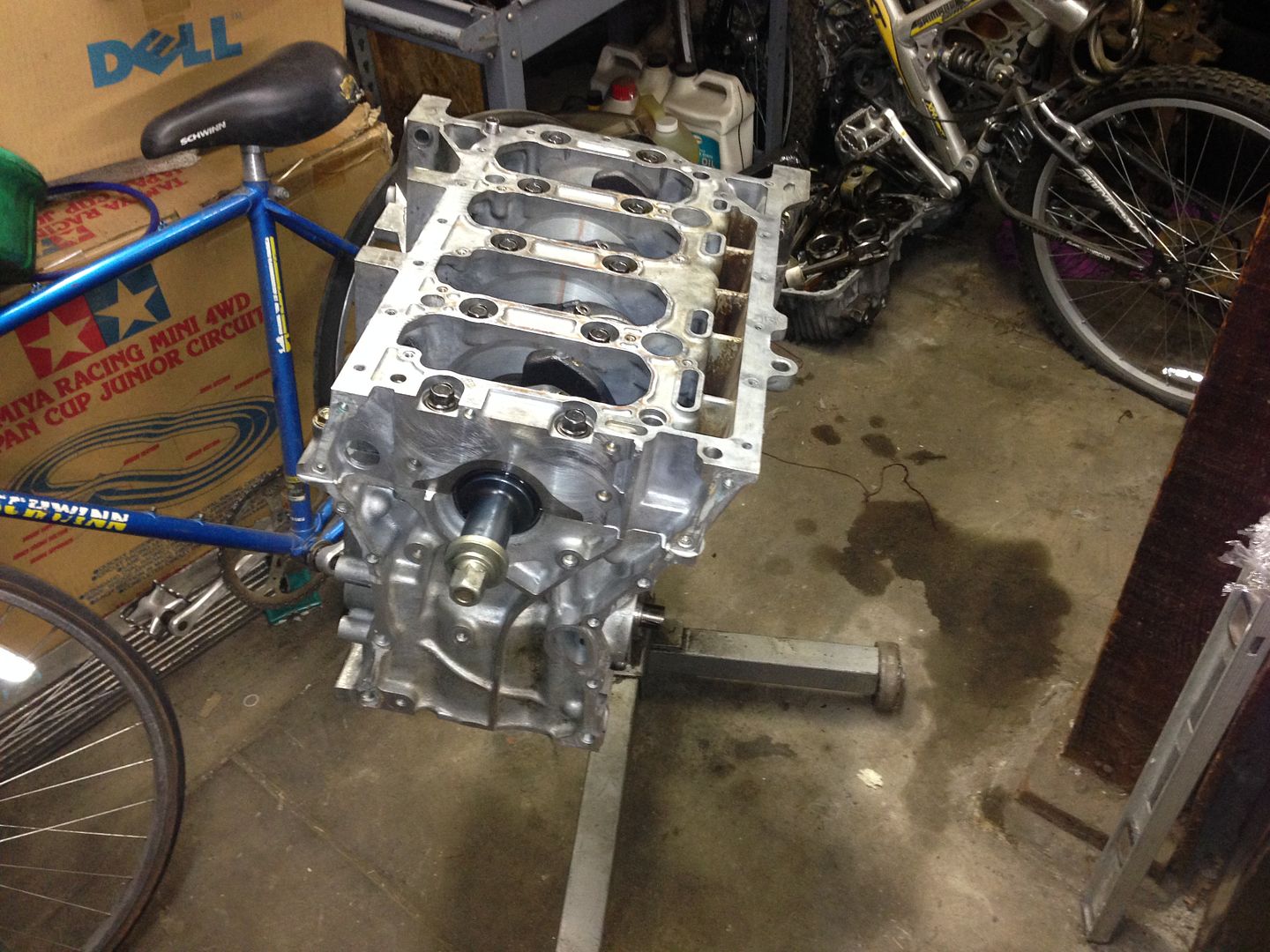 spec sheet of clearances from golden eagle for the block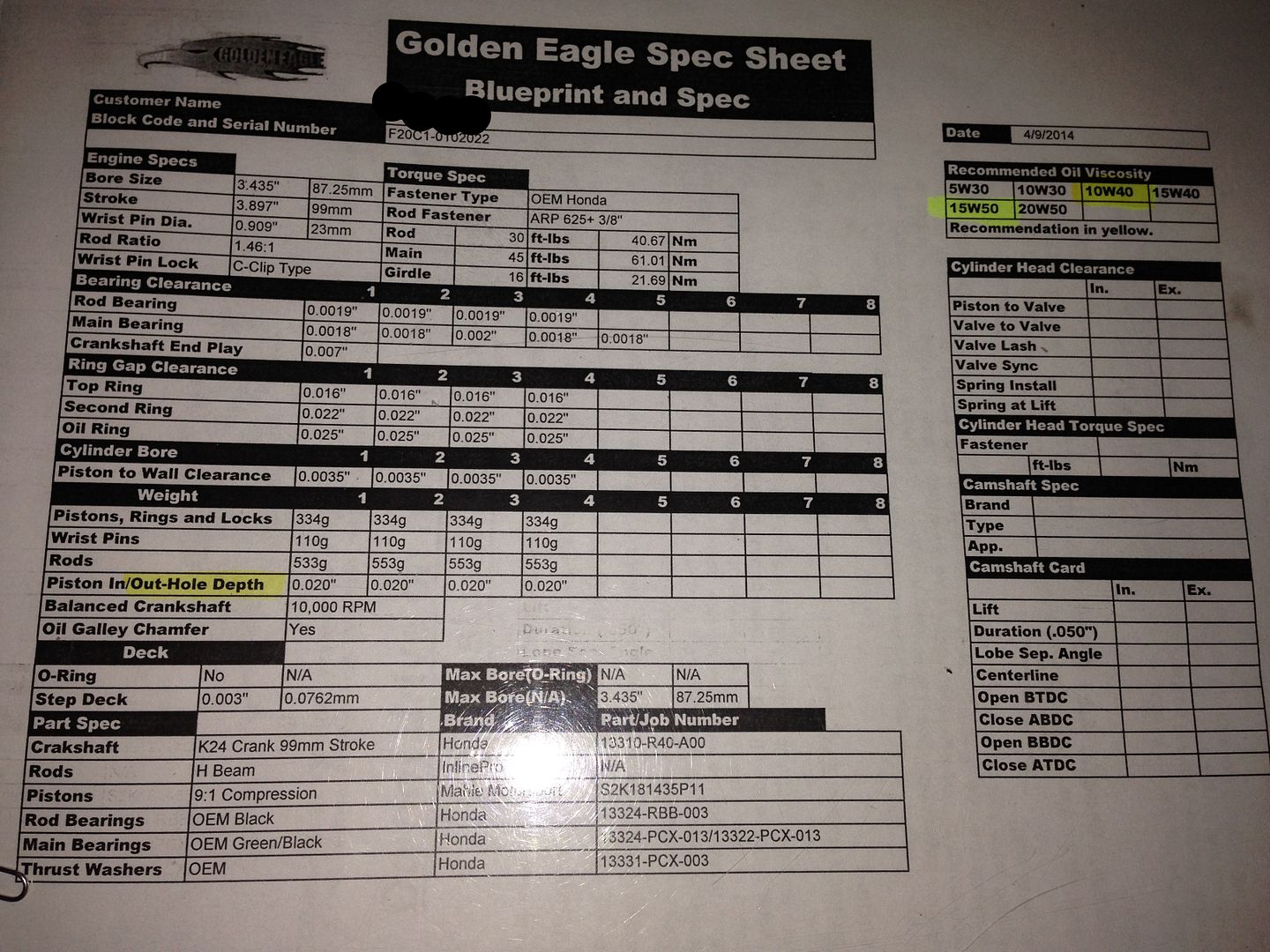 pistons stock out 1mm just like stock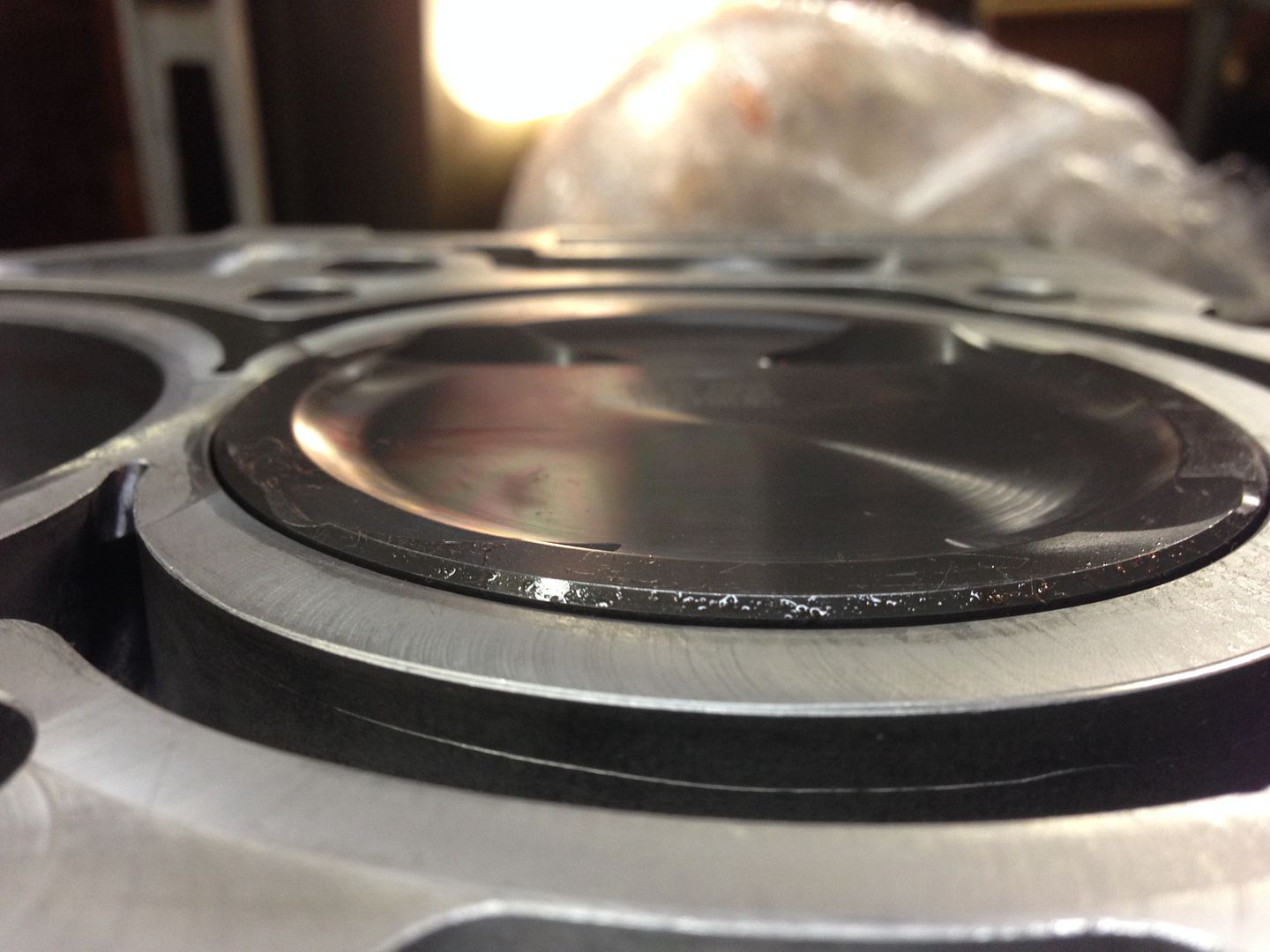 head fresh from port flow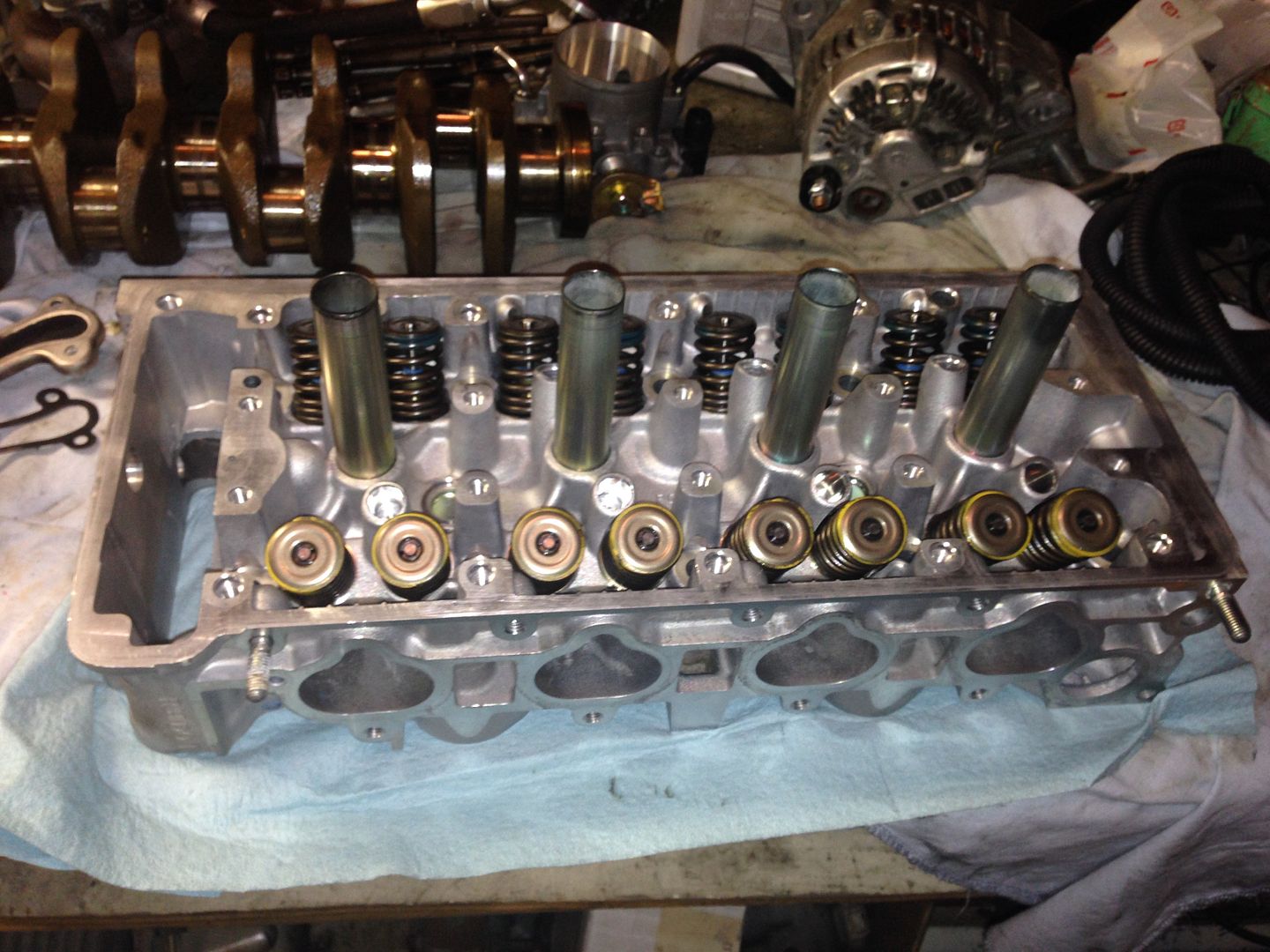 bored out stock intake manifold from maxbore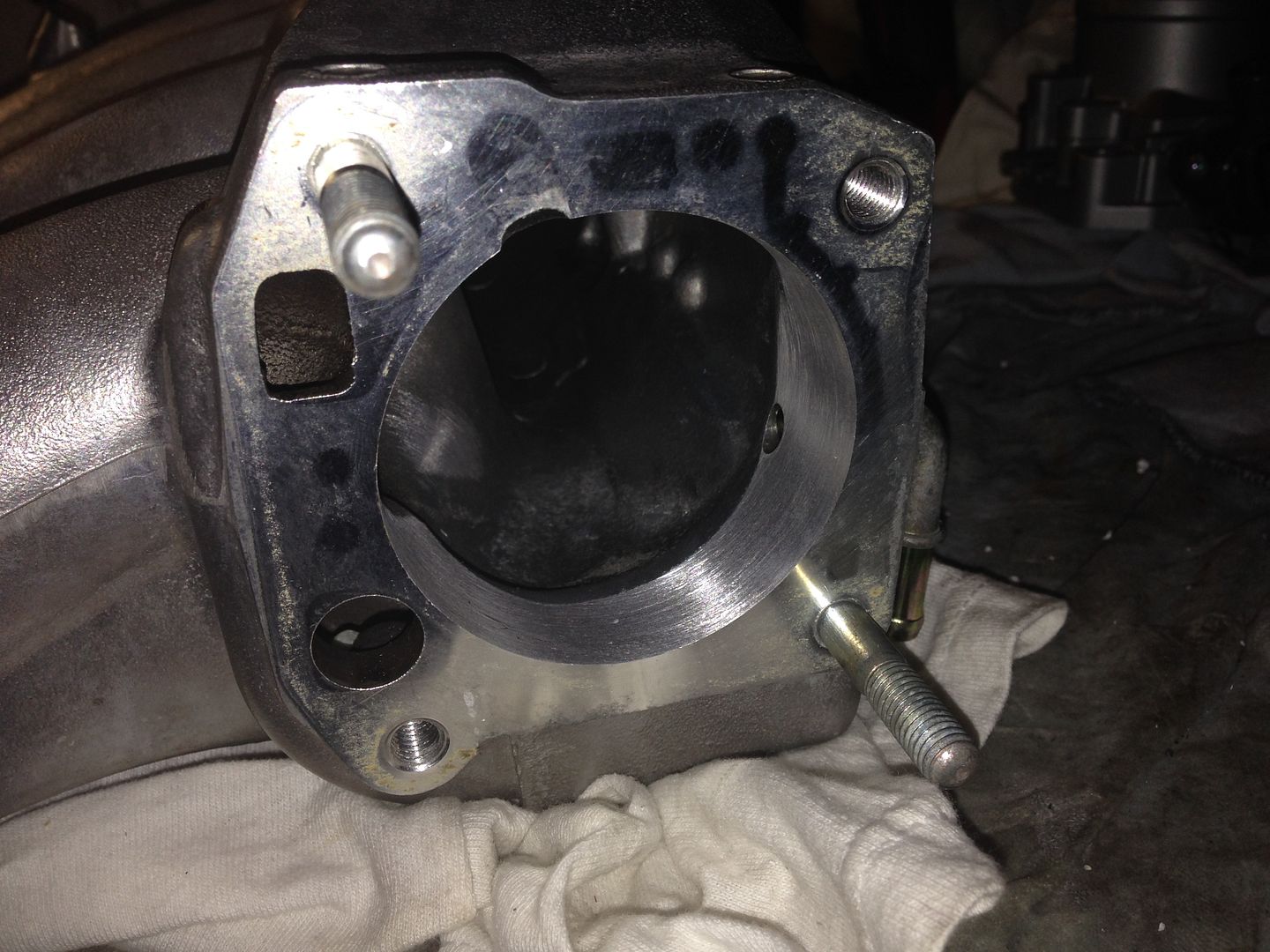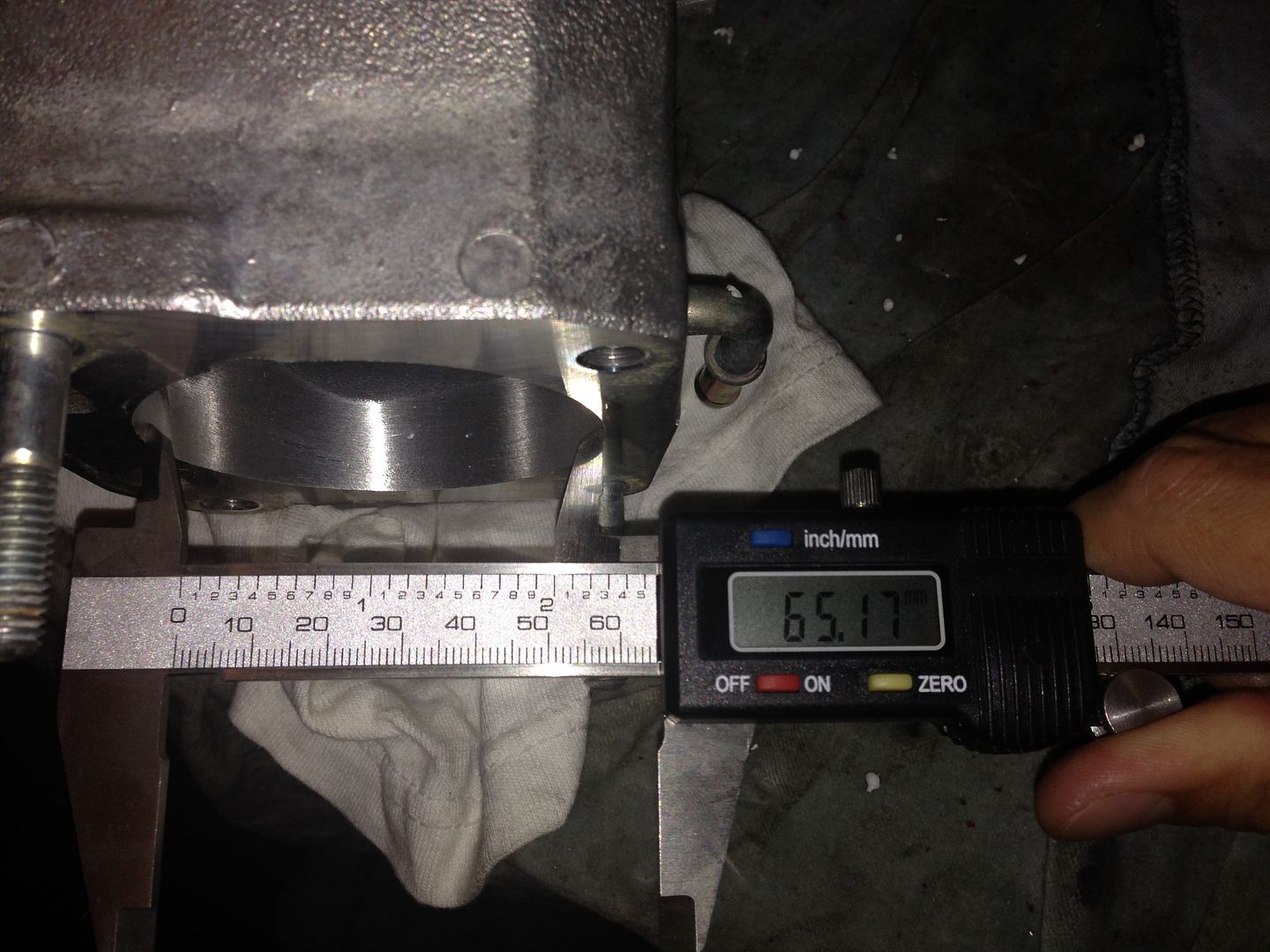 bored out stock throttle body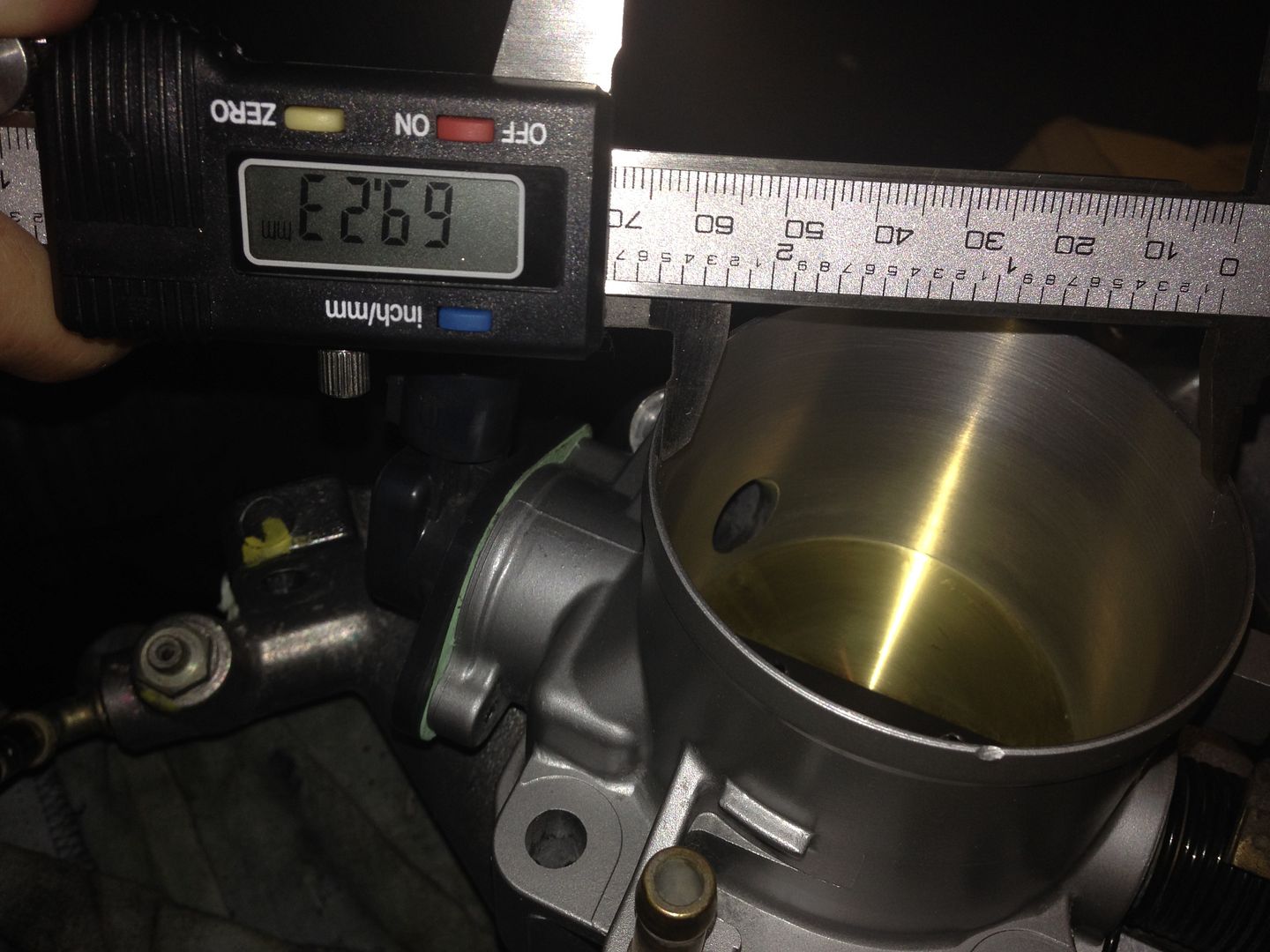 Had a -10 bung welded on the timing chain case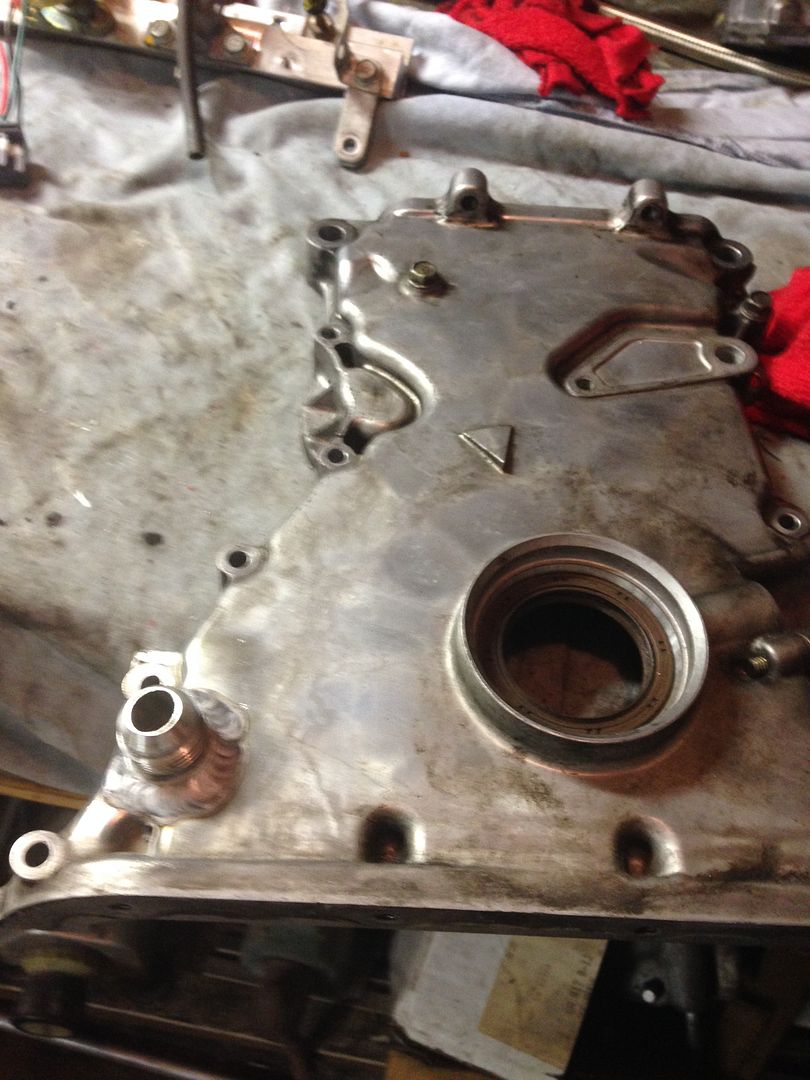 aloycraft baffle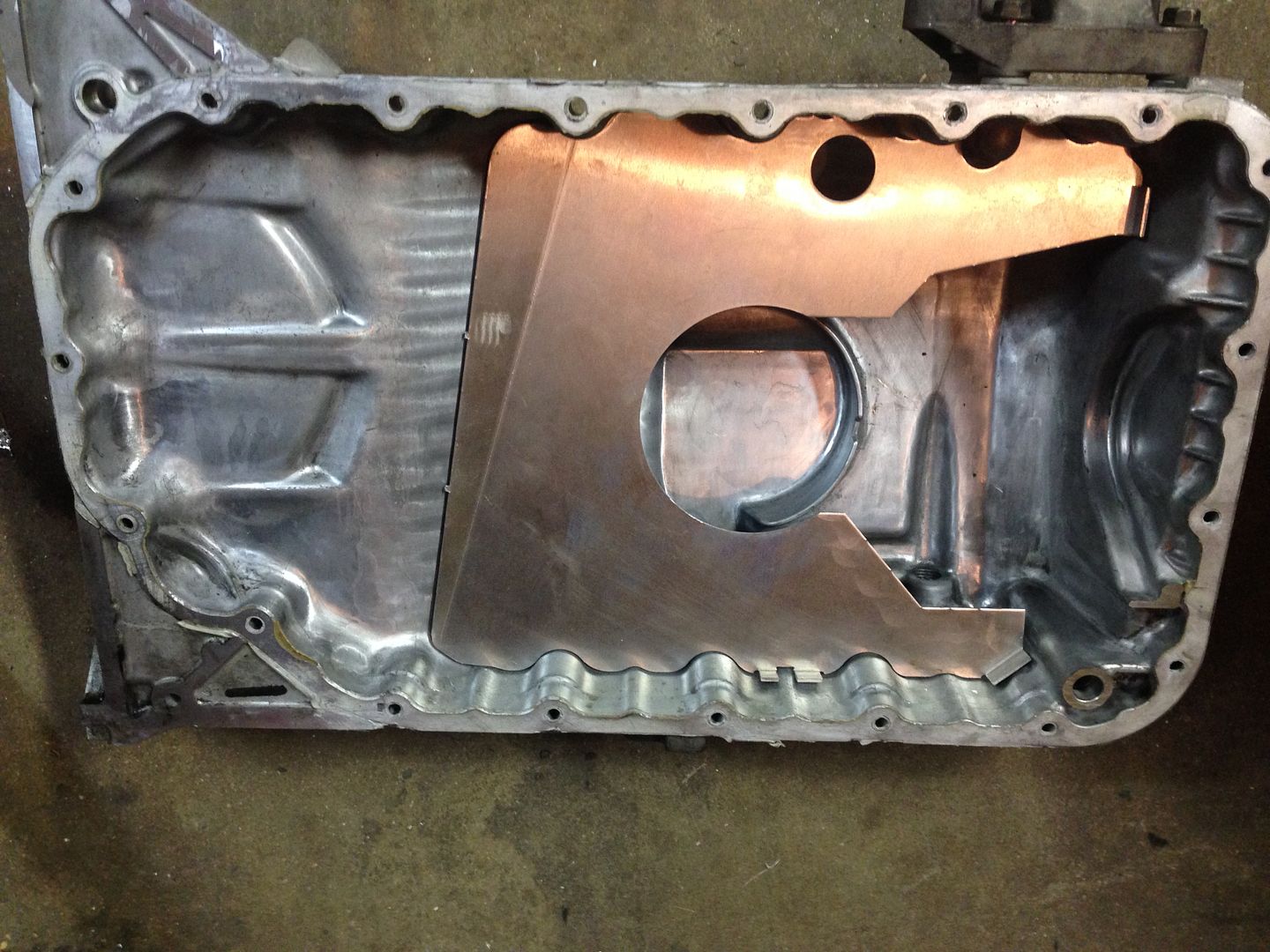 arp head studs
fluid damper crank pulley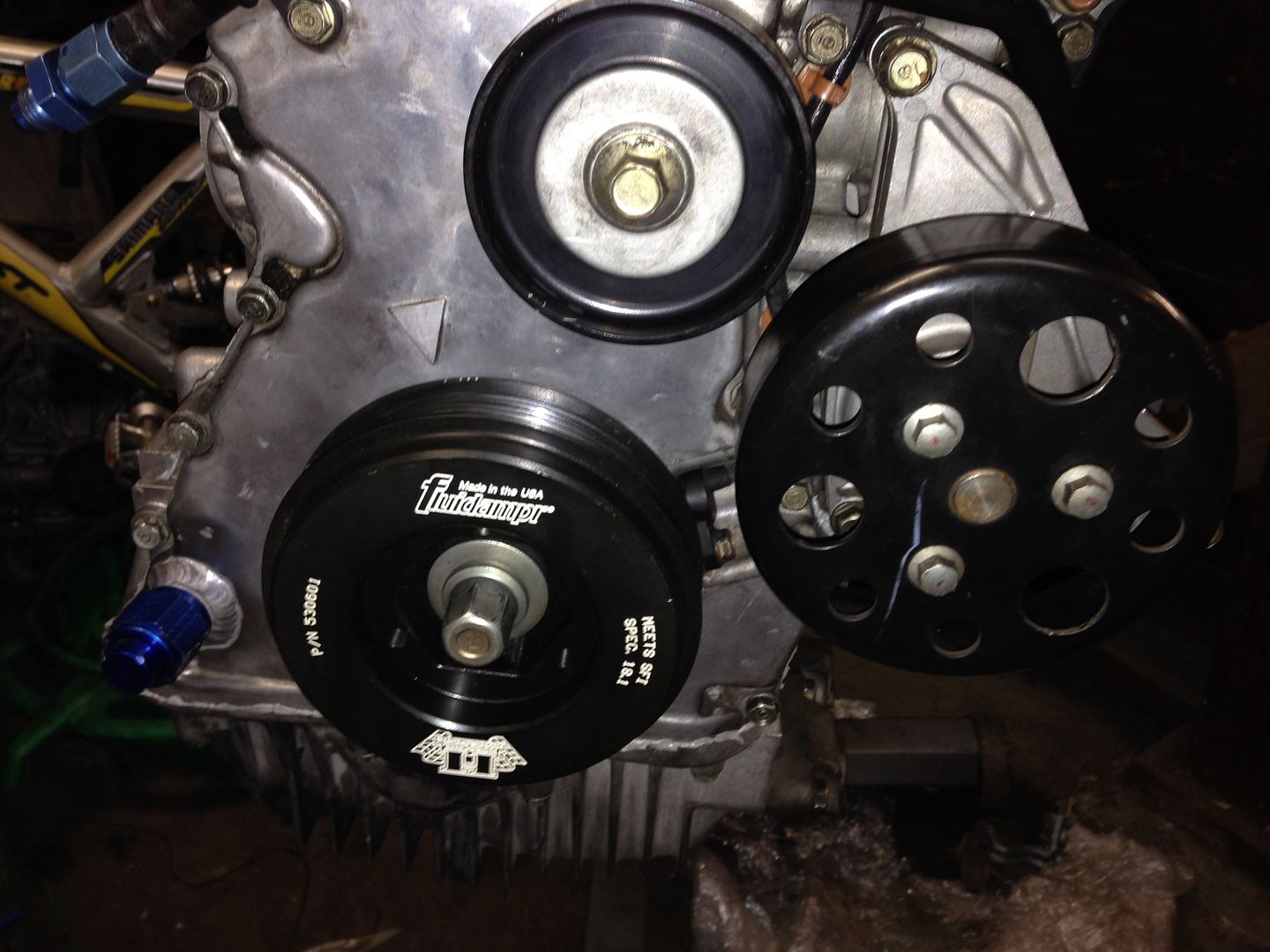 fresh candy red powder coated valve cover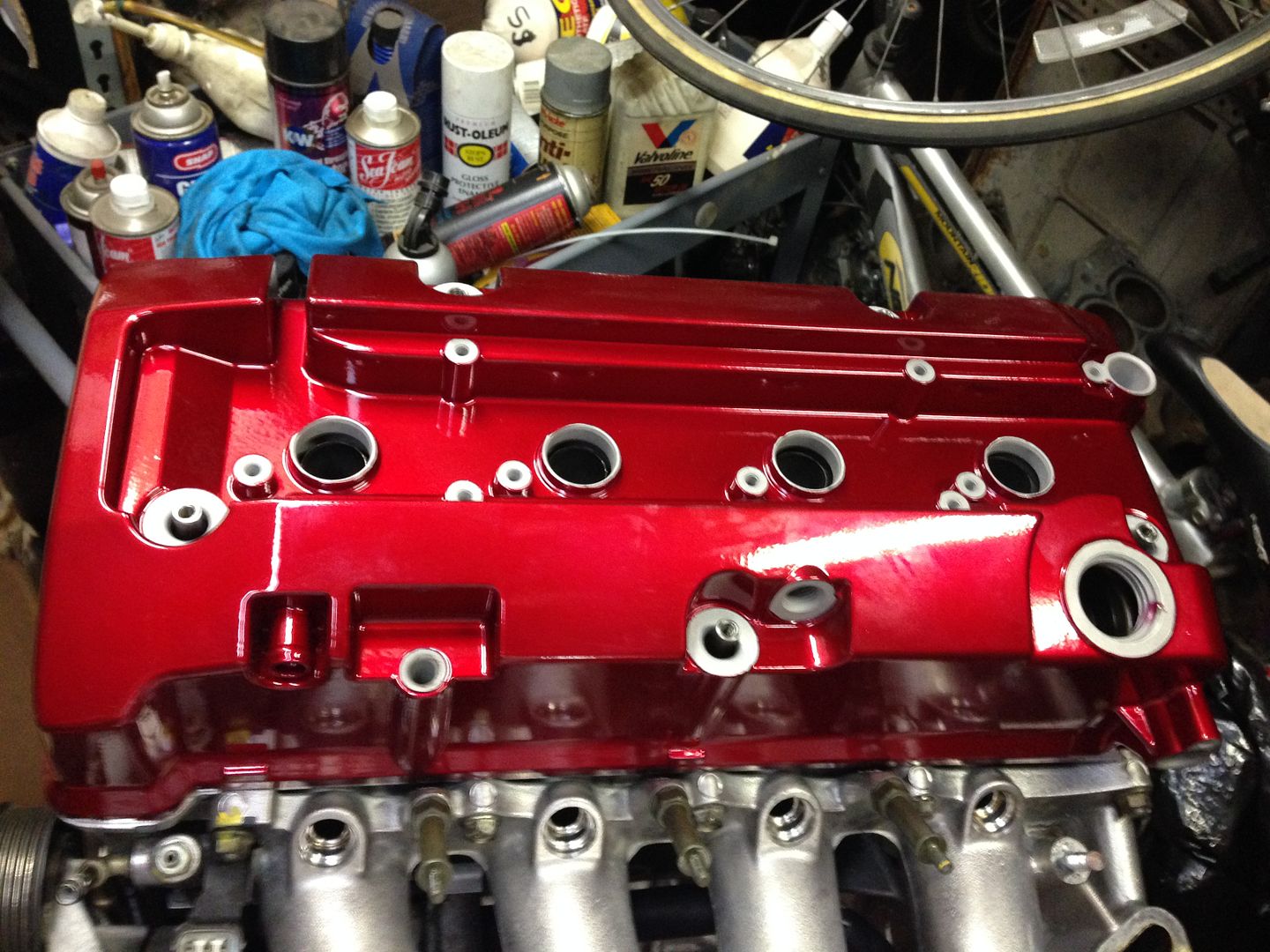 All done and ready to be dropped in.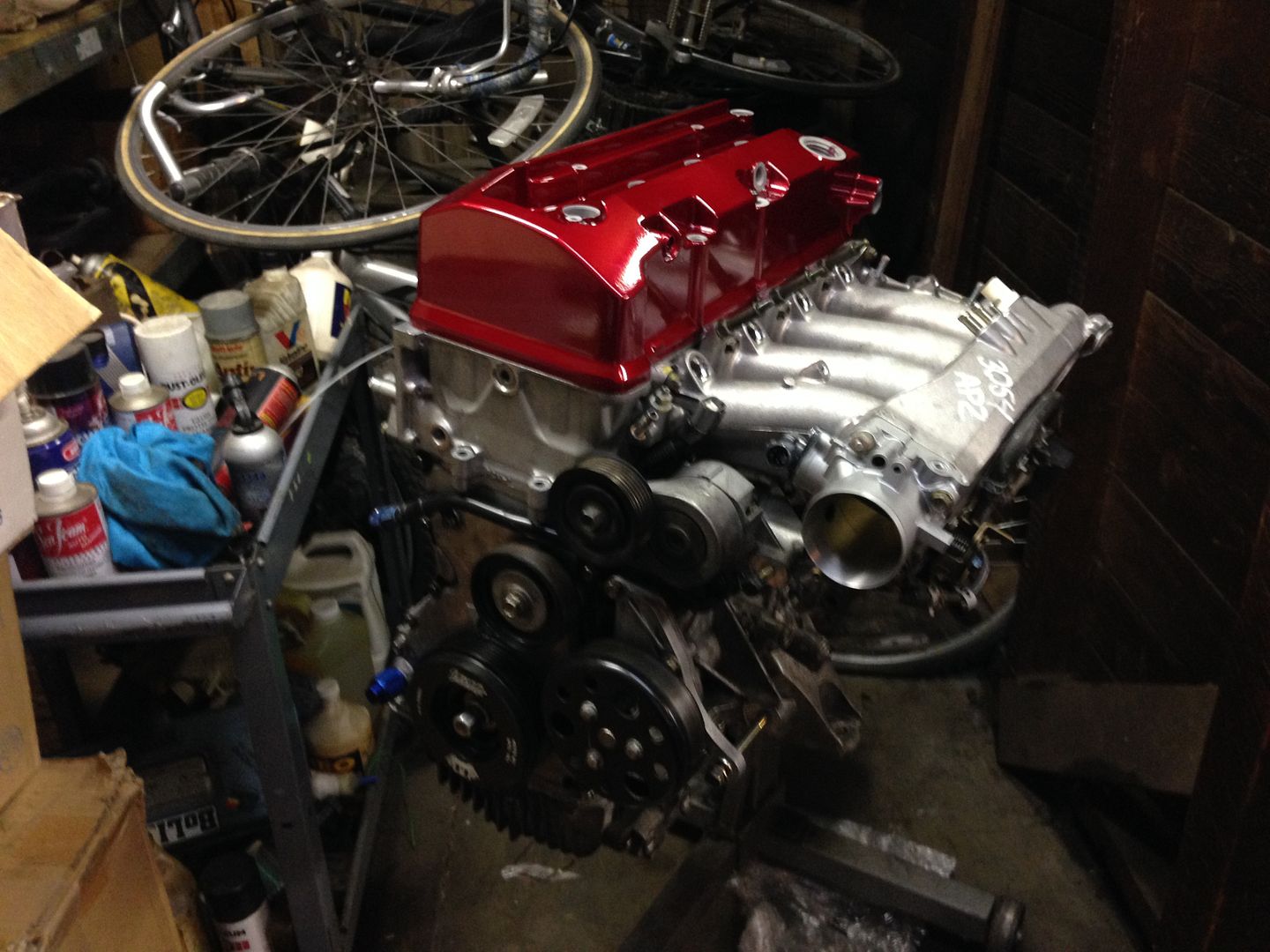 Just finished installing my flex fuel sensor and e85 gauge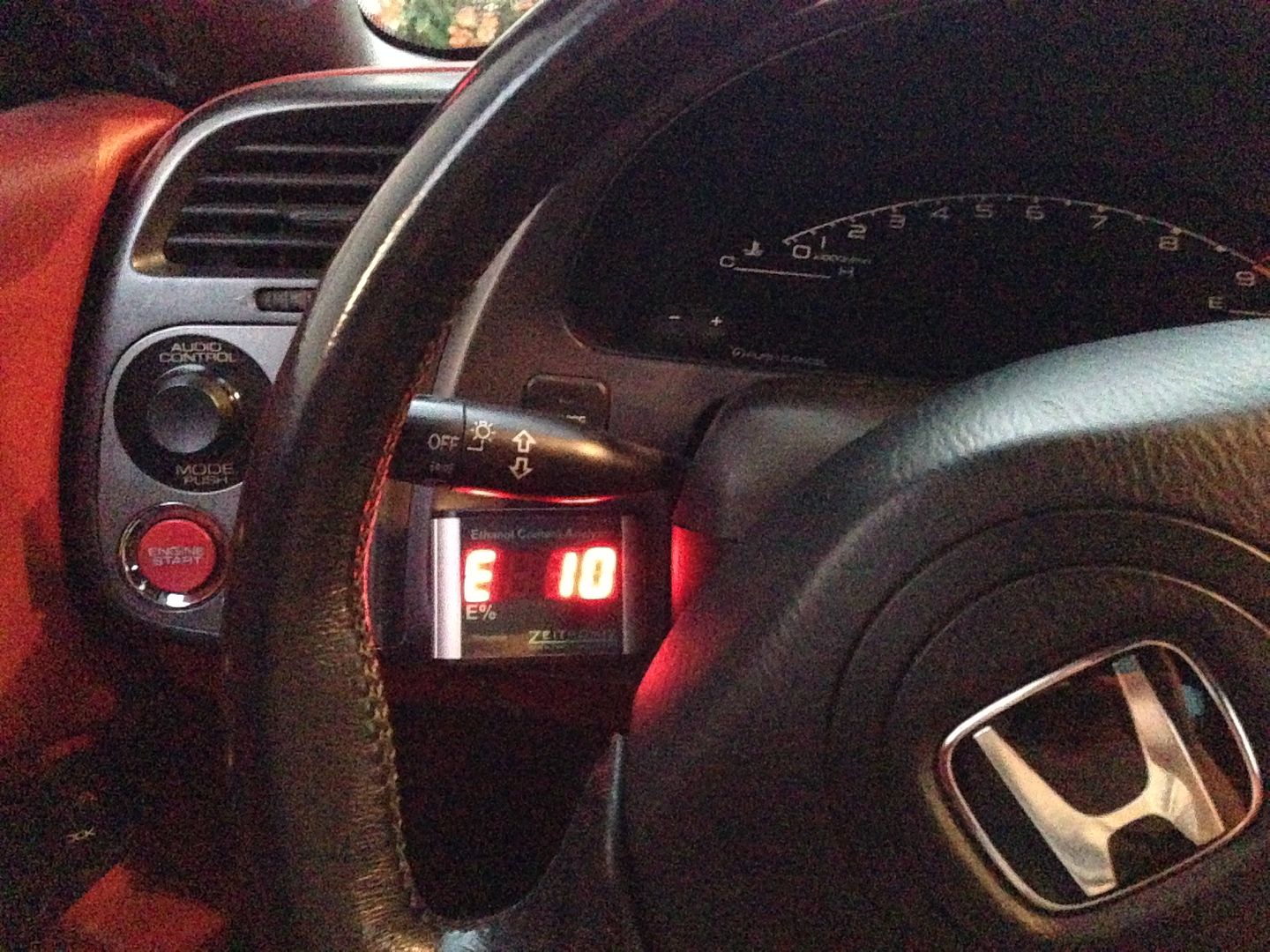 07-10-2014, 01:03 AM
---
reserved for more pics
the dyno went great today. The car makes power and did not blow up. The flex fuel tune works great. It made 477whp 347tw at 13psi of boost on 91 octane. It made 621whp and 455tw on e85 at 18-19psi of boost. We set the reline at 7,800rpm and the car want to rev and the hp does not level out at all. I decided to keep it safe and not up the redline. The car cou;d have made at least 50-75whp more on e85 but i decided not to boost any higher because the 621whp was good enough for me. The car spool are 700-800rpm faster compared to the stock f20c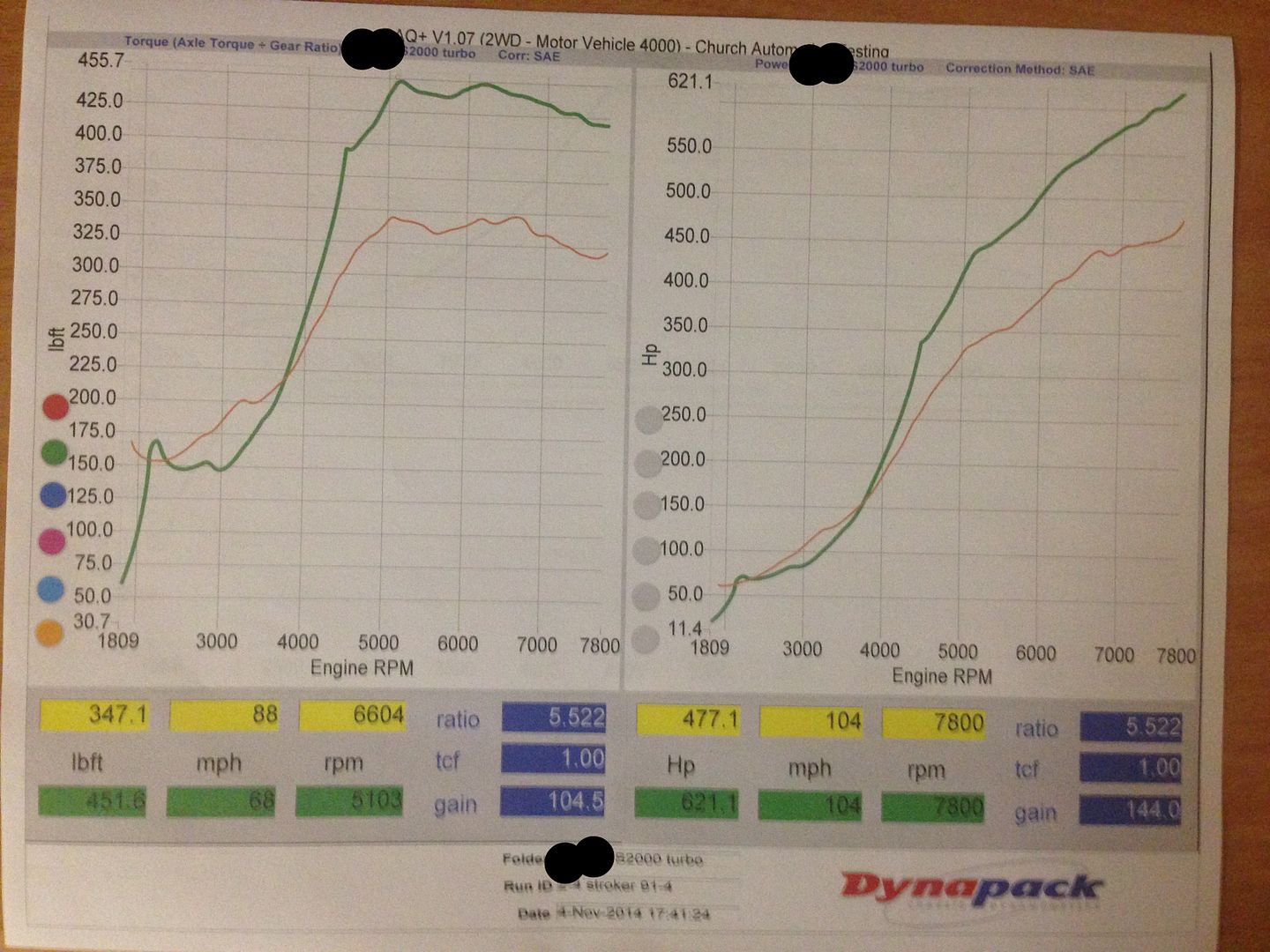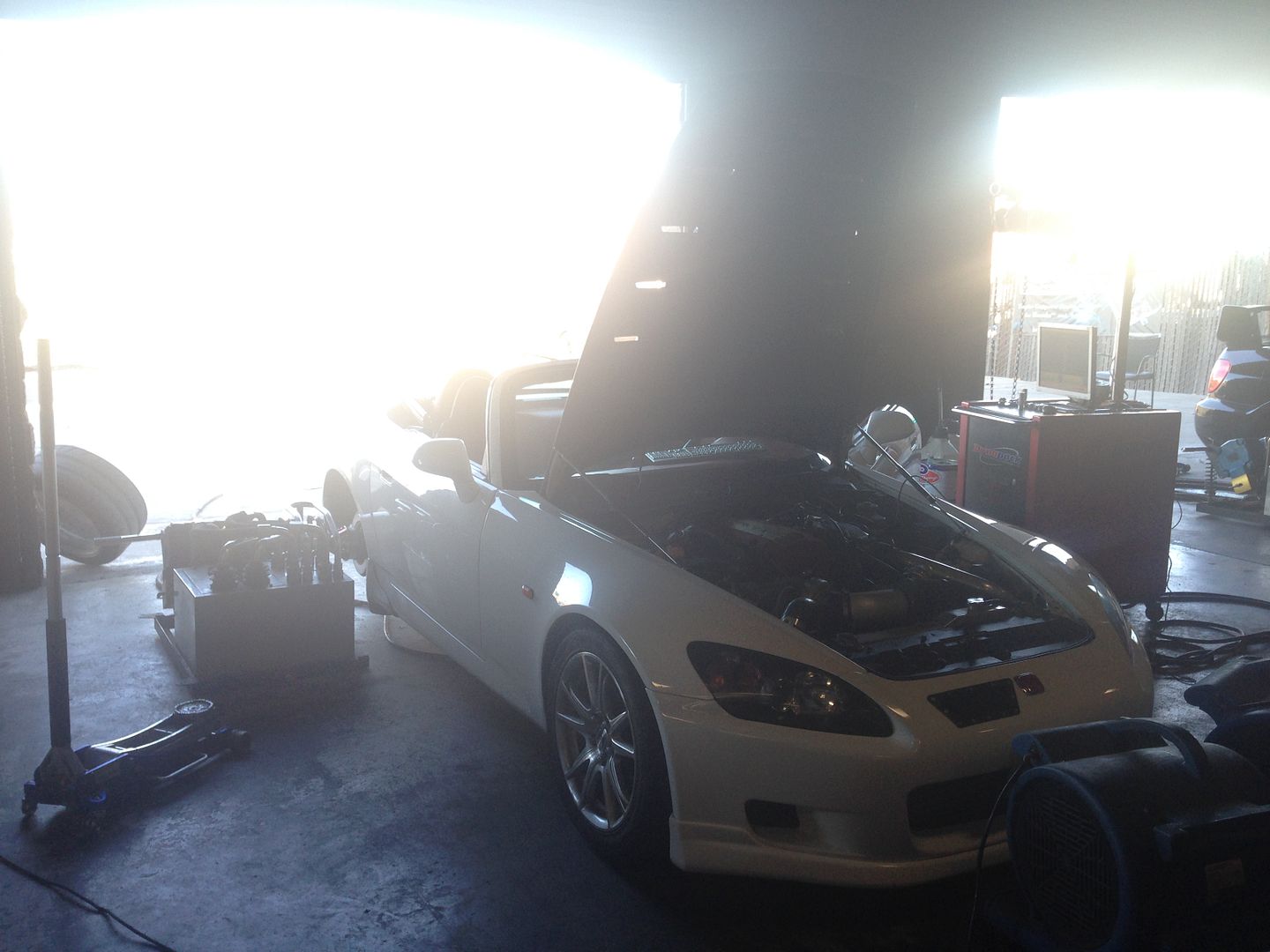 07-10-2014, 06:02 AM
Registered User
Join Date: Dec 2005
Location: huntington long island
Posts: 5,651
Likes: 0
Received 0 Likes on 0 Posts
---
sick build man the 2.4 is gonna be dope, quick question, did u notice the fluidamper timing mark being off slightly when the motors at tdc? my keyway lines up perfectly but when i put the cover and crank pulley on the notch on the pulley is a little off to the right of the triangle on the cover.
07-10-2014, 09:32 AM
---