Street Faction Seat Brackets
12-09-2018, 12:08 PM
Street Faction Seat Brackets
---
I`m planning on going to Race buckets this winter, and like so many other posters, I`m looking to get them mounted as low as possible.
PCI and Planted both have great reputations, but it looks like this is a whole pan that gets mounted under the seat. I reached out to PCI and they indicated i'd be 1/2" - 3/4" up off the floor. Currently I`m on BYS rails, the seat bottom is down in the carpet, and I`m still not low enough - so I don't want to sacrifice this 1/2" if I don't have to.
I found a company, Street Factions, that makes a 2 part base.
https://frsport.com/street-faction-e...eft-side-mount
I figure this will get me that 1/2" back and let the seat sit low, but I couldn't find a single review of these anywhere on this site or others.
Has anybody tried these?
Is there a reason everyone goes with the one piece PCI/Planted instead of a two piece like these?
Thanks!
12-09-2018, 02:01 PM
Community Organizer
Join Date: Nov 2003
Location: in my garage
Posts: 20,686
---
I have no experience with what's in your link but I will say this.
By the time you're done trying to get low, a PCI mount might look just like the one in your link. Mine do. The PCI design kinda limits your sub harness mounting points too. The design pictured below leaves the entire underside of the seat open for sub harness mounts.
These look promising.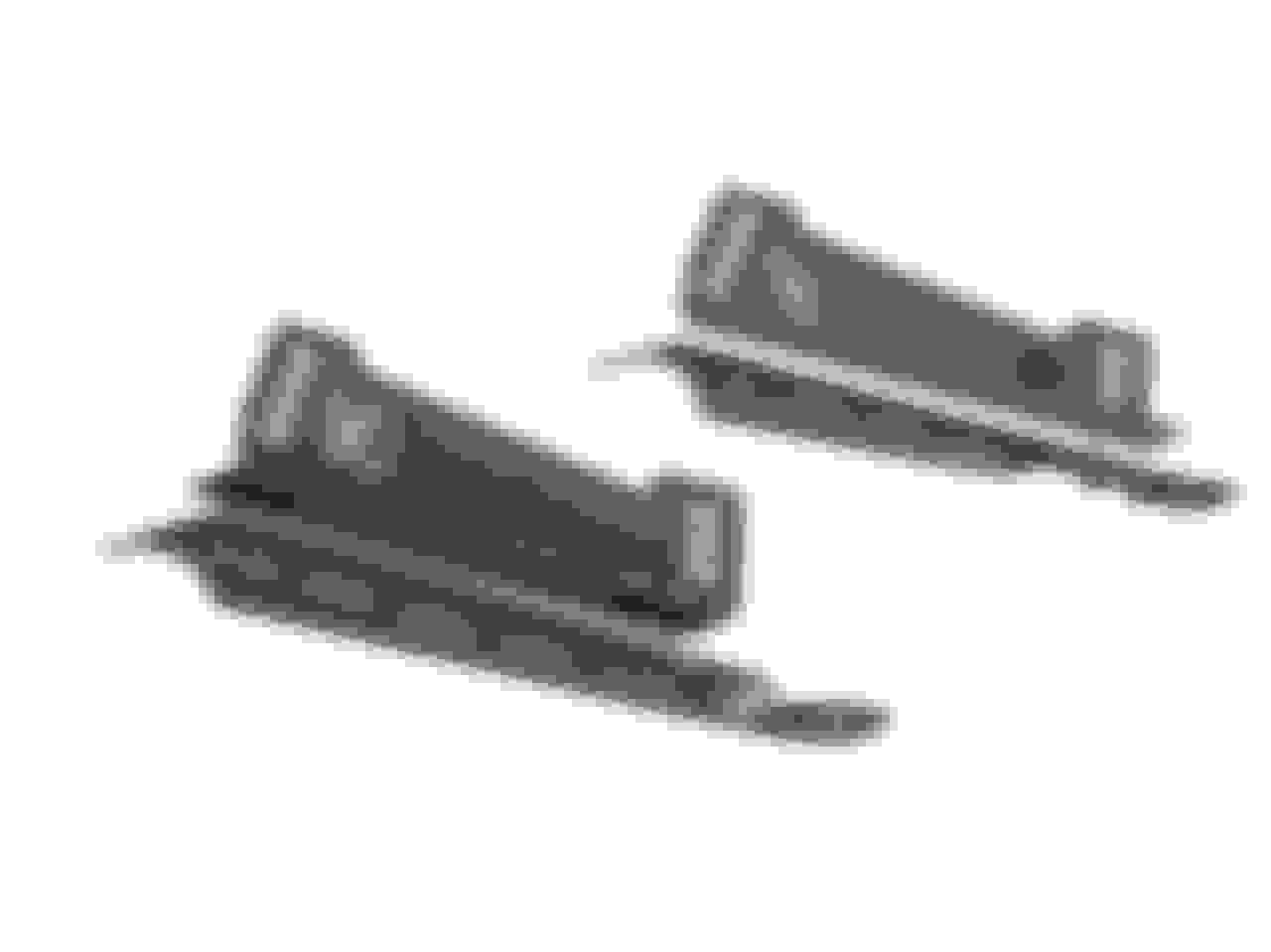 Are the other two pictures there to show what it looks like of you want to add sliders? I'm confused by the second and third pics.
---
Last edited by freq; 12-11-2018 at

12:07 PM

.
12-09-2018, 04:40 PM
---
Thanks freq,
looking through old threads on seat mounting, I think PCI used to make a split rail but doesn't any more. You took the full
plate kind and just cut it up to make room?
There was another thread talking about mounting the sub straps to the PCI plate but that seemed sketchy.

ive emailed FRSport the same question about the sliders - to make sure those are generic pictures to show an option and that the sliders aren't required. I'll post up if I hear back from them.

ill probably be using these with an OMP ars, OMP champ, Sparco Evo2 or Evo2qrt and a 5 or 6 or harness
12-09-2018, 05:58 PM
Community Organizer
Join Date: Nov 2003
Location: in my garage
Posts: 20,686
---
The SFE design looks like it really limits your forward and aft mounting of the seat w/o redrilling the bases.
12-10-2018, 02:49 PM
---
Agreed, but compared to some of the welding/cutting/sawing/bending fitting i've seen in some of the other "get low" threads, drilling is well within my skill set.
Still haven't heard back from them - but will update accordingly.
On a side note, I saw your instagram in another thread Freq and sent a request, my feed always needs more s2ks. User name is MCarson or something like that.