Vtec in this car
02-11-2019, 03:58 AM
---
There's a bit of "weird" going through this thread.... First, any car from that AP1 and earlier era equipped with standard VTEC can utilized a stupid-cheap ebay VTEC controller. They're around $60. They do just about the same thing those $1000 piggyback systems do with regard to the VTEC timing. Obviously, they don't touch fuel tables. Those controllers are not much more than a few wires and a knob. You can always set VTEC to whatever you'd like, but it's stupid to do so on a stock car. Second, there is hardly any extra power to be found in these cars, especially AP1s, so lowering VTEC points foolish on a stock car. Honda actually did a decent amount of research on the engagement point, and I think if you fiddle with a dyno, you'll see that thought bears fruit. Sure, you may get a bump in power going a few hundred RPMs either way, but it's not going to do much in these cars. S2000s are already tuned without compromise, as opposed to OBD1 B16As or GSR Integras, which are tuned for efficiency and can benefit from a few breathing mods. VTEC isn't a technology to find more power, it's simply an elegant solution to access the power of what's already there. VTEC solves the problem of lumpy cams being inefficient at low revs. You can't simply rip off some warning tags under the hood, slap a new downpipe on, and gain 70hp like in a Subaru. The only time you should be screwing with VTEC points in a stock AP1, is when you have access to a dyno, and a set of breathing/exhaust mods that can possibly benefit. Many (20 years ago now), a very good tuner gave me the business when I asked a similar question about my B16A-swapped CRX, and he then backed it up with dynos. It's held true for every VTEC motor I've ever seen, save for a select few (the B18C5 comes to mind, but that's been years). VTEC controllers and RPMs need to be modified only when you screw with compression and/or cams, and even then, the compression side of it is suspect, too.

Finally, an 8th gen Civic Si is a different car for a different crowd, with different technology, from an (arguably) different company. It's an economy car, with longevity and general-use considerations, designed to last for years in sub-ideal conditions, while NOT tuned to the bleeding edge of the K20's ability. Simply put, the tech in a 2006+ Civic Si is at least a decade more advanced than the S2000, and it shows. The S2000 is the best bits of all of the best Hondas from pre-99 distilled into one car, and gifted back to the company as what amounts to a retirement present for that way of thinking and engineering.
---
Last edited by VashTheStampede; 02-11-2019 at

04:19 AM

.
02-11-2019, 07:47 AM
Registered User
Join Date: Jun 2018
Location: Vancouver, WA
Posts: 101
Likes: 0
02-11-2019, 07:49 AM
02-11-2019, 08:43 AM
---
I think you need to turbo it! This way less people can beat you! Really there is no need to to beat anyone on an S2000, sorry to disappoint you, your stock is not a fast car!

Best bang for the buck, get a 4.77 gearing and lowering your max speed might be safer for you.
02-11-2019, 09:39 AM
---
Dude, these cars are plenty fast. 0-60 is less than 6 seconds if you know what you are doing, and from a roll no Honda civic with less than 200 hp should be able to beat you. That being said these cars are not meant for straight line acceleration. I think you just have the issue of being in too high of a gear. I can keep up with my friends Model 3 from a roll and that car is 0-60 in 5.3 seconds with almost 350 hp. Its all about staying in v-tech and knowing when to shift and what gear to be in. As some people stated, its not rocket science. If you are expecting low end torque from this car, you wont get it.
02-11-2019, 01:52 PM
Registered User
---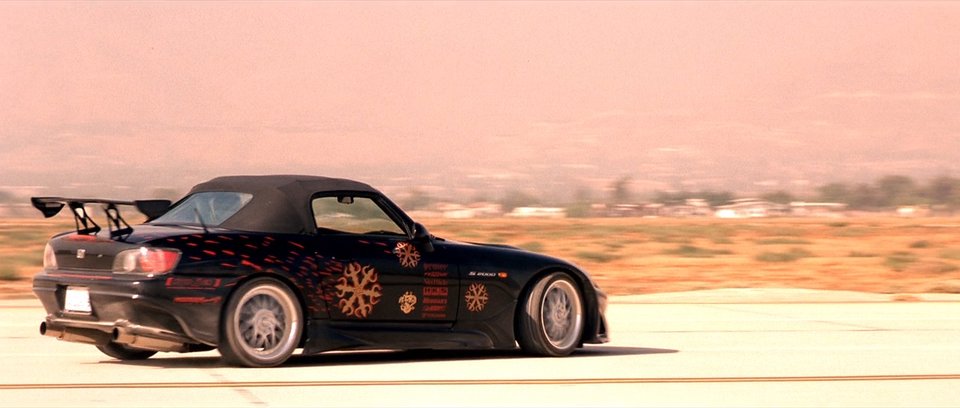 This guy knows. But I bet you he's got more than a hundred grand under the hood of that car.
But if I must add something vaguely useful to this thread (it hurts sooo bad though...) it would be to stop worrying about using too many rpm, it's a Honda. If running to 8,800rpm was that much of an issue the redline wouldn't be up there. Just don't
live
up there. Maintain your engine and don't screw up the downshifts.
And street racing is lame. Join a club, visit an air strip, track or quarter mile. You get a much better idea of how your car performs in a controlled environment, because you have all the metrics. You'd be surprised how many 10-second cars turn into 13/14-second cars once the timing lights are running.
---
Last edited by Hertz Donut; 02-11-2019 at

02:04 PM

.
Thread
Thread Starter
Forum
Replies
Last Post